10 Cute Nicknames For Your Girlfriend That She Will Love
No better way to show your lady love some affection than with an adorable nickname!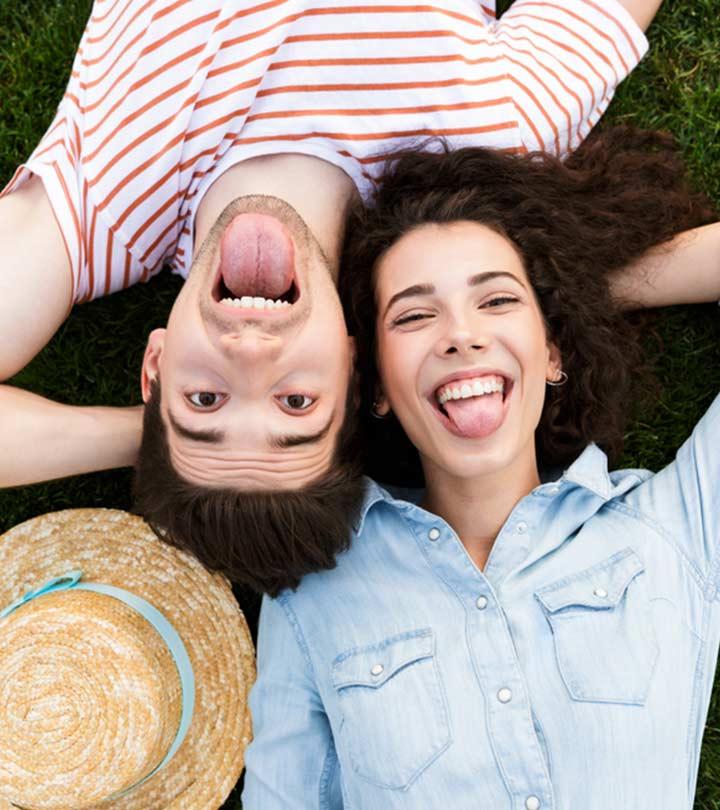 Cute and affectionate nicknames for your girlfriend can help build intimacy in your relationship. They can be about something personal, a quirky thing you love about her, or something that shows how special she is to you! They are a unique way of expressing all your feelings, from admiration to affection to adoration! Tired of the usual run-of-the-mill names like Baby, Boo, or Sugar? We got you covered! Scroll down to discover some cute nicknames for your girlfriend. Use them as inspiration, or add your own personal spin to them!
How To Come Up With A Nickname For Your Girlfriend
Well, there is no right or wrong answer to this. Nicknames are special and may hold immense meaning in one tiny word. It should be something that your girlfriend likes to be called. At the same time, it should not be something that she may interpret as blatant teasing. You want the name to remind you of a cute moment or a time spent with your beloved one.
Here are the 10 cute names to call your girlfriend, along with their meaning.
10 Cute Nicknames For Your Girlfriend
1. My Love
Sounds cheesy, right? Somehow, this is one of the first things you end up calling your significant other when you love them truly. You can also add a twist to this. How? Simply change the language. How about Spanish, 'mi amor'? Let's not forget the trending Korean, 'jaggiya'.
2. Babe
While many have conflicting opinions about this name, here are a few of them. Some girls might not like it because they don't want to be treated like a kid by yet another person in their life. Others love the idea of being pampered and showered with affection and like the name that makes the speaker want to indulge in pampering the person.
3. Cara
Cara is Italian for 'My Dear', and while you can say 'my dear' like everyone else, Cara has a certain charm to it. The Italian language symbolizes love. It adds just the right amount of exquisiteness to the endearment. If she's the one who makes your heart go crazy and takes your breath away, she needs an exquisite name.
4. Beautiful
Beauty lies in the eye of the beholder. While many would assume 'beautiful' talks about a person's looks, it's much more than that. It refers to a person's soul and who they are. When you call someone beautiful, you are telling them that they have a good personality and attitude. Who wouldn't love to be called that? So, calling your significant other beautiful… is really quite beautiful.
5. Darling
Darling – while it may sound like a name that's out of the 'ye olde books', it's special. Darling means beloved, someone you love immensely. It has a rustic charm. And why not remind the girl you love how much she means to you with this wonderful endearment? It's sure to be one of those cute nicknames that make her blush and smile.
6. Princess
Sounds cliché? Well, every girl wants to be a princess! And if she's the one who makes you want to protect and stay by her (maybe slay a dragon and fight off an army), she clearly holds a place in your heart. And for all you know, she might be your princess.
7. Angel
This name is for your girlfriend who is awesome, kind, and beautiful. If she makes you feel like she is ethereal and out of the world – so amazing that she makes you feel how enchanting she is all the time, a person so perfect – maybe she's an angel.
8. Honey
Honey is a pretty common endearment. If your girlfriend is sweet as honey and makes you feel sweet and bubbly all the time, call her 'honey'. Let her know she's as precious as the sweet treat nature provides humans. From the famous Honey Bunny to chic Hon', you have to use one that suits her best.
9. Cutie
This is for people who wish to call their girlfriends a simple name that defines their cuteness. What better way to tell her that she's cute than calling her a cutie. You can also call her 'cutie pie' if you are into pies or 'cutie-patootie' if you think she's as cute as a button.
10. Special Credits
A special mention for the creative people out there who can make up names based on a special moment you share – a personalized name that is reserved just for you to call them. For instance, 'my sun' for that girlfriend who sparks up your life and brightens your day. Of course, this word can also be something you have made up – a secret endearment only for you and unique to you.
Nicknames are a great way to showcase your love and affection for your partner, which, in turn, helps strengthen the bond and improve intimacy. However, coming up with nicknames for a girlfriend is not as easy as you think, especially if you want to avoid regular ones, like 'baby' and 'darling.' Moreover, it is important to pick a name your girlfriend will love and actually want to be called. If you can zero in on a cute nickname for your girlfriend that you think will make her feel loved, go ahead with it. But if you are struggling to come up with one, go through our list of nicknames and pick the one that suits her best.
Frequently Asked Questions
What are unique nicknames for a girl?
Take a part of their name and create a unique nickname, such as Tilly for Matilda or Tori for Victoria.
Can I call my girlfriend BAE?
Yes. BAE stands for 'Before Anyone Else', which is a sweet and meaningful way to tell your girlfriend how much you love her.
Recommended Articles
The following two tabs change content below.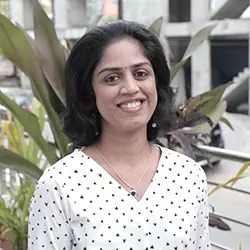 As Head Of Content Operations, Harini sets the tone and editorial direction for StyleCraze to deliver engaging, interesting, and authentic...
more