What Is The Noom Diet And How Does It Work?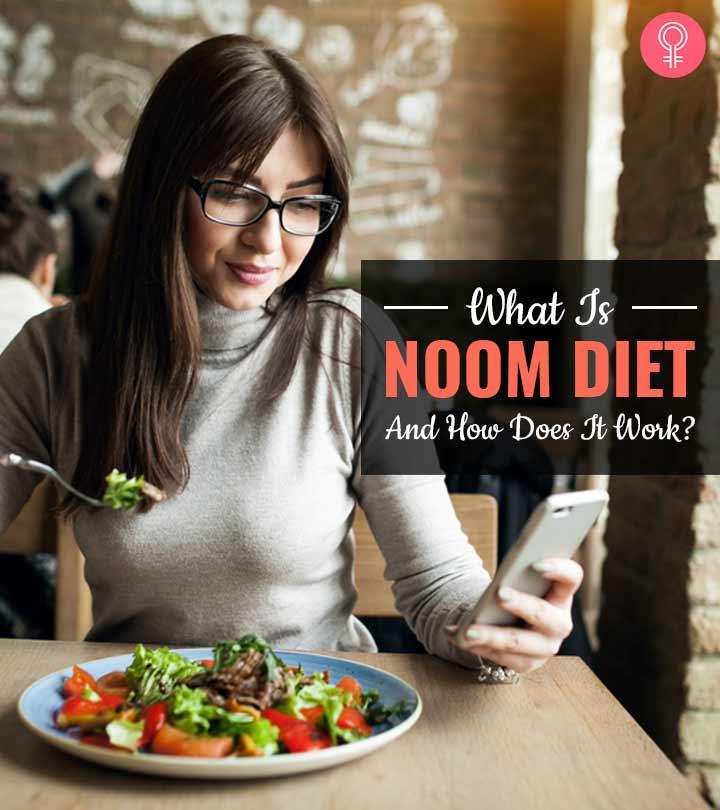 The rising trends of obesity are a major concern today. Most of us often want shortcuts (a.k.a fad diets) to lose weight easily, but they only backfire. This is where The Noom diet comes into the picture. It provides a healthy, customized diet plan and tracks your daily habits through their AI-driven app. This makes dieting easy, fun, and effective.
The Noom app was created in 2008 by Saeju Jeong and Artem Petakov. The creators claim that 84% completion of the Noom program results in a 5% reduction of body weight and a 73% reduction in the risk of developing diabetes. It also increases control over blood glucose levels by 83%.
In this article, we will explore the Noom diet (and its app) in great detail. Keep reading.
What Is The Noom Diet?
Noom is a health application based on modern psychology and lifestyle habits. By focusing on behavioral changes, it brings a holistic approach to better lifestyle habits. This AI-driven tool provides weekly challenges, tracks your food and exercise habits, and formulates a demographic profile to guide you to lose weight.
A virtual one-on-one session with an expert Noom coach motivates you throughout your journey. The in-built support group, and the daily curriculum that includes diet-, exercise-, and psychology-based content make you stay focused on your health goals.
A study from the British Medical Journal (BMJ) showed that 64% of Noom users lost 5% of their weight in 24 weeks and had also improved their HbA1C levels (1).
Features Of The Noom App-Based Diet
The app provides:
Customized diet plan based on lifestyle, activity, and food patterns of the individual.
Weekly challenges and educational Vlogs related to nutrition, stress management, and healthy habits.
Tools to track progress. It allows you to log your meals by scanning their barcodes or searching on the app database.
A biometric tracking system that monitors your blood sugar and blood pressure levels and gives you a complete demographic profile.
A virtual coaching team that guides you to achieve your fitness goals. It enables 1-to-1 guidance during business hours.
An in-built social group network that motivates you to stay on track.
Blogs and quizzes that keep you motivated throughout.
Research Behind The Noom Diet
This is a fairly new psychology- and behavioral-based health app. Hence, it has limited studies.
A 2016 study published in the journal of Scientific Reports showed that 78% of the 35,921 participants that used the Noom weight loss program reduced significant weight over 18 months. 22.7% of the app users had reduced more than 10% of their body weight when they also monitored their weight, diet, and exercise regime (2).
Another study from the Journal of Health Communications found that the Noom diet helped people lose weight by offering constant motivation and feedback through in-built support groups (3).
A study from the Obesity Research & Clinical Practice illustrated that adherence to the Noom app helped reduce weight as well as BMI over an extended period (4).
A healthy dietary approach and continuous tracking of food habits using the app can improve lifestyle disorders. Studies on 140 individuals with prediabetes showed that behavioral changes and regular tracking of food habits, body weight, blood sugar, and blood pressure had resulted in a 7.36% reduction in body weight (5), (6).
How Does The Noom Diet Work?
Noom uses an algorithm depending on one's health goal. It helps estimate an individual's daily calorie intake. It provides a customized diet plan focusing on different colors of foods and nutrition. The plan is specifically tailored to your lifestyle. It calculates your daily calorie requirements based on your age, height, and current weight and activity levels.
There is no limit on the food intake, but the Noom diet focuses on the consumption of low energy-dense foods (foods low on calories) for faster weight loss. Studies found that a low-calorie diet that includes plenty of fruits, vegetables, and low-fat dairy helps one lose 1 to 2 pounds per week (7).
The Noom app has unique color-codes that rank foods based on their calorie content. Foods with a green color code have the least calories, while those with yellow and red color codes have moderate and higher calories, respectively. The app assigns color codes to foods based on the food log. A study showed that people who are conscious enough to log their daily calorie intake lose significantly more weight compared to those who track their meals and activity less often (8).
The app also has motivation SOS plans that indicate warning signs, danger zones, and reaction signs. The warning signs describe what you should or should not do when your motivation begins to dwindle. The danger zones show you a red flag that reminds you that you have missed your daily logging several times. The reaction signs help you start your milestones.
In the following section, we have discussed the foods you can eat and the foods you must avoid in the Noom diet plan. Take a look.
Foods To Eat And Avoid In The Noom Diet Plan
Noom categorizes foods and ranks them based on their calorie content and nutrient density. As per the Noom app, the majority of the plate should be filled by fruits, vegetables, low-fat dairy, whole foods, lean meats, and pulses and legumes that are low on calories and high on fiber. According to the Noom website, you need to consume as many as the following foods as possible.
Green Foods
Green foods are low on calories, high on fiber, and should occupy the major space in your plate.
Fruits: banana, apple, strawberry, melons, peaches, blueberry, orange, and pineapple
Vegetables: green salad, cucumber, tomato, carrot, cherry tomato, onion, broccoli, Brussels sprouts, zucchini, and peas
Starchy foods: beet, sweet potato, squashes, corn, and potato
Dairy and dairy products: skim milk, non-fat Greek yogurt, and non-fat cheese slice
Dairy alternatives: tofu, almond milk, and cashew milk
Whole grains: oatmeal, brown rice, whole wheat bread, whole grain pita, whole grain pasta, whole grain tortilla, and whole grain cereals
Beverages: unsweetened tea or coffee
Yellow Foods
Yellow foods are high on calories compared to green foods, and should be consumed in moderation.
Lean meats: grilled chicken, lean cuts of beef/pork, lamb, and turkey
Seafood: tuna, salmon, tilapia, and scallops
Dairy and dairy products: low-fat milk, low-fat cheese, low-fat cottage cheese, and Greek yogurt
Dairy alternative: tempeh
Legumes: baked beans, black beans, hummus, and pinto beans
Grains: white rice, white bread, pita bread, English muffins, couscous, quinoa, quiche, and seitan
Beverages: diet soda and beer
Others: Guacamole
Red Foods
Red foods are high on calories and should be limited in your daily meals.
Meats: ham, red meat, fried meat, bacon, sausage, salami, hot dog, and hamburgers
Nuts and seeds: nuts, flaxseeds, chia seeds, and hemp seeds
Nuts butter: peanut butter and other nut butters
Desserts and sweets: chocolate, chocolate cake, cookies, pastries, and energy and snack bars
Dairy and dairy products: full-fat cheese, feta cheese, and whole milk
Snacks: potato chips and French fries
Dressings: mayonnaise and ranch dressing
Fats: butter
Sugars: honey and white sugar
Beverages: Wine and strained juices 
The Noom diet encourages one to eat 30% of the foods from the green group, 45% of the foods from the yellow group, and to keep the intake of foods from the red group to a maximum of 25%. This is designed to keep the diet sustainable.
Does The Noom Diet Help With Weight Loss?
Personalized weight management programs are always effective in aiding weight loss. A Korean study on overweight adults showed that continued adherence to the personalized diet plans resulted in an improvement in anthropometric measurements (to assess body composition), glycemic control, and lipid profiles (9).
Constant motivation from the Noom coaches and the in-built social media groups, along with regular food tracking, exercise, and other biometric parameters, help Noom users with weight loss (3), (4).
A study also showed that logging data regularly helps one track their lifestyle. This can help maintain one's weight loss in the long run (10). The Noom app uses the same algorithm to motivate people in sticking to their daily habits for faster weight loss and a better lifestyle.
In the following section, we have discussed the benefits of the Noom diet.
Benefits Of The Noom Diet
The Noom health-based app focuses on a long-term approach to lose weight. It has several benefits.
The Noom app emphasizes on the calorie-density of different foods. Restricting calories is one of the best approaches to lose weight. A diet low on carbohydrates, calories, and fats (along with a low glycemic index) helps prevent weight gain and promotes weight maintenance (11).
Most fruits and vegetables are not only low on calories but also high on fiber. They also tend to have a moderate glycemic index and promote satiety. Hence, they can help with weight loss (12).
Offers Flexibility In Food Intake
A lot of programs try to cut down on food intake to induce weight loss. But the Noom diet takes the opposite approach. It provides complete flexibility in choosing foods from the green, yellow, and red groups, with the primary focus on portion control.
The foods in the red group are energy-dense. But the Noom diet plan did not omit them. Eliminating desserts and sweets can make a diet plan monotonous. Hence, the Noom diet plan allows one to eat them, though in small quantities, to satisfy one's sweet tooth.
You can also give your healthy foods an innovative touch by following Noom's recipes.
Encourages Behavioural Change
A healthy behavioral change promotes weight loss. Randomized clinical trials on 122 adults showed that behavioral modification helped in weight loss better than mere weight-loss pills. Data with respect to the long-term effects is limited (13).
The Noom diet plan is a healthy behavioral change and lifestyle intervention program that ensures 1-to-1 motivational and behavioral changes. These changes are guided by the Noom coach, the support groups, and psychology-based content. They ensure a constant supply of motivational blogs that help users to stay on track and lose weight in a healthy way.
 A dedicated coach always brings a lot of changes in the behavior and lifestyle patterns of an individual. A study in the Journal of Medical Internet Research showed that providing coaches as part of a weight loss program increased user engagement and brought a positive change in the body mass index (BMI) (14).
The Noom app offers an interactive interface with coach-participant messaging, group messaging, and daily challenges that aid behavior change for long-term health and weight loss.
The Noom diet plan has several benefits. Its new features make it extremely effective. Its results are long-lasting. However, like every other diet plan, this too has its own disadvantages.
Potential Downsides Of The Noom Diet
Noom is an excellent platform and a comprehensive tool that helps one reach their health goals effectively. But it has a few limitations that cannot be ignored.
The app is restricted to the calorie count. There is no mention of macro- or micronutrients. Studies show that diets containing good-quality micronutrients contribute more towards sustainable weight loss (15).
The Noom program may not be affordable to all. It offers a 14-day free trial, and further subscription costs $49 per month.
The platform is not suitable for those who are not tech-savvy or are reluctant to use a health app.
If you frequently forget to log your food intake, exercise, weight, and biometric parameters, the errors that show can be demotivating and may even derail you from your weight loss journey.
Noom offers a virtual coaching system, and the entire communication happens through in-built messengers. This may create a lag in analyzing clinical conditions. 
Conclusion
Changing your behavior leads to healthy habits that can aid long-term weight loss. The Noom app is a boon in bringing desirable lifestyle changes through constant motivation, a provision for tracking, and education. It has gained popularity in recent times. Check with your health care expert and see if you can use this program. We are sure it will give you lasting results! You can check the Noom app here.
Frequently Asked Questions
How much does the Noom program cost?
Initially, you will get a 14-day free trial that allows you to check all the features. After the trial, you will be charged $49 per month.
Is the Noom diet better than the Weight Watchers diet?
Both the Noom and Weight Watchers diets are developed to aid weight loss. But their approaches are different. The Noom diet mainly focuses on nutrition and behavioral changes. The Weight Watchers plan has a unique point system. You will be given daily points that you need to exhaust. Both the diet plans have their unique features. Choose as per your need.
Does the Noom program give you a diet plan?
Once you purchase the program after your free trial, you will get a customized diet plan based on your demographic profile.
Is Noom all about calorie counting?
Yes, the Noom focuses on calorie counting that is based on color-coded systems. A certified Noom coach will guide you based on the data that you log in regularly.
Sources
Articles on StyleCraze are backed by verified information from peer-reviewed and academic research papers, reputed organizations, research institutions, and medical associations to ensure accuracy and relevance. Check out our
editorial policy
for further details.
Recommended Articles
The following two tabs change content below.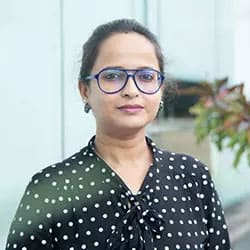 Priyanka is a nutritionist and a Certified Diabetes Educator. She has over 8 years of experience in nutrition and dietetics with a strong research background. She is passionate about science and how it can be applied to one's daily lifestyle. According to her, food is the best medicine, and proper nutrition is key to achieving good health. She has also written a book on PCOS and its management for doctors and patients. When she is not working, she loves spending quality time with family and friends. She loves creating innovative, healthy recipes and endorses healthier alternatives to junk foods to promote good health.