10 Tips To Perfect The Art Of Cry-Proof Makeup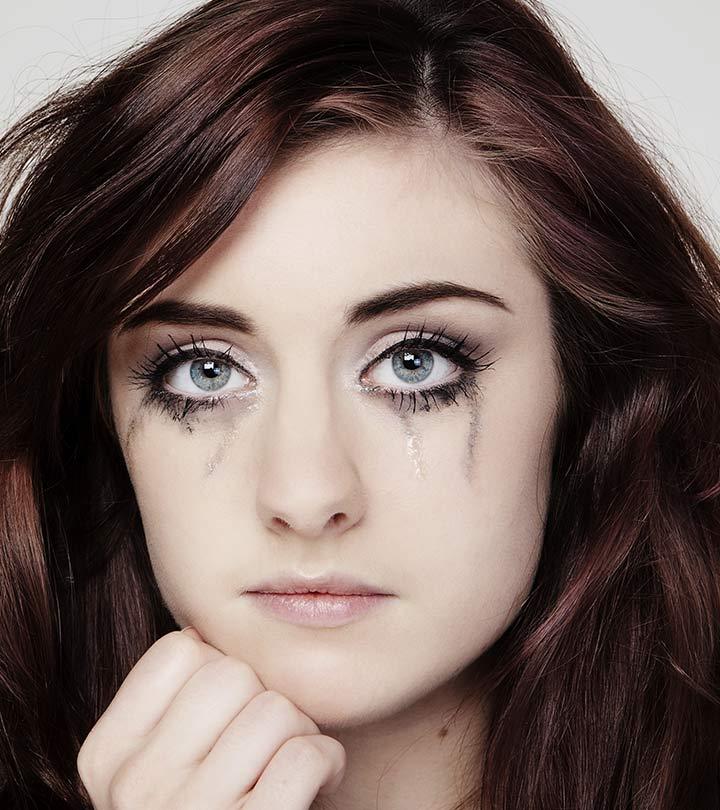 Every morning before we apply makeup, thoughts run in the head.
Thoughts about the plan for the day, the duration we want the makeup to stay on our faces, and the possible retouches we can afford. If it's a party that we want to dance away in, the energy comes into picture too. As if these factors weren't enough, we also have to keep in mind the event and the venue, weather and the outfit.
You want minimal touch-ups and the make-up to stay on longer, don't you? Wouldn't it be so great if there were some tricks that can make your makeup stay on your face for longer?
Cry Proof Makeup Tips:
For Face:
1. Cleanse –Your face needs to be totally clean without any traces of yesterday's makeup to start with. When you wake up in the morning, you might have noticed some amount of oil on your face. This can be observed more if you have oily skin. This oil gets secreted while you sleep. With the oil, there will be traces of makeup which was supposed to have been removed. Any stray trace of makeup that remains on the skin comes out with the oil secretion at night when you are fast asleep. So don't directly wash your face – take damp cotton and clean your face. After this, wash your face with face wash and pat dry. Your canvas is ready!
2. Primer –Start off with a primer like Studio Finish primers. Using primers holds your makeup in place for a longer time. Primers help the cosmetics to cling on to your skin longer and also, they conceal and brighten the skin to some extent.
3. Concealer –Apply concealer with a sponge moistened in plain water. Concealers cancel out skin imperfections and make you appear flawless. Use the appropriate concealers – under the eye, blemishes, acne etc. Get help if you need it. Ask the sales assistant.
[ Read: Arabic Bridal Eye Makeup Tutorial ]
4. Foundation – Apply the foundation with a sponge. Foundations help give a perfect canvas for the makeup looks. They make the skin appear even and also cancel out the imperfections. The pore size is minimized too.
5. Pat on some compact – Powder helps achieve a matte look and control oil secretion. In fact, the best way to look fresh is to dab the oil away with a light hand and apply compact. Try and use compacts with SPF for added sun protection.
For Lips:
6. Liner –Use a soft liner for the lips. Liners help define the lips – here is where you can also avoid bleeding on lipsticks. Take the lipstick of your choice, and using your finger tip, apply it to your lips. For longer stay, use a tissue and press your lips to it by keeping it between them. Now, again apply another coat of lipstick either with finger tips or a lip brush. This increases the staying power of the lipstick.
7. Gloss –Apply gloss if you want to. Gloss helps the lipstick stay longer as the stickiness is an added bonus.
For Eyes:
8. Preparation –For cry proof eye makeup, make sure the skin around the eyes is prepped too – always follow the sequence that you followed for your face – first the primer, then the concealer and then the foundation!
9. Eye Shadow –Try and use a cream shadow rather than a powdered shadow. Creamy products obviously stay longer. Water proof eyeliner will complete the look. Use a kajal which stays for a long time. Don't forget the coat of mascara to open those beautiful eyes.
[ Read: Arabic Eye Makeup ]
You can try hyper-curling mascara which is water proof – like L'oreal Voluminous Carbon Lash that comes in a great waterproof formula. You can also use our very favorite Maybelline hyper curl volume express mascara.
Additional Tip:
10. Finishing Spray –Finish off with a finishing spray. There is nothing like it to hold your makeup.
Go ahead and own the day. Laugh till your tummy hurts and or burst into tears, and still be rest assured of flawless and best cry proof makeup that stays for long.
[ Read: Pink Eye Makeup Tutorial ]
How do you make your makeup stay longer? Shoot in comments and let us know!
The following two tabs change content below.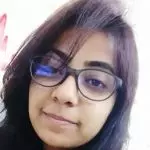 Reema is a certified professional in Fashion Design and Fashion Styling. Being an expert in beauty and hairstyling, she loves to keep herself updated and in vogue. To Reema, writing is what keeps her moving and learning. She enjoys traveling and never misses out on her beauty sleep (which according to her is a must for everyone).