Top 10 Nutritionists In Delhi
Nutrition is very important for growth and development. Many illnesses such as malnutrition, anaemia, etc., can be eradicated by taking the required amount of nutrients. It is vital to know the nutritional value of foods that you consume daily. This article lists the top 10 practicing nutritionists in Delhi
Top 10 Nutritionists In Delhi
1. Ishi Khosla
Ishi Khosla hails from Delhi and is the founder of Whole Foods, a popular store for nutrition needs. She once suffered from obesity at a very young age and started studying nutrition to lose weight in a healthy way. That got her interested in nutrition. She has worked as a nutritionist in the preventive cardiology unit of Escorts Heart Institute, Delhi which she quit to start Whole Foods.
2. Shikha Sharma
She has an MBBS degree from Maulana Azad Medical College. She clinically diagnoses medical problems by the body's constitution. The diet chart is co-created by her and her team of nutritionists.
3. Shubi Hussain
Shubi Hasan is a leading nutritionist and entrepreneur. Her products and diet plans are available under the brand name, Indiadiets Health Perfect. She is a Post Graduate with specialization in Dietetics & Public Health Nutrition from Lady Irwin College (Delhi University). She has been in this field since 1993. She is the Managing Director of ORB Health Sanctuary Pvt Ltd. She is the owner of Health Sanctuary™.
4. Priyam Sharma
Priyam Sharma is a post graduate in dietetic and food service management (DFSM). She did her dissertation on the World Food Program Food Consumption Pattern. She is the Chief Bariatric Coordinator/ Dietician at Primus Super Specialty Hospital, the Gastroenterology Dietician at Sarathi Health Care Private Limited and Clinical Nutritionist (PRIVATE CLINIC) at Dial-@-Dietician. Her past experience includes an internship at Post Graduate Institute of Medical Education and Research, Sant Parmanand Hospital and Vinayak Hospital.

5. Neha Gupta
Neha Gupta is the Chief Nutritionist at N-lite, specializing in Therapeutic Nutrition, Sports Nutrition &Weight Management. She is the head of R&D and content generation for N-lite Nutrition & Health. Her past work experience includes work as a Diabetes Educator and Clinical Nutritionist at Fortis CDOC Center of Excellence for Diabetes, Metabolic Diseases & Endocrinology. She specializes in Diabetes Diet, Sports Nutrition, Weight management and Nutrition for children.

6. Sujata Govada
Sujata Govada is the Chief Nutritionist at Care Hospitals and the Chief Nutritionist at Aware Global Hospital. She has worked in the past as Consultant Nutritionist at Aditya super specialty hospital, as Chief Nutritionist at Yashoda Hospitals and as Senior Demonstrator at C.M.C Vellore hospital. She is the alumni of Bharathiar University and Andhra Christian Collage. Her specialties include:
1. Clinical aspects and formulating the diets and counselling regarding diets
2. Specialization in critical care patient diets
3. Teaching Food Science and Nutrition
4. Organizing the Dietary Dept
5. Pediatric diets

7. 

Seema Singh



Seema Singh is the Chief Clinical Nutritionist & HOD at Fortis Hospitals. Her past experience includes Head Nutritionist at Alchemist Health Institute (hospital). She has also worked as senior Nutritionist at Artemis Health Institute and as a Dietetic Intern at AIIMS. She was given the award for BEST DIETICIAN in Delhi & NCR by Time Research Media in 2011.

8. Dr. Amrita Dhar
Dr. Amrita Dhar is the HOD & Chief Dietician at Chief Dietician. She has worked as Nutritionist for various freelance nutrition services .Her past experience includes work at ZENTA as a nutritionist. She has also worked with L.H Hirananadani hospital. She was also the nutritionist for RAMADAS 5 star at Dubai.

9. Dr. Chandra Shekhar
Dr. Chandra Shekhar is the Dairy Nutritionist (India)-ANH at DSM Nutritional Products India Pvt Ltd., at DSM Nutritional Products India Pvt Ltd. He has previously worked as business development manager-dairy at Hester Biosciences limited, Ahmadabad, Gujarat, and as the head of business development at Innoves Animal Health Pvt Ltd. He was also the key accounts manager-Livestock & Canine at Vetnex (A Pfizer Group Company).
10. Rohini Saran
Rohini Saran is the consultant for Nutrition Resource Platform – Knowledge Management at NIPCCD, MINISTRY OF WOMEN AND CHILD DEVELOPMENT ( MWCD) as well as the Consultant Nutritionist at Freelance Nutrition/ Health Writer. She has worked as Clinical Dietician at Apollo Hospitals and Research Associate at Glaxo Smith Kline.
These are some of the best nutritionists in Delhi. Those dealing with obesity or anorexia, or any other health related issues are recommended to consult a nutritionist for a healthier lifestyle.
The following two tabs change content below.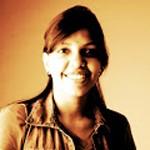 Latest posts by Shruti Goenka (see all)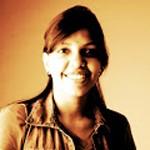 Shruti Goenka
Hi I am very passionate about makeup, fashion and health related topics, I always had a soft corner for makeup and beauty. I believe makeup has the power to enhance features and can turn flaws into strengths. Makeup keeps me busy and yet it gives me the opportunity to follow my passion.