NYX Soft Matte Lip Cream Review
Are you a lip color junkie? If yes – with mattes, stains, glosses and a myriad of formulas in the scenario, you know picking out a finish is a serious struggle. I'm going to be reviewing the classic NYX Soft Matte Lip Cream, and if you don't already own multitude shades from this range, you need to give these a shot because you just may find your holy grail lip color.
Now, let me tell you, this collection was launched back in 2011 and they were selling like hotcakes, even before 'liquid lipstick' became a thing! Want to know if these live up to the hype? Let's take a look at the specifics. Here's an all-inclusive review.
NYX Soft Matte Lip Cream Review
The evergreen fan favorite Soft Matte Lip Cream is neither lipstick nor lip gloss; this matte lip cream is a new kind of lip color that goes on silky smooth and sets to a matte finish. These sweetly scented and delightfully creamy tubes are available in a wide range of vibrant shades.
Features And Benefits
Sets to a velvety smooth, soft matte finish
Sweetly scented and delightfully creamy
Lightweight and long-lasting
Available in 34 shades
Packaging
This comes in a super cute tube with vivid colors that represent the shade of the lip cream. The applicator wand is a convenient doe foot applicator. It helps you get that precise edge and apply the formula evenly and with ease. Always test the cream on your palm as the color of the tube isn't always the exact shade as its formula. 
Ingredients
Pentaerythrityl Tetraisostearate, Dimethicone, Beeswax, Glyceryl Behenate / Eicosadioate, Phenoxyethanol, Dimethicone /Dimethicone Crosspolymer, Talc, Methyl Methacrylate Crosspolymer, Silica, Aluminium Starch Octenylsuccinate, Isohexadecane, Disteardimonium Hectorite, Propylene Carbonate, Parfum.
My Experience With NYX Soft Matte Lip Cream
I was so excited to try these lip creams when they first came out, and I bought them in the shades 'Addis Ababa' and 'Copenhagen.' Each plush and vibrant shade is named after a city, and there are a total of 34 shades available. If you are new to liquid lipstick, the NYX soft matte lip cream is a great product to start off with as it's very easy to apply. Allow me to elaborate on my experience with these lippies.
Texture And Fragrance
The NYX soft matte lip cream has a delightfully moussey texture that goes on silky smooth and sets into a stunning matte finish. It's easy to work with, and the fragrance is sweet! It has a sweet vanilla essence fragrance and smells like freshly baked muffins. Yum!
Pigmentation And Efficacy
Most of the shades from this range are super saturated and pigmented. However, some of the shades can go on streaky. However, the second coat of application is enough to cover up any streakiness and create a flawless finish. Also, these lip creams are notable for being comfortable on the lips.
Staying Power
It easily lasts for a good 3-5 hours without eating before it needs to be reapplied. However, since it's so easy to re-apply, the short wear time does not seem to be a matter of huge concern with most people.
NYX Soft Matte Lip Cream Shades
The NYX Soft Matte Lip Cream comes in 34 shades – each one named after a famous city around the globe! Let's take a look at the shades.
1. Abu Dhabi
The shade Abu Dhabi is a deep rose-beige color, and it's the perfect formula for layering and achieving a gradient lip effect.


2. Addis Ababa
This one's a cheerfully bright, blue-based fuchsia pink. It instantly lights up your face and will suit any skin tone.


3. Amsterdam
The shade 'Amsterdam' is a bright matte red. It instantly brightens up your face and will flatter any skin tone.


4. Antwerp
Antwerp is a subtle coral pink shade, and it's suitable for daywear and can even be worn to work to add a little color to your face.


5. Athens
The shade 'Athens' is a light peachy brown shade. If you like nude colors, this one's warmer and peachier.


6. Berlin
This makes for the perfect chocolatey fall shade. It's a medium chocolate brown shade with warmer undertones.


7. Budapest
'Budapest' is a deep mauve with red undertones. This shade will look amazing on any skin tone.


8. Buenos Aires
'Buenos Aires' is a pale, neon-like peach shade. It's a great color for pale to medium skin. However, if your skin tone is towards the darker side, this might make you look a little washed out.


9. Cairo
Let me give you a heads up – this shade is meant for women with very pale skin. It's a clean nude color and will look very washed out on medium to dark skin tones.


10. Cannes
This lip cream in 'Cannes' is a muted mauve. With its dusky undertone, it will easily flatter all skin tones.


11. Copenhagen
This rich plum shade is so bold and beautiful. It's the perfect shade for fall and complements golden undertones so well! It applies opaque even on dark pigmented lips due to its intense color.


12. Dubai
This medium cool brown shade is perfect. It looks gorgeous on fair to medium skin tones.


13. Havana
Havana is a bold purple shade with cool blue undertones. The only issue with this shade is that you need to layer on two-three coats for a flawless, even finish.


14. Ibiza
This shade is a deep rose color with a hint of coral. It brightens up your face and is so perfect for spring or summer.


15. Istanbul
'Istanbul' is described as a clean pink color. If you like pinks that are neither too loud nor too light, this is the perfect in-between shade that will look great on light to medium skin tones.


16. London
London is a warm, almost nude, light brown shade. This shade will look nude on medium to dark skin tones and more brown on fairer skin tones.


17. Madrid
This hot color is described as a cranberry red by NYX, and indeed it is the prettiest red. It takes two coats for an opaque finish.


18. Manila
'Manila' is a gorgeous coral pink with warm red undertones to it. It's a great pick for the summer!


19. Milan
Milan is a mid-tone, blue-toned pink – not the one that's too dashy or bright. This shade will look pretty on medium to dark skin tones.


20. Monte Carlo
Monte Carlo is a deep red shade that's perfect for autumn or winter. It easily complements every skin tone and instantly brightens up your entire look!


21. Morocco
This one's a vibrant orange shade with a hint of coral. It's the ideal match for your next beach vacay!


22. Moscow
This is a deep royal blue, and yes, it's not for everyone, but if you want to try something different, you can give this a shot. It does take a little bit of effort to get full coverage.


23. Paris
Paris is a hot pink color and is every girly girl's dream!


24. Prague
This is a beautiful violet-pink that's perfect for the day and summers!


25. Rome
The shade 'Rome' is a medium nude with red undertones. It also has a subtle pink tinge to it and is the perfect neutral shade for daily wear!


26. San Juan
'San Juan' is a bright neonish peachy orange. If you like brighter shades like corals, pinks, and oranges, you will love this.


27. Sao Paulo
This bright, rose-pink shade instantly brightens up your face. It's neither too muted nor too bright and is a good option to wear during the day.


28. Seoul
Looking for a lovely shade for fall? This plum or berry shade is perfect to be worn during the fall or winters.


29. Stockholm
Stockholm falls between light brown/ beige and pink. It's a great nude for when you're looking for a more subdued look.


30. Sydney
This is a soft lavender color with a pastel tone to it. It's a unique shade and will suit fairer skin tones.


31. Tokyo
Tokyo is another nude that's light and has a soft peachy undertone. It flatters fairer skin tones.


32. Transylvania
Like bold shades? This one is a deep violet. It's cooler-toned and is such a stunning vampy shade.


33. Vancouver
Vancouver is a deep blackened plum, and it looks wonderful on all skin tones.


34. Zurich
Zurich is a matte muted rose shade on the warm side.
Pros
Extremely comfortable to wear
Easy to apply
Transfer-proof (once dry)
Great pigmentation
Applies smoothly and evenly
Does not dry out your lips
Travel-friendly packaging
Affordable and easily available
Cons
Few shades tend to settle into fine lines and can look patchy
Can't survive a heavy meal

*Subject to Availability
How To Use NYX Soft Matte Lip Cream?

Exfoliate your lips well before application to ensure that they're smooth and slightly pumped. You can also apply a nourishing lip balm and let it soak into your lips. Use the doe-foot applicator for a seamless finish, allowing the first coat to dry for 4-5 minutes, before applying your second coat. You can build coverage or layer different shades to achieve the desired finish.
Shelf Life: 18 months
Will I Recommend This Product?
I absolutely recommend the NYX soft matte lip cream in literally any color. If you're looking for a pigmented, long-lasting, affordable, and easy to use lip product that does not dry out your lips, this is something you must try. It's also surprisingly lightweight and durable. We get why this sweet-scented formula is such a cult favorite!
Rating: 4.8/5
The brighter the lips, the brighter the smile! All things considered, the NYX Soft Matte Lip Cream is an incredible product. If you are on a budget and are looking for an affordable lip cream that gives you the results of most high-end brand products, then this one's for you. Have you ever tried this lip cream? If yes, what's your favorite shade and why? Let us know in the comments section below!
Recommended Articles

The following two tabs change content below.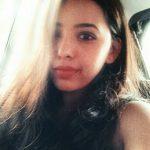 Latest posts by Esha Saxena (see all)