18 Basic Makeup Tips To Get Rid Of Oily Skin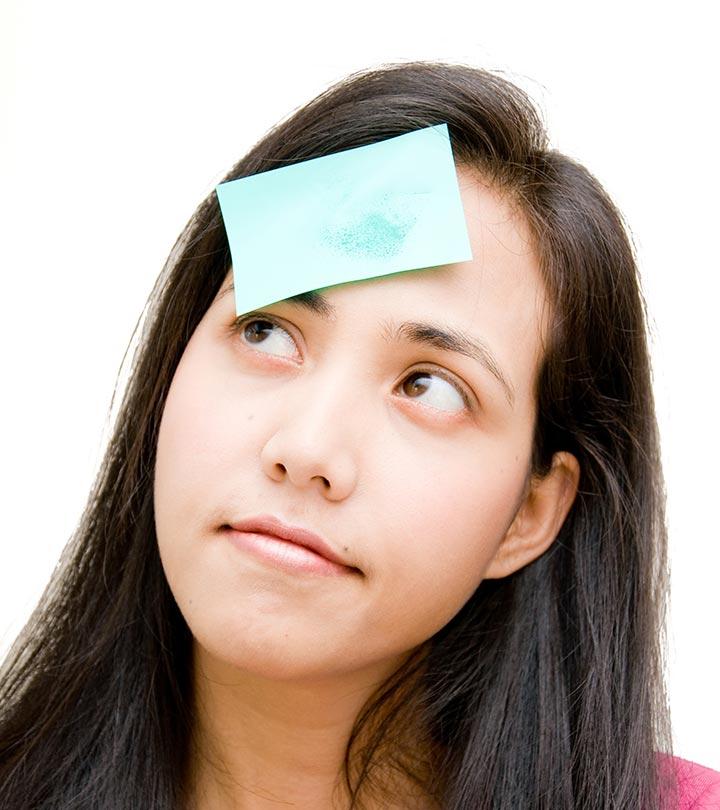 The grass is always greener on the other side.
When you have oily skin, it is true. Any skin type is better than oily skin! For starters, it always gives the skin a shiny look. Not just that, it also ensures that no matter how much you try, you simply cannot control the breakouts and acne.
How To Get Rid Of Oily Skin:
Oily skin is definitely a challenge found most often on people with thick, large-pored skin.Oily skin can be blamed on various factors like hormones, hereditary conditions or the environment. Although there is no way you can stop your skin from turning oily, you can surely work towards controlling how much oily it gets. How to get rid of oily skin at home? Here are 18 basic beauty and makeup tips to get rid of oily skin at home.
Basic Beauty Care To Get Rid Of Oily Skin:
Here are a few ways that will help you control that oily sheen, using some basic care tips at home:
1. Wash a Lot:
Wash your face frequently throughout the day as oily skin attracts dirt which tends to settle into pores, causing acne.
Choose a good face wash that is meant for oily skin
Use a product that will help control and fight acne
2. Drink Plenty of Water:
Drink enough water through the day on a daily basis, at least 8 to 10 glasses of water if not more.
Include plenty of fruits and vegetables in your diet as this will help to detoxify our body.
[ Read: Home Remedies To Get Rid Of Dull Skin ]
3. Mud Pack at Home:
Multanimitti is a great ingredient that works best for oily skin
A home made face mud mask of Fuller's Earth (multanimitti) and rose water works best for oily skin
This is especially during summers when the skin tends to sweat excessively
Multanimitti absorbs all the excess oil from the skin while the rose water acts as a natural astringent.
4. Scrub:
Scrubbing twice a week is a good idea. Remove the dirt from the pores. It will help keep those break outs at bay. Always apply the scrub with a gentle massage and wash off with water.
Oily skin is often prone to acne, so you need to ensure that the scrub you use is mild enough to not hurt your skin.
Masoor dal acts as a natural scrub that also absorbs any extra oil produced by the skin.
5. Cleanser:
Always use a good foaming cleanser while cleansing your face! Wet your face with clean water. Take out some two/three drops of cleanser on your palm and blend it with the fingers of your other hand. Now apply it on your wet face gently massaging it all over your face, then wash your face with water properly. Foaming cleanser also removes the leftover makeup. Always choose a cleanser that has certain ingredients which can fight against bacteria which is the cause for pimples and acne.You can also use a medicated soap using lukewarm water for cleansing.
[ Read: Pimple Treatment For Oily Skin ]
Use fruits as natural cleansers:
Fruits like papaya and watermelon act as natural cleansers
Use these on the skin by rubbing them gently to cleanse the skin naturally and remove greasiness.
6. Toner:
A toner is essential to remove the excess oil from your skin and maintain balance. If your toner is leaving your skin dry then it's time for a change. A good brand should do the trick!
7. Moisturizer:
Oily skin needs moisture too! So choose the one that doesn't give you a very greasy feel. A good brand is all you need. Not to worry If you're favorite moisturizer is a little oily. Just add a few drops of rose water or even plain water and apply it.
8. Night Care:
In addition to the cleansing, scrubbing, toning and moisturizing routine, if there are any spots or pimples on the skin apply an anti-pimple lotion only on the eruption and leave it on. In case there are scars left by acne, rub an anti-blemish ointment into the scars and leave it on all night.
9. Serum:
If you have a lot of pimples or acne on your face, use a good cream for it. Make sure that the cream contains serum. The serum not only decreases the pimples and acne from the skin but also makes sure that no new pimples break out.
10. Apply Tomato Juice:
Tomato juice helps to reduce open pores by tightening them.
Apply a few drops of tomato juice on your skin with a cotton ball.
[ Read: Home Remedies To Get Rid Of Oily Skin ]
11. Natural Astringents to Control Oil Secretion:
Orange peel has astringent oils which controls oil secretion.
Dry the orange peel and grind them into powder
Make a paste by mixing orange peel powder and rose water
Apply this on your face and leave it on for 15 minutes.
This mix will also help to reduce any blackheads and blemishes on the skin
12. Use an Ice Cube before Makeup:
Makeup tends to wear out soon on oily skin as you constantly have to keep dabbing on it. To prevent this, rub an ice cube on your skin before applying makeup.
Most of the above tips will help you to properly control the oiliness on your face and skin.
Makeup Tips to Control Oily Skin:
Here are a few interesting makeup tips that will help you control that oil:
13. Effective Primer for Oily Skin:
Always use a good primer before you begin your makeup. Make sure it is one that is suited for oily skin. Apply the primer on your face as well as on your eye lids
14. Avoid Excess Concealer:
Avoid using too much concealer as it can actually make your makeup crease. And your skin being an oily type can immediately cause the creasing effect.
15. Blotting Makeup Sheets:
Use blotting makeup sheets that can be used on your face through the day to absorb away the excess oil. It will also make your skin feel refreshed.
16. Cleanser:
Always use a cleanser before applying makeup. Natural and foaming cleansers are the est options to choose to remove the excess oils.
17. Astringent as a Toner:
Apply a toner once you have cleansed your skin. Use an astringent as it will help control oil secretion.Natural astringent like orange peels work the best.
18. Remove Makeup Before Bedtime:
Make sure you always remove all traces of makeup before going to bed. Leaving the makeup as such without clearing on the skin can aggravate the oiliness.
All these tips combined together will help you get skin that will be easier to manage and look less oily. Try these out and tell us which one worked best for you. Feel free to share your feedback with us.
Recommended Articles:
The following two tabs change content below.