Old Friends Quotes: Heart-touching Words For Those Special Humans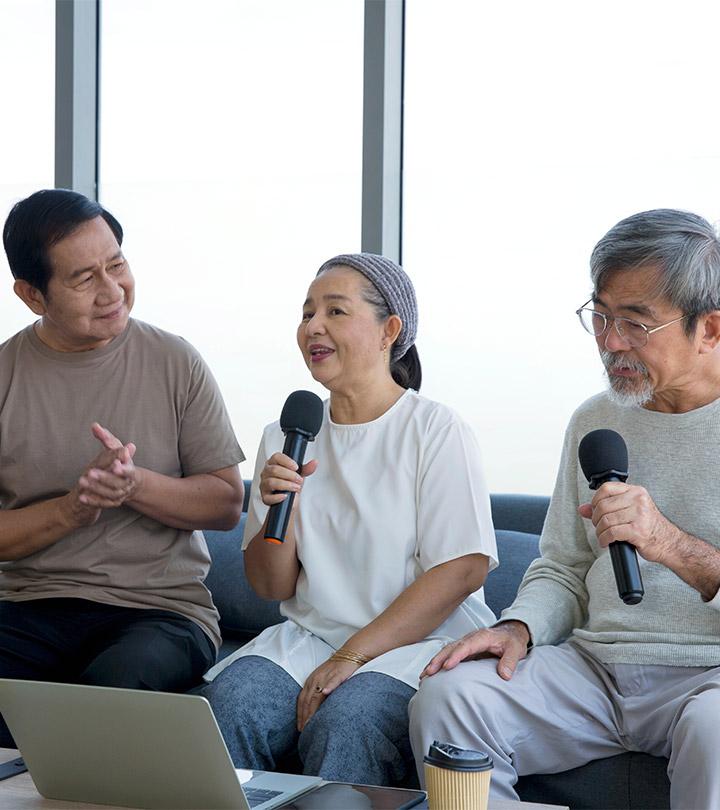 Old friends occupy a peculiar space in our social circle. The ones who were your best friends probably know some of the most intimate details of your life — the name of your first pet, what dress you wore to prom, who broke your heart in your freshman year of college, and the like. And words are often not enough to express your feelings for them, to describe your special bond with them. But you really gotta put in some effort and make them feel important, right? Yes, of course. And for this very reason, we are here to help. We have prepared an extensive list of old friends quotes you can use or get inspired from. And add your own flavor to them as you like, and write your hearts out! Go on and read them!
Best Old Friends Quotes And Sayings To Cherish The Bond
Every friend you have had in your life has been special in many different ways. From the neighbor who played with you when you were five years old to the person you broke up with at 18, you have had the taste of some amazing friendships, haven't you? These friends you stumble upon for a reason. With some, you lose touch as time goes by. And some stay for the rest of your life! But whatever may be the situation, you must always cherish such beautiful and genuine relationships. So, below we have categorized the old friends quotes based on some common requirements. Go ahead and read them.
Reconnecting With Old Friends Quotes
In today's world of technology, reconnecting with friends has become much easier than before. Although choosing a correct quote and placing it with your message can become a difficult task, we have got your back. So, if you are scouring for some quotes about old friends' reunion, then below are some you can try unhesitatingly:
Old friends are the alphabets. And alphabets are important to read the poems.
Looking at our old friends and reconnecting with them is all the therapy we need when we are sick, tired, or troubled with sad thoughts.
Old friends are like shiny stars; they disappear when sunrise but are always with us. Always stay together with them through thick and thin.
Good friends are hard to find and impossible to forget. Having them always by our side is all we can ask for!
A friend is someone who makes us smile to tears, whose memories make us smile through the miles and throughout the year.
There's this unexplainable joy that we experience the moment we ring our old friends after long!
Sometimes talking to your best friend is all the therapy you need.
Quotes About Missing An Old Friend
If you are struggling hard to find some "I miss my old best friend quotes," then we are here to render the necessary service. Read on and find some relatable quotes:
A friend in a storm is worth more than a thousand friends in the sun.
There are friends, there is family, and then there are friends who become family.
Wanting to be friends is fast work, but friendship is a slow maturing fruit.
Your hug is a pill that always works!
You and I are more than friends. We are like a very small gang.
Friendship brings back the beautiful memories
You are my Nemo. If you get lost in the great, great ocean. I'll find you.
Missing the days of jumping with pals on the trampoline with a carefree state of mind!
Funny Quotes For Old Friends
Enjoy these funny quotes about catching up with old friends. These quotes are an extraordinary way to celebrate a wonderful friendship with them.
What matters is that you can call in the morning.
True friendship is when you walk into their house, and your Wi-Fi connects automatically.
Never let your friends feel alone. Disturb them at all times.
A friend is someone who listens to your nonsense.
Besides chocolate, you are my favorite.
I like you because you join my weirdness.
I am just like Joey Tribiani; I don't share food. Though I shall share with you, my best bud, but please don't ask?
Old Best Friend Memories Quotes
Well, sayings imply that new friends are good, but old friends are better. So, have some reflections to remember and relive great moments of existence with these amazing pals you have. Check out these quotes for the same:
Meet my partner in crime! Good Times + Crazy Friends = Amazing Memories
Old friends are the pieces of bacon in the salad bowl of life.
Frolicking across the streets, giggling with my bestie…ah! Those were the days!
I don't know which is more solid, our jeans or our true old friendship!
Old friends make good times better and bad times easier. I am fortunate to have such amazing pals with whom I spared some great memories.
Old friends are like snowflakes. All different and all beautiful.
My childhood was amazing. And my bestie is the reason behind it!
I wish we could all turn back time and do all those fun activities together like we used to when we were kids!
I wanna grab a time machine and go back to those good old times when life was nothing but joyful because I had my bestie with me always!
Never Forget Old Friends Quotes
Old friends are like the Red Diamond. As the days change, our old friends become increasingly precious to us. Below is a list of quotes that will prevent you from forgetting your buddies.
Best friend: the one with whom you can get angry only for a short period of time because you have important things to tell them.
False friends believe in rumors; true old friends believe in you.
Things are never that scary when you have a childhood friend. Treasure them, Always!
Faithful friends that stay from beginning to end are hard to find. Keep them when you find them!
The language of our age-old friendship is not just words but meanings.
The antidepressants couldn't ease my pain. A conversation with my old friends always helps.
You cannot ever afford to lose an old best friend. They are like gems. Actually, they are priceless!
Quotes On Meeting Old Friends After A Long Time
Regardless of whether it's an old friend, associate, relative, meeting somebody after quite a while is an interesting encounter. Therefore, to express your feelings in the best way possible, we have mentioned some of the most heart-touching quotes.
It is true; the years have passed for us too, now we are old, and the experience speaks from our skin. But it is also inevitable to feel gratified and very happy to have shared almost a lifetime with you. Thanks, my old friend, you are the best.
I am not the best person in the world, but you have always tolerated me and, above all, had the will and patience to show me the world from another perspective. We are old, but old friendship is the best of friendships. A big hug.
Years of life teach us to reformulate many things, including true friendship. It turns out that you are the best friend I have, and your friendship is worth millions.
It is an honor to be able to grow old and know that I can still count on our friendship. You are a very valuable person to me, you have been in many moments of my life in which I needed the most help, and I could not have received help as excellent as yours. I send you a big hug, and I thank you for all these good years, friend.
Old age comes to everyone; equally, there is nothing that can be done. But those of us who have the joy of continuing to count on the wonderful friendship of unique people in this world like you, know that life always has a reason behind it.
It is normal that for many on Earth, we look like two old men already in their last days. It is difficult to accept that we are considered old, but if it weren't for the moral support of a great old friend like you, maybe this would not be so bearable. You have been and still are the best friend I have. I always wish you the best, remember!
So, my dear people, now that you have read it all, what's keeping you waiting? With this curated list, you can catch up with your buddy as nothing has changed. Go ahead, write some of these beautiful words to your pals and celebrate your friendship!
The following two tabs change content below.