How To Use Olive Oil To Get Glowing Skin?
There is more than one way to use this nourishing oil to get smooth and glowing skin!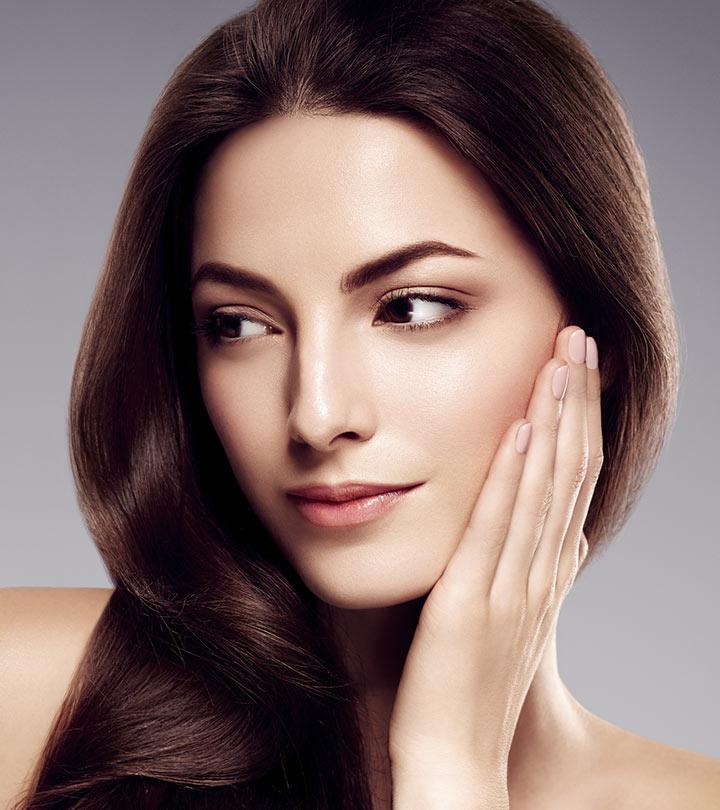 Olive oil is great for cooking and extremely healthy. However, it can also solve your skincare woes and has a wonderful effect on your skin. You can use olive oil for glowing skin and improving skin texture.
This nutritious oil discovered by Egyptians is one of the best oils you can add to your diet if you want to use a healthier option compared to other available varieties. So, both skincare and fitness enthusiasts make space for olive oil in their pantries.
Don't you want to know how olive oil helps your skin? Do you know that even Cleopatra used this oil? If you are doubtful of the benefits of olive oil, this article may help you know more about it. So keep reading to know about the benefits of olive oil and its topical application.

Trivia
Olive oil has a
comedogenic
i
X
Any substance or product that can clog skin pores and eventually lead to blemishes and blackheads.
rating of 2. It means that it has a low likelihood of causing acne and is most suitable for dry as well as acne-prone skin.
Benefits Of Olive Oil
Olive oil is considered the closest oil to match the chemical structure of our skin's natural oils. Apart from providing glowing and healthy skin, it also helps in fighting other skin problems such as blackheads and whiteheads. The best skin benefits of olive oil are as follows –
1. Rich In Antioxidants
Olive oil contains plenty of antioxidants such as oleic acid and squalene that help in protecting the skin from the harmful impact of free radicals which tend to hasten the process of skin aging (1).
2. Moisturizer
Olive oil can be used as a natural moisturizer as it contains essential fatty acids. It maintains the skin's elasticity and tends to keep it smooth, supple, and glowing (2).
As it is a good moisturizer, it helps to keep the skin hydrated and prevents it from getting dry during winters while making it supple and lustrous at the same time.
3. Cure For Blackheads And Whiteheads
Olive oil is a natural cure for blackheads and whiteheads. It unclogs the pores by absorbing the impurities accumulated thus taking care of the whiteheads and blackheads (3, 4).
4. Healing And Rejuvenating
With regular massage of olive oil, it can fade away scars and pimple marks, thus making your skin blemish-free (3, 4).
5. Repairs Skin Cells
Olive oil is said to repair our skin cells naturally unlike any other expensive beauty product. It contains vitamin E, flavonoidsi  XPlant pigments found in many fruits and vegetables that are beneficial for the human body due to their antioxidant properties. , and polyphenolsi  XOrganic compounds found in fruits, vegetables, and seeds help improve the body's immunity. which enhance the skin cell turnover making your skin healthy and glowing from within (3, 4).
6. Antimicrobial In Nature
It can help treat skin infections as it exerts antimicrobial activity against a variety of bacteria, fungi, and viruses (3, 4).
7. Reduces Inflammation
Olive oil's anti-inflammatory properties can be used to treat both external and internal inflammations of the body (5).
The benefits of olive oil for our skin are just fabulous. Doesn't applying olive oil to face for glow make sense now? However, make sure to pick up 'extra virgin' olive oil for your beauty treatment. Extra virgin olive oil is suggested for use because it is not a refined form of the oil; hence, it has all its nutritional values conserved in it.
There are various ways of using olive oil for achieving radiant skin. The best ways to use it to reap the maximum benefits are as follows.
How To Use Olive Oil To Get Glowing Skin?
Effective Ways Of Using Olive Oil For Skin
1. Extra Virgin Olive Oil
You Will Need
1 tablespoon extra virgin olive oil
Face cloth
Hot water
What You Have To Do
Using your fingertips, massage the oil on your facial area in circular motions. Try to rub firmly over your nose, cheeks, and forehead.
Now, dip the face cloth in hot water. Press and hold the face cloth firmly against your face until it comes down to room temperature.
Remove the cloth and rinse it using the hot water again. This time, instead of pressing the cloth, try to rub it gently all over your face while trying to remove the top layer of olive oil.
Pat your face dry using a paper towel.
How Often You Should Do This
Repeat this every morning and night. You will be able to see results within a week.
Why This Works
The benefits of using olive oil are mentioned above in detail. If you have dry skin, all the uneven and dry patches will be healed, leaving your skin glowing and rejuvenated. For oily skin, the excess oil production in your skin will be brought under control, and your pores will be clean and unclogged.
Caution
The hotness of the water should be at a tolerable limit.

Did You Know?
Extra virgin olive oil is the oil that comes from the first pressing of freshly harvested olives without any use of chemicals in the extraction process.
2. Olive Oil And Lemon Juice
You Will Need
1 tablespoon olive oil
1 tablespoon lemon juice
What You Have To Do
Mix the lemon juice well in the olive oil.
Apply this all over the face and massage it in for a minute or two.
Leave it on for 30 minutes and then rinse it off with warm water.
Do a final rinse with cool water.
How Often You Should Do This
Do this 2-3 times a week.
Why This Works
Lemon juice unclogs pores and brightens up the complexion. It is also an astringent and an antiseptic (6).
3. Olive Oil And Honey
You Will Need
1 tablespoon olive oil
1 teaspoon honey
1 egg yolk
What You Have To Do
Take olive oil, honey, and egg yolk in a bowl. Mix these properly.
Apply this paste on your face and let it stay for 15 minutes.
Now, wash it off with warm water.
How Often You Should Do This
Repeat this twice a week to see visible results.
Why This Works
This face mask helps to maintain the skin's elasticity, smoothness, hydration, and natural glow. Honey is a natural humectanti  XWater-attracting compounds that work by attracting water to the top skin layer to keep it hydrated and moisturized. with moisturizing and protective properties and also contains antioxidants that rejuvenate the dull skin (7). Egg yolk contains nutrients that replenish and tighten the skin, and give it a beautiful glow (8).
4. Olive Oil And Turmeric For Skin
You Will Need
1 tablespoon olive oil
1/2 teaspoon turmeric powder
2 tablespoons plain yogurt
What You Have To Do
Mix all the ingredients together and apply on the face.
Let the face pack dry for 10-15 minutes.
Rinse it off with water. You can use a gentle facial cleanser to remove the turmeric stain from the skin.
How Often You Should Do This
Apply this twice a week.
Why This Works
Turmeric powder is often used in herbal face packs to not only treat skin issues but also to impart a natural glow to the skin. Curcumin is a key component of turmeric that is responsible for its beneficial effects on the skin (9). The soothing yogurt in this face pack, conditions the skin and also lightens it with its lactic acid content (10).
5. Olive Oil And Castor Oil
You Will Need
1 teaspoon olive oil
1 teaspoon castor oil or coconut oil
Few drops of tea tree oil or lavender oil (optional)
Washcloth
Warm water
What You Have To Do
Mix all the oils together and massage the facial skin with it. Use gentle circular motions.
Keep massaging for 2-3 minutes.
Keep the oil blend on for another 10 minutes and then wipe it off with a washcloth dipped in warm water.
How Often You Should Do This
Do this 3-4 times a week.
Why This Works
Using an oil blend to massage the skin will restore the skin's natural oil production to normal levels. The skin cells will be nourished and replenished regularly making your skin soft, supple, and glowing. This remedy with olive oil also has the additional benefit of being anti-aging in action (11).
6. Olive Oil And Vinegar For Skin
You Will Need
1/2 cup olive oil
1/4 cup vinegar
1/4 cup water
A bottle (for storage)
What You Have To Do
Pour all the ingredients into the bottle and shake well.
Use a few drops of this concoction on your face. Apply in a circular motion.
Leave this on overnight.
How Often You Should Do This
Repeat this every night before going to bed.
Why This Works
While the olive oil nourishes the skin, the vinegar tones the skin and evens out the skin tone with its mild acidic nature (12).
Infographic: 3 Easy Ways To Use Olive Oil For Glowing Skin
Olive oil is one of the healthiest oils you can add to your diet, as it has many health benefits. But did you know that the oil is also very effective for the skin as it is rich in vitamins and antioxidants and is a natural moisturizer that helps treat uneven skin moisture and aging? As discussed in the article, there are different recipes for using olive oil on the skin. However, in the infographic below, we have listed the most effortless ways of using olive oil on your skin. Take a look!

Olive oil for skin is quite useful with its hydrating as well as softening properties, especially when applied topically. All of these remedies are natural and will leave you with glowing, clear skin if you apply them daily. After all, we all desire that healthy glow without having to spend a fortune on chemically altered cosmetics. So, if you're seeking ways to use olive oil for that glow, try these cost-effective options, which may be simply prepared at home. However, before utilizing it, make sure to perform a patch test. It is safe to use on the face and body if no adverse response or irritation occurs within 48 hours.
Frequently Asked Questions
Which olive oil is best for glowing skin?
Extra virgin olive oil is best for glowing skin.
Does olive oil make your skin dark?
No, applying olive oil does not darken the skin.
Which is better: coconut oil or olive oil for the skin?
There is no clear winner. Understanding what works for one individual may be disastrous for another, is critical. Both carrier oils include a wide range of chemical components that can provide skin with antioxidant and possibly anti-inflammatory qualities. The only way to truly proclaim a winner for yourself is to test it on your skin and observe how it reacts.
Key Takeaways
Olive oil is useful in treating patchy skin and oily skin.
Combining olive oil with lemon juice, honey or castor oil adds extra nourishment to the skin.
It may also help in regenerating skin cells naturally and unclog pores.
Before applying olive oil, always perform a patch test to confirm skin compatibility.