20 Best Ombre Hair Colors For Short Hair
It is all about experimentation and stunning looks with this edgy coloring technique.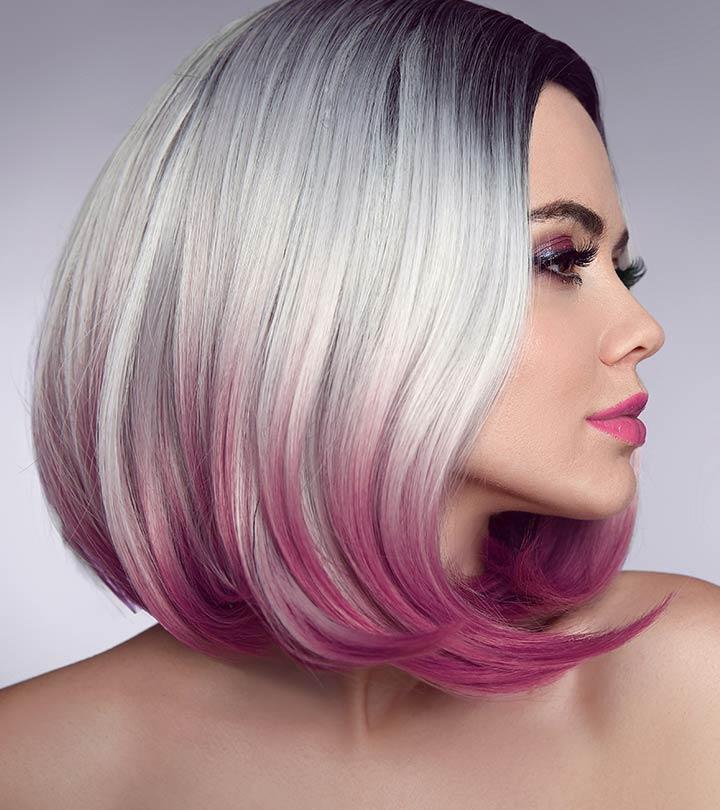 Dark at the roots, descending to light at the ends – Ombrés never go out of style, especially if you have a badass short haircut like a bob.
But if you need some inspiration to pick the right ombré hair color for short hair, you have come to the right place. The right colored ombré can accentuate your eye color and skin tone and even enhance your natural hair color and texture. You can also opt for pop shock colors like vibrant or pastel shades of pink, blue, purple, green, and red. Or you may select softer, natural shades like brown, blonde, auburn, and grey.
So swipe up and get to cherry-picking your new hair color for that fierce bob!
20 Best Ombre Hair Colors
1. Silver Ombre
Silver is one hot color! It goes well with cool-toned skin. If you have a warm undertone, add in some gold or blonde highlights. If you really want your silver ombre to pop, you can also throw in some lilac highlights.
2. Smokey Purple Ombre
Smokey purple goes well with warm-toned skin. Check out other pastel shades of purple that have a cooler tone if you have cool-toned skin. Go for dark smokey purple shadow roots on the top half of your hair and color the rest of your hair a pastel lilac shade.
3. Powder Blue Ombre
Blue hair has been around for ages. It is classy, stylish, and vibrant. This look starts out intense and becomes light towards the end. If you want powder blue hair, but it does not go with your skin tone, opt for an ombre like this one.
4. Lilac Hair
Lilac hair is all over my Insta-feed right now. It's a lovely, wild color that makes you feel free. It works best with medium and fair skin tones. A big craze right now is a lilac ombre with the roots done up in an intense lilac shade that gets lighter as you reach the ends.
5. Blonde Balayage Ombre
Balayage is a free-hand coloring technique. It makes the added color blend seamlessly into your natural hair color. This subtle blonde ombre balayage is perfect for beachy summers.
6. Gray Ombre
Steamy gray ombres are a hit this year. Gray is a mature yet chic color. It tends to stand out during fall and works with the Christmas theme too. The darker roots of this hair look help frame your face beautifully.
7. Red-Blonde Ombre
Red and gold are warm-toned hues that bring the mythical phoenix to mind. These colors add shine and volume to your locks. They also bring depth to your tresses. I love how the red blends in with the golden blonde to create this glossy ginger look that is perfect for fall.
8. Rose Ombre
Rose gold is like that popular kid at school that everyone loves! You can almost feel the warmth of this pink-gold combo emanating from the picture. Style this gorgeous ombre in some curls to add dimension to your locks.
9. Titian Ombre
Titian is a beautiful reddish-brown hair shade with an orange tint. It is often confused with auburn. Pair your titian ombre with some subtle strawberry blonde highlights. This is a warm combination that will suit people with warm undertones.
10. Gradual Blonde
If you have dark locks, your ultimate makeover would be going to the light side (like a Jedi, get it?). Instead of an immediate transition to blonde, opt for a gradual blonde ombre. It is a safe way to see how blonde hair would look on you without any dire consequences.
11. Lob Ombre
The lob is taking over the world. Actresses like Jennifer Lawrence and Emma Stone have popularized this chic hairstyle. If you have a lob, one sure way to spice it up is with a natural colored ombre. Get a chocolate brown ombre to add depth and dimension to your locks.
12. Driftwood Blend
Driftwood looks stunning. It is brown at the top and blonde as you peel away layers. A driftwood ombre will add dimension to your locks with a touch of contrast. Choose smokey shades to infuse a mysterious vibe to your look.
13. Rose Brown Ombre With A Blonde Shine
Rose brown is making brunettes all over the world go crazy. It's a stunning color inspired by the rose gold shade. Add a subtle golden touch to your rose brown ombre to make it glossy. Style it in some curls and go slay!
14. White Ombre
White hair is the latest trend in blonde hair colors. Keep an inch of your roots dark to add depth to your ombre. This white-washed blonde ombre first merges with the dark roots to look ashy but becomes stark white at the end.
15. Dirty Blonde Ombre
Light with a golden touch or deep like a mystery – dirty blonde is a versatile shade that is making women everywhere happy. A dirty blonde ombre is just what you need to spice up your locks this autumn. It is a shade that will suit cool- and warm-toned skin.
16. Deep Blue Balayage
If you have naturally black hair, try out this ombre. It's grungy and young! If your hair is dull, this a great way to liven it up. This deep blue shade looks great with the autumn and summer color palettes.
17. Cherry Ombre
There's a reason the best things in life are described as the "cherry on top." Opt for a cherry ombre to spice up your hair. This color is playful and deep. It suits fair skin, but you can find shades to suit your skin tone and undertone as well.
18. Candy Cane Ombre
Think of a color that best describes femininity. You probably thought of candy pink and pastel lavender. Try this lovely curly candy cane blend of both those colors. You will love it!
19. Turquoise Ombre
Blue is such a beautiful and calm color. It makes me wonder why the phrase "Monday blues" has such a negative connotation. This blue ombre reminds me of the waves calmly crashing against the shore.
20. Denim Blue Ombre
Denim has been around for ages and is a classic. Color experts have taken it a step further, allowing us to take this denim obsession to our hair. Isn't this denim ombre absolutely to die for?
The ombre trend made waves a few years ago and has since refused to budge from the list of the top trends. It is fascinating how ombre, which is already a unique experimental style, has been experimented with over the years to suit individual personalities. Do you know what it means? You can also play around with colors and the ombre effect to develop a version that is distinctly you. So, what are you waiting for? See a professional at the earliest to start planning for your unique ombre style.
Frequently Asked Questions
Is ombre or balayage better for short hair?
Balayage is a better choice for short hair to give depth and dimension. In addition, it is an effective alternative to ombre.
Where do you start ombre on short hair?
You can start ombre on short hair near the jawline.
Is ombre better than highlights?
Yes, ombre is a better option than traditional highlights, as it gives a more natural look and needs low maintenance. Certified trichologist Monica Dickenson says, " An ombre is a great option for someone who likes to change their hair color a couple of times a year".
Key Takeaways
Ombre hair colors never go out of style, and they look beautiful on short hair.
The right colored ombre can enhance your natural hair color and texture.
You can pick an ombre shade from silver to denim blue to style your locks.
The following two tabs change content below.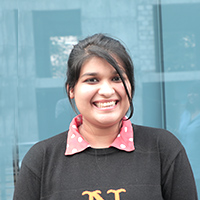 Anjali specializes in hairstyles and hair and skin care and has written over 200 articles in these domains. Her philosophy...
more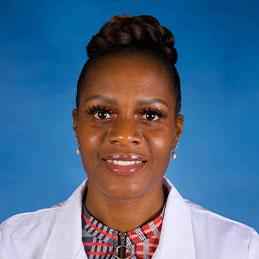 Monica Dickenson
(Certified Trichologist)
Monica Dickenson has more than 30 years of experience as a dedicated technician and business owner. She is very passionate...
more