Top 10 Orchid Tattoo Designs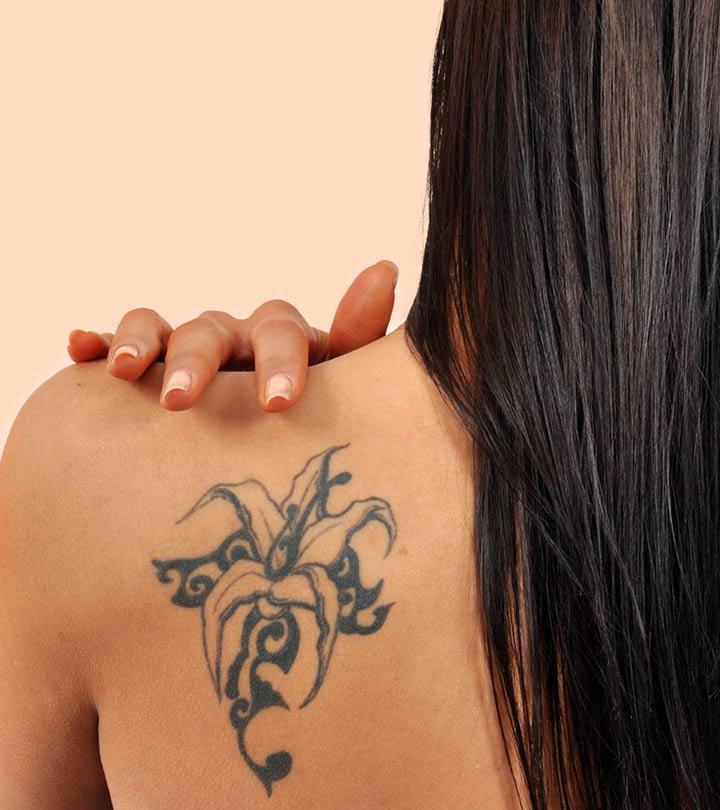 Are you planning to get inked? If yes, this article will help you to choose
a good design. Today I will talk about Top 10 Orchid Tattoo Designs.
Orchid is a unique flower and makes a great subject for tattoo designs. Orchid tattoo is mainly worn by women because orchid signifies a women's beauty. Orchid is very colorful and you can let your imagination take wings when it comes to colour. It can be inked anywhere on the body. Take a look below at some orchid tattoo designs.
Top 10 Orchid Tattoos
1. Pink Orchid on Shoulder:
If you like wearing one-shoulder dress or off-shoulder tees, and looking for a tattoo design that can enhance your beauty, try this. This orchid tattoo design is made in pink ink and the stems in black ink. The light pink and dark pink shading gives a nice texture to the whole tattoo design.
2. Pink and Green Orchid Design:
This orchid tattoo design is made from five orchids and thus its size is big. You can get this tattoo inkedon arms. This tattoo design is  made from pink and green inks. The flowers are made with light and dark pink ink which is giving the whole design an extra oomph factor. The leaves are made with green and brown inks. The whole tattoo design is looking very colorful and pretty.
[ Read: Tattoos ]
3. Black Outlined Orchid Tattoo:
If you don't want colorful tattoo but yet want something interesting and classy, this black outlined orchid tattoo is perfect for you. This design has three orchids connected with each other. The tattoo is in black ink only but looks classy and stunning. This design will look perfect on wrist or neck.
4. Colorful Orchid Tattoo:
This orchid tattoo design is very colorful and it's made from multiple tattoo inks. The colors used in this tattoo design are pink, blue, green, black and white. Some orchid flowers are colored with blue ink and some are colored with pink ink which makes the design colorful and cheerful. The outline of orchid flowers is done with black ink.
5. Unique Orchid Tattoo:
This orchid tattoo design is very unique as it contains one orchid which is bright and is made in pink tattoo ink. The other two orchid flowers are not colored and they are just shaded with maroon tattoo ink. The design is very unique and beautiful at the same time.
[ Read: Sparrow Tattoos ]
6. Orchid with anthers:
This tattoo shows two full and two half orchid flowers. The tattoo is sketched in dull brown and black ink, which makes the tattoo very classy and interesting. The anthers of the orchid flower are prominent and are outlined with black tattoo ink. This is a very detailed tattoo design.
7. Purple and Black Orchid Tattoo:
Purple is my favorite color and this tattoo design inked in purple tattoo ink. This tattoo shows three orchid flowers in purple color and the stem is in black tattoo ink. Black and purple together look great. The orchid flower has many shades of purple in it which adds to the texture.
[ Read: Footprint Tattoo Designs ]
8. Heart Shape Orchid Tattoo:
This orchid tattoo design is made in such a way that it forms a heart shape. The tattoo shows two orchid flowers on top and the stems make the "V" shape in the bottom. The flowers are colored in baby pink tattoo ink and the stem with dark green shade. The tattoo design is very cute and it is a symbol of love and purity.
9. Orchid tattoo Design on Ankle:
Tattoo's on ankle are very popular today and this ankle orchid design is perfect for those who are thinking of getting a tattoo on ankle. This tattoo design shows two orchid flowers in dark pink shade and the stem is shaded with black tattoo ink. Both the colors are bright and thus the design looks very cheerful.
[ Read: Capricorn Tattoos ]
10. Blue orchid tattoo:
This tattoo design shows single orchid flower. The orchid is made from black outline and blue shading is done on the corners of the orchid which gives texture to the design. This tattoo design is perfect for ankle or arms. The design is very simple yet very classy and elegant.
[ Read: Tattoo Designs for Wrist ]
So, here are the best orchid tattoo pictures with their descriptions. Which among these you want to ink over your skin? Share your thoughts with us.
The following two tabs change content below.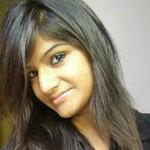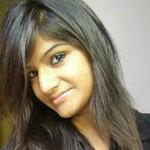 Mansi
Having great interest for writing, I always love to share my ideas with the readers. I love trying different make ups, hairstyles and would always come up with something new. I love travelling and my aim is to travel across the globe without missing a single country in my lifetime.