Top 10 Organic Food Brands Available In Market
These brands understand your personal goal of making healthy and clean diet choices.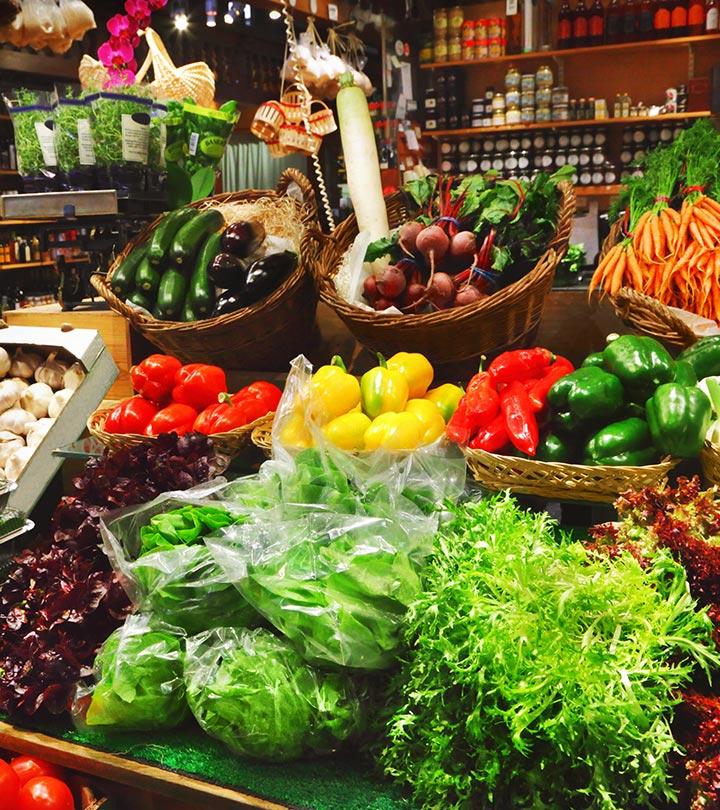 People have become more and more conscious about their lifestyle and health with time. As a result, they are now opting for natural and chemical-free organic foods brands more than ever before. This movement towards locally sourced and healthy food options has made these brands widely acceptable and famous worldwide. So, if you are planning to go back to your roots and eat healthy food, check out lists of some of the best organic food brands on the market. Keep scrolling to pick your favorites!
Have a look at the 10 best international organic food brands you should think of buying:
1. Whole Foods Market:

This amazing organic food brand is a good option for people in search of gluten free food items. It also offers the option of buying your favorite organic food items online. This brand is the tag owner of over 400 food stores across US, UK and Canada. John Mackey, the current CEO of the brand founded the Whole Foods Market on September 2, 1980.
2. Urban Organics:

Urban Organics is yet another trusted brand name in the organic food industry. It is known for supporting local farmers and local organic food producers. This brand supplies fresh and raw food items to the innovative kitchens via local support.
3. Earth's Best Organics:

This brand, now a part of the Hain Celestial Group Inc., is a baby food brand that offers freshest organic baby food items and snacks. Their mouth-watering food recipes are flavorsome and healthy feast for toddlers. Their fresh curries and soups offer natural taste. This baby food organic brand demotes the use of pesticides and artificial fertilizers. They stick to natural ways of food cultivation and recipes. DHA and ARA are two essential ingredients of their toddlers and infants special recipes.
4. Wildwood:

Wildwood is a giant brand name in the organic food industry, mainly popular due to its fresh sprouted tofus. This brand runs a chain of Wildwood restaurants that offer flavorsome organic recipes like protein-rich tofus, burgers, crumbles and much more. You must not miss out on the fantastic organic dishes served fresh by this organic food brand.


Trivia
They began as a small deli in San Francisco in 1978 and have grown into a premier company of healthy and organic food products.
5. Mary's Gone Crackers:

This is yet another organic brand that offers amazing gluten-free recipes. This brand focuses on the conscious eating agenda that insists on sticking to natural food items. It offers a splash of fresh organic whole grains those are presented as twisted fresh veg. recipes.
6. Amy's Kitchen:

This brand offers homely organic food treats to organic food lovers. This family business venture came to existence in the year 1987 and was named after the daughter of the couple (Rachel and Andy Berlin) who founded this brand. Organic Enchilada Verde and baked ziti are two special organic recipes of this organic food brand.
7. Green And Black's:

Green and Black's are the leading manufacturers and suppliers of organic chocolates worldwide. Jo Fairley and Craig Sams are the two co-founders of this amazing organic chocolate brand. The Maya Gold Chocolate is their flavorsome chocolate recipe loaded with the goodness of organic cocoa, native to Belize.


Trivia
The name was derived from a wordplay where "Green" stands for the environmental concerns of the founders, and "Black" for the high cocoa solids chocolate they wished to provide.
8. 365 Everyday Value:

As the name suggests, this organic food brand stays on its toes all the year round to serve you with some of the freshest organic food recipes. This American organic food brand is certified for safe consumption by CCOF. Whole Foods is yet another famous name of the 365 Everyday Value brand only.
9. Organic Valley:

This is an award winning organic food brand. It came into existence with the collective efforts of over 1300 families who were in search of safe and natural food items.
10. Big Tree Farms:

This is a small organic venture that is still budding in the huge organic food industry. However, this brand has already started making big news with its revolutionary food items like coconut palm sugar. It offers various tempting organic food recipes that are not found anywhere else.
Infographic: 6 Best International Organic Food Brands
With the influx of food riddled with pesticides and chemicals in the market, people are looking for healthier, more organic buying options. Brands selling organic foods are in high demand as they produce natural and chemical-free groceries. Check out the infographic below for the top 6 internationally-acclaimed brands selling organic foods.

Apart from these wholesome organic food brands, some other popular brands include Trader Joe's, Annie's, Horizon Organic, Stonyfield Organic, Cascadian Farm, Nature's Path, and many others you can check out for your daily organic food needs.
Frequently Asked Questions
What is the most popular organic food?
Fresh fruits and vegetables have been the most popular organic foods.
What is real organic food?
Food grown without synthetic chemicals and genetically modified organisms can be referred to as real organic food.
How are organic products good?
Organic products are free from pesticides, herbicides, additives, and preservatives, making them a healthier alternative to conventional products.