Top 10 Pakistani Beauty Tips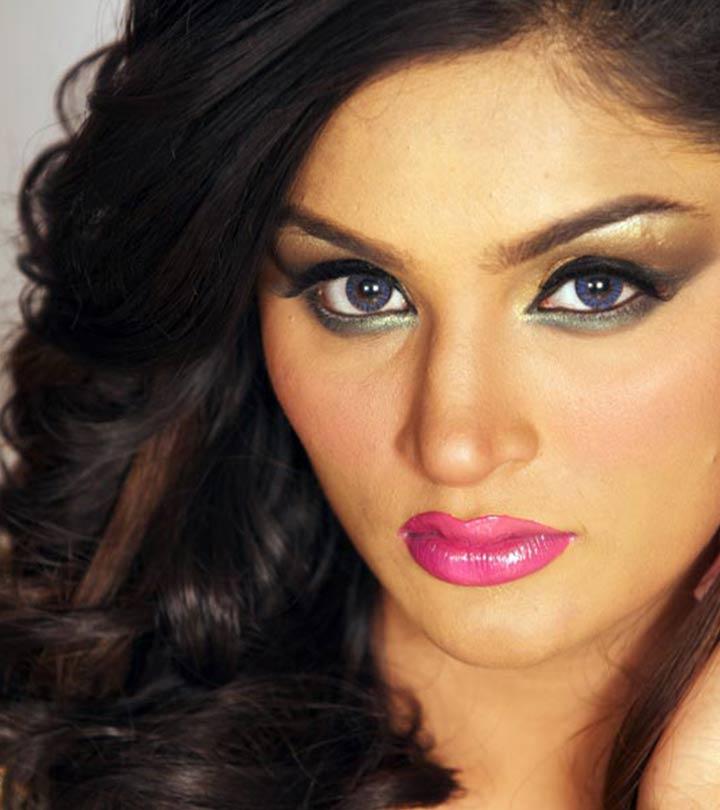 There is absolutely no doubt that Pakistani women are considered beautiful amongst all women in the world. Their sharp facial features, amazing complexion and lustrous hair are a source of envy for others who do not belong to that particular community. So, what about digging into the secrets of the mesmerizing beauty of Pakistani girls today? In this article, I've compiled a list of top 10 Pakistani beauty tips that would help you look as beautiful and gorgeous as a Pakistani woman. Give them a try.
1. Follow the Basic Three-Step Beauty Regime:
Pakistani girls are blessed with beautiful and flawless skin. The secret behind it is a daily skin care regimen that includes three steps – cleansing, exfoliating and moisturizing. Cleanse your face to wipe away the traces of grime and makeup, exfoliate to expose the fresh new layer of skin by removing the dead cell layer and moisturize to keep it hydrated. So, make it a point to follow this basic beauty regime religiously.
2. Prepare the Base before Wearing Makeup:
If you want to get a neat and classy look just like Pakistani women, devote at least 5 minutes for applying primer before the makeup session. Only the right base can keep your face oil-free and hydrated, which is essential to hold the makeup for long. Hence, apply proper base first, let it sit for 5-7 minutes and then start your actual makeup.
3. Do Not Put All Your Face Makeup On:
When it comes to makeup, Pak ladies know very well what to wear, when to wear and how to wear. They choose the right makeup depending on their skin tone, the type of event and the time of the day. Keep your foundation and concealer aside for the evening party as these might result into ugly patches or makeup melts during the daytime. Just a face powder that suits your skin tone will do.
4. Consider Skin Tone for Picking Face Powder:
Make sure that you pick the right shade of face powder for yourself. It is vital for creating a simple yet attractive look. For Pakistani girls, peach, pink, etc. are the shades for those having a fair complexion. If you possess a wheatish skin tone, go for yellow tones. In contrast, dusky beauties should stick to brick or copper tones.
5. Less is More for Blusher and Bronzer:
To get those perfectly rosy cheeks like Pak women, always follow the rule 'less is more'. Apply only a little blush on your cheeks and balance it with lighter spreads on the chin and the temples. However, stay away from using shades of pink or peach if you have a wheatish skin tone. The shades of brown or honey bare will be the best pick for you.
6. Use Bronzer Carefully to Contour Your Face:
Usually, most of the Pakistani girls have a fair or wheatish complexion and they enhance their cheek bones with the help of bronzers. But avoiding bronzer is a good idea for dusky beauties. If you have a wide forehead, apply an illuminating bronzer just by the side of your hairline and blend properly. It will give an illusion of shadow at that part of your face and help your forehead look smaller.
7. Shape Your Nose with a Bronzer:
Not all of us have well-shaped and perfectly aligned noses like Pakistani women. But you can definitely make it up by using a bronzer. If you want to get a soft look by accentuating your long and prominent nose, run your bronzing brush along the sides of your nose to form straight subtle lines. You can also make the tip of your nose look sharper or a bit blunt by downward or upward swipes of bronzer.
8. Highlight Eye Bones to Pop Your Eyes:
Eyes are one of the most vital parts of Pakistani beauties and they make them even more dramatic by using perfect makeup products. In order to get your eyes brighten up in the same ways, you have to draw attention to your eyes first. For a night time event, a blend of gold and silver will be great, while a simple shiny white is ideal for the daytime makeup.
9. Select Eye Liners and Shadows Wisely:
Eye liner is a must for Pak girls and they mostly love to use the shade of universal black in night. For day time, brown or other similar shades are their favourite. Those having big and beautiful eyes can draw thick lines along their eye borders, while small-eyed women should stick to thin and precise lines. You should keep two paired eye shadows for every dress. Apply the darker ones along your eye lines while the lighter ones should be applied on the lids.
10. Look Gorgeous with Bold Lip Colours:
Bright and bold lip colours go extremely well with the beautiful lips and brilliant complexion of Pakistani girls. Deep red, orange, coffee, brown, etc. are some of the popular shades that you can try out for the similar sexy looks. Do not forget to line your lips with a matching shade of lip liner.
So, are you ready for your Pakistani avatar? Do share your experience with us.
The following two tabs change content below.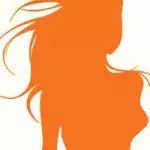 Latest posts by Nilankeeta Roy Chowdhury (see all)