How To Pamper Your Hair With A Hot Oil Massage To Prevent Hair Loss
You cried you pleaded, you begged your mum not to oil your hair because of how icky and sticky it made you feel. Besides which, you hated how nerdy it made you look. What you didn't know was how oiling your hair can protect your mane from a polluted and harsh environment. But, ignoring the wisdom of centuries, most of us put away those bottles of oil and left our hair vulnerable to a host of problems. But, enough is enough! It's time you picked up those oils again and pampered yourself to a hot oil hair massage that not only relaxes you but also does wonders for the health of your hair! And what exactly are those "wonders" that I'm talking about? Just keep reading to find out…
Why You Should Apply Hot Oil To Your Hair
Everyone can benefit from applying hot oil to their hair, no matter their hair type. However, there are a few hair types that can certainly benefit more from it than others. Women with straight hair can oil their hair just once in one or two weeks as the texture of their hair allows the natural oils from their scalp to distribute evenly down the length of their hair. Curly-haired and kinky haired ladies are not as lucky. This is because the kinks and curls in their hair act as obstacles and prevent the natural oil from their scalp from traveling down the length of their hair. Therefore, ladies with this hair type can add and retain moisture in their hair with the help of a hot oil hair treatment twice or thrice a week. After all, conditioned hair is healthy hair and healthy hair does not break or fall easily.
What Are The Benefits Of Hot Oil Hair Massage Treatment?
There's a reason why the traditional hot oil hair massage treatment has withstood the test of time. Actually, there are many reasons. Incorporating hot oil massages into your regular hair care routine can benefit your hair in a ton of ways and make it healthier than ever before. Here are a few major ways in which it works magic on your hair.
Hair growth: How to use this hot oil treatment for hair growth. Massaging your scalp with hot oil stimulates blood circulation in that area, which leads to a better distribution of nutrients to your hair follicles. This nourishment and strengthening of hair follicles lead to faster hair growth.
Nourishes hair tissues: Hot oil penetrates the skin of your scalp the way shampoo and conditioner never can. Thus, it gets absorbed deep into your skin and nourishes your hair follicles and tissues from within.
Prevents dandruff: Dandruff is often found in people who have dry skin on their scalp, which causes dead skin cells to flake off in clumps. Oiling your hair can stimulate the sebaceous glands on your scalp to produce more natural oil and, thus, treat dandruff.
Protects from sun damage: Applying hot oil to your hair forms a protective sheath over it that blocks the harmful UV rays from damaging your hair.
Reduces frizz: Hot oil treatment moisturizes your hair from within, which helps reduce flyaways and frizz.
Adds shine: Treating your hair to a hot oil massage on a regular basis prevents dryness and split ends, which ultimately leads to shinier and more lustrous hair. The benefits of hot oil treatment for curly hair are really surprising.
[ Read: 15 Best Hair Growth Oils To Buy ]
Well, I'm sure the prospect of reaping all these benefits from a hot oil hair massage treatment has piqued your interest just a little bit. You can prepare hot oil by yourself and massage your hair and scalp quite easily at home. Here's what you need to do…
How To Do A Hot Oil Treatment For Hair At Home
Prepping your oil and homemade hot oil treatment for hair is actually much simpler than you may have been led to believe. You are bound to find all the equipment you need at home and the whole process takes less than half an hour. So, let me break it down for you step-by-step!
How To Prepare Hot Oil For Hair
What You Need
Oil of your choice
Glass bowl
Saucepan (make sure it is bigger than the glass bowl)
Water
Stove
What To Do
Pour a few tablespoons of oil into the glass bowl. You can put as much or as little oil as you want, depending on the length and thickness of your hair.
Fill the saucepan halfway up with water and place it on the stove.
Place the glass bowl inside the saucepan and let the heat from the boiling water warm up the oil.
Dip your finger into the oil to check if it has heated up to your desired temperature before taking it off the stove.
How To Massage Your Hair Properly With Hot Oil
What You Need
Towel
Hairbrush/wide toothed comb
Shower cap
Shampoo
Conditioner
What To Do
Remove all the knots and tangles from your hair with a hairbrush or a wide toothed comb.
Drape a towel around your shoulders to protect your clothes from oil stains.
Dip your fingers into the hot oil and rub them together to spread the oil evenly.
Start massaging your scalp with your fingers in a gentle circular motion for 5-10 minutes.
Once you have applied oil all over your scalp, you can apply the remaining bit all over your hair.
Tie your hair up in a bun and put on a shower cap.
Let the oil sit in your hair for an hour. You can also leave it overnight.
Wash it off with a gentle shampoo and condition your hair. You may need to use warm water to wash the oil off thoroughly.
So now that you know how to do a hot oil treatment, let's jump into the best oils that you can use to nourish your hair…
[ DIY Hair Oils For Different Hair Problems ]
What Is The Best Oil For Your Hair?
Mention the words 'hot oil hair massage' to anyone and the first (perhaps, even the only) oil that comes to their mind is coconut oil. But nature, in all its bounty, offers a ton of other oils that you can use to nourish and revitalize your tresses. So, let's take a look at a few of them.
1. Hot Coconut Oil Hair Treatment
You know it, I know it, everyone knows it – coconut oil offers an insane number of benefits to your hair. But perhaps the biggest benefit it offers is treating hair loss. It manages to do so due to its ability to penetrate hair shafts easily. The fatty acids found in coconut oil also make it a potent treatment for dandruff and lice. The highlight of this over-achieving oil though would have to be its conditioning and moisture retention properties that help treat split ends and prevent hair damage and leave your hair feeling soft and shiny. That's what makes it the best hot oil treatment for dry hair.
2. Almond Oil
If you're on the lookout for a light and aromatic hair oil, then almond oil is the one for you. Besides adding shine and improving the texture of your hair, the magnesium content of almond oil also works wonders at preventing hair fall. It also contains vitamin E and fatty acids that moisturize your hair and help get rid of split ends. Moreover, if you are someone who is regularly plagued by scalp inflammation, a hot almond oil treatment can soothe it effectively.
3. Hot Olive Oil Hair Treatment
Some of you may find the smell of olive oil a bit funky but trust me when I say your hair will thank you for using it in your hot oil treatment (i.e. if your hair was a sentient being). Olive oil is full of antioxidants and vitamin E that protect your hair from signs of aging like thinning and greying. It also fights scalp infections to keep dandruff at bay. But, most importantly, olive oil is intensely moisturizing and leaves your hair feeling extremely soft, making it a great choice of hot oil treatment for dry and damaged hair.
 4. Castor Oil
Castor oil has long been hailed for making hair thicker and longer. And it's been proven to do so with the help of its omega-9 fatty acids content. But a major reason why it makes for a great hot oil treatment for damaged hair is the fact that it not only treats split ends and dandruff but also conditions your hair and keeps scalp infections at bay.
5. Jojoba Oil
Clogged hair follicles can lead to immense hair loss. And the perfect oil to solve this problem would have to be jojoba oil. A hot jojoba oil treatment can cleanse your scalp and unclog your hair follicles. So, this is the best hot oil treatment for hair growth. It can also condition your hair, reduce frizz, and control sebum excretion to prevent your scalp from getting oily.
[ Read: 10 Best Hair Oils For Dry Hair ]
6. Avocado Oil
Now avocado oil may sound like a strange and unconventional choice for applying to your hair because not many people know of its many benefits. Avocado oil is a storehouse of fatty acids, amino acids, and vitamins A, D, E, and B6. These amazing nutrients work excellently to stimulate hair growth, moisturize your scalp, and reduce split ends. All in all, it leaves your hair feeling super healthy, soft, and shiny!
7. Argan Oil
Argan oil (also known as Moroccan oil) seems to be all the rage right now and there's a good reason for it too. This amazing oil is packed with omega-9 and omega-3 fatty acids and vitamin E that make it perfect for conditioning your hair and keeping frizz under control. It also strengthens your hair by repairing damaged hair shafts and reducing split ends. Use it in a hot oil treatment to get super shiny hair.
As you can see, you can ditch the traditional coconut oil sometimes and try out a range of different oils until you find the one that suits your hair's needs perfectly. But before you proceed with your hot oil treatment, here are a few things that you need to keep in mind!
[ Read: 10 Best Anti-Dandruff Hair Oils ]
Tips To Keep In Mind
Hot oil treatments work best when your hair and scalp are clean. So, it's best you wash your hair a day before you oil it.
Always try to get virgin and organic oils for your hot oil treatments as the chemicals in processed oils can damage your hair.
Indulge in a hot oil treatment at least once a week to deep condition your hair.
Always do a patch test with the oil on the inside of your forearm before applying it in on your head to make sure you are not allergic to it.
So, ladies, you don't need to rush to a spa or your mother anymore to indulge in a hot oil treatment! Do it yourself in the comfort of your home and comment below to let us know how it went!
Expert's Answers for Readers Questions
Is hot oil treatment on wet or dry hair?
It must be done on only dry hair.
Do you need to wash your hair before a hot oil treatment?
It's best to wash your hair a day before a hot oil treatment to ensure your scalp and hair are clean.
Do you need to wash your hair after a hot oil treatment?
Though you can leave the oil in overnight, it's best to wash your hair before you head outdoors. This is because the oil can make dust and dirt cling to your hair.
How often should you do a hot oil treatment on your hair?
You can do a hot oil treatment on your hair once a week.
How long should you keep in hot oil treatment?
You can keep the hot oil in for anywhere between 30 minutes to overnight.
Recommended Articles:
The following two tabs change content below.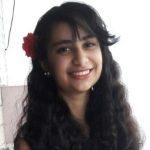 Latest posts by Arshiya Syeda (see all)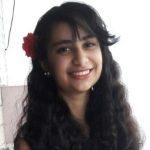 Arshiya Syeda
Arshiya Syeda is an editor and certified counselor. Ever the lover of the written word, she served on the editorial boards of her school and college newsletters. Writing articles on hairstyles, hair care, and nutrition helped her combine her love for reading, writing, and research. As an associate editor, she helps her team members deliver polished and meticulously researched content. Fluent in English, Urdu, and Hindi, Arshiya now aims to become a multilinguist by learning German and teaching herself American Sign Language (ASL).