Paneer: Nutrition, Recipes, Health Benefits, & Side Effects Paneer is an Indian cheese used in a wide variety of Indian dishes. It is unsalted, has a mild taste, and is a good source of protein, especially for vegetarians. Paneer is a versatile ingredient and can be eaten cooked and raw, and it is a perfect addition to a weight loss diet plan. Keep reading to learn more about paneer nutrition, health benefits, risks, and how to include it in your diet.
What Is Paneer?
Paneer is a form of fresh and nonaged white cheese obtained by coagulating curdled milk. It is made from fresh buffalo or cow's milk. Paneer is also known as Indian cottage cheese. It has a mild acidic and milky flavor and a soft, spongy texture. Buffalo milk paneer has a greenish tinge, while cow milk paneer appears slightly yellowish.
Unlike other aged cheese, paneer does not melt upon heating or cooking. It is because curdling change the milk proteins and bind them tightly. That is why paneer holds its shape and is suitable for stir-fries and grills.
The history of paneer can be traced back to ancient Persian and Afghan travelers, who introduced it to the Indian subcontinent. The nomadic tribes of South West Asia first developed a unique cheese-making method with acid and heat, similar to modern-day paneer (1).
Paneer contains all the goodness of milk. However, it loses a little bit of soluble whey protein, lactose, and minerals. Check out the nutritional information of paneer below.
Paneer Nutrition Profile
A hundred grams of whole milk paneer contains (2):
| | |
| --- | --- |
| Calories | 321 kcal |
| Protein | 21.43 g |
| Total lipid (fat) | 25 g |
| Carbohydrate (by difference) | 3.57 g |
| Sugars (total, including NLEA) | 3.57 g |
| Calcium | 714 mg |
| Sodium | 18 mg |
| Vitamin A | 714 IU |
| Saturated fatty acids (Total) | 16.07 g |
| Cholesterol | 89 mg |
Freshly prepared paneer is an excellent source of all these nutrients. Consuming paneer can benefit your health in numerous ways.
Health Benefits Of Paneer
1. Prevents Bone And Teeth Diseases
Paneer contains a high amount of calcium, which is crucial for maintaining teeth and bones. Consuming paneer can strengthen the bones and prevent tooth decay (3).
2. May Boost Immune Health
Paneer is rich in vitamin A, an antioxidant that plays a vital role in boosting our immune health. Vitamin A reduces antibody reactions in the body and may protect against influenza and respiratory tract infection (3), (4).
3. May Prevent Pregnancy Complications
Lack of dietary calcium often leads to pregnancy complications and affects the fetus. Paneer is rich in calcium, a mineral that may reduce the risk of preeclampsia, a potentially dangerous (can be fatal) pregnancy complication and premature birth, and improve maternal and infant bone health (5). While you may take calcium supplements, you can also consume paneer to meet the daily recommended supply of calcium.
Apart from these benefits, consuming paneer may (3):
 Reduce the risk of cardiovascular diseases
 Improve digestion
 Reduce muscle cramps
 Strengthen the hair
 Keep the skin wrinkle-free
 Reduce the risk of asthma
 Help in weight management
 Prevent protein deficiency
 Reduce the risk of prostate cancer
 Prevent stone formation in the gall bladder and urinary system
Unlike any other variety of aged cheese, paneer does not require rennet and live cultures. It takes not more than an hour to prepare fresh paneer. Here is how to do that.
How To Prepare Paneer At Home
You Will Need
 500 mL full-fat milk
 1 tablespoon of vinegar or citric acid or half a lemon
 A cheesecloth
Method
 Boil the milk and then turn off the heat and let it sit for 5-10 minutes.
 Add the acidic medium (whichever you are using) to the milk and stir for a minute.
 Once the milk curdles and separates from the whey, it is ready.
 Place the cheesecloth in a colander and drain the paneer.
 Pour cold water into the paneer immediately to remove the acidic taste.
 Tie a knot in the cheesecloth and squeeze the excess water from the paneer.
 Hang the cheesecloth for at least 30 minutes to drain all moisture and whey from the paneer.
 Alternatively, put the paneer (with the cheesecloth tied around it) on a flat surface and place a heavy object on top. Leave it for 30 minutes to drain all water.
 Remove the cloth, slice the paneer, and enjoy!
Always use full-fat, non-homogenized milk to prepare paneer. Avoid skimmed and low-fat milk as the paneer may not set well. You can enjoy paneer raw or cooked. Here are a few recipes to try.
How To Use Paneer In Your Diet: Popular Recipes To Try
1. Paneer Bhurji (Scrambled Paneer)
You Will Need
 200 g paneer (crumbled)
 1 teaspoon of cumin seeds
 1-2 tablespoons of oil (or ghee)
 ½ tablespoon of ginger-garlic paste
 ½ teaspoon of chili powder
 ½ teaspoon of coriander powder
 ½ teaspoon of turmeric powder
 ½ teaspoon of garam masala
 1 onion (chopped)
 ½ tomato (chopped)
 Salt to taste
 1 tablespoon of fresh coriander leaves or sawtooth herb (finely chopped)
Method
 Heat oil (or ghee), add the cumin seeds, and let them crackle.
 Add the onion and sauté on medium-low heat until they turn translucent.
 Add the ginger-garlic paste and fry until the raw smell goes away.
 Add chopped tomatoes and fry for two minutes. Add all the spices and salt and mix well on medium-low flame.
 Cover the lid and cook until you see oil releasing from the sides of the mixture.
 Add the crumbled paneer and salt (if required) and mix for a minute.
 Turn off the heat. Do not cook for long.
 Mix the coriander leaves or sawtooth herbs with the bhurji and serve hot.
2. Paneer Tikka
You Will Need
 1 cup of curd (or Greek yogurt)
 1 teaspoon of turmeric
 2 teaspoons of chili powder
 1 teaspoon of coriander powder
 ½ teaspoon of cumin powder
 1 teaspoon of garam masala
 1 teaspoon of dry fenugreek leaves (crushed)
 1 teaspoon of chaat masala (optional)
 2 teaspoons of ginger-garlic paste
 ½ teaspoon of carom seeds
 4 teaspoons of gram flour
 2 tablespoons of lemon juice
 6 tablespoons of oil
 1 onion (cubed, petals separated)
 100 g capsicum (red, green, and yellow, cut in cubes)
 10 cubes of paneer
 Salt to taste
Method
 Mix the yogurt, all spices, and salt. This is the marinade.
 Add the vegetables, paneer cubes, and oil to the marinade and combine. Ensure they are coated well.
 Cover the mix and let it marinate in the refrigerator for 30 minutes.
 Skewer the vegetables and paneer cubes.
 Cook the tikkas on a barbecue grill for 15 minutes (flip in between). You can cook them in the oven for 15 minutes at 230°.
You can try these recipes to include paneer in your diet plan. Paneer is a versatile ingredient, and you can cook it any way you want or use it as a replacement for tofu in your recipes. You can stock paneer up for days if stored correctly. Here is how to do it.
How To Store Paneer
Paneer is best consumed fresh. However, it is not always possible to make it at home. Here is how you must buy paneer or store it safely to retain its freshness:
 Always buy paneer that comes in an airtight packet. Check the expiry date and store as instructed in the package.
 Refrigerate homemade paneer in an airtight container. Before putting it in the box, you can wrap the paneer in a damp muslin cloth (or cheesecloth).
 If you do not have muslin cloth, put the paneer in a water-filled bowl, cover the lid, and refrigerate.
Try to consume the paneer within a week or two. Paneer is definitely a tasty and healthy inclusion to your everyday platter. However, it may not be the right choice for all as it has certain side effects.
Possible Side Effects Of Paneer
If you are allergic to milk or lactose intolerant, consuming paneer may cause troubles, like:
 Stomach pain
 Bloating
 Constipation
 Diarrhea
 Nausea
 Vomiting
Even if you have a weak digestive system, consuming paneer may cause these symptoms. Moreover, paneer contains casein, one of the two milk proteins (the other one is whey, which is separated from paneer). People can be allergic to casein, and consuming paneer may cause similar side effects along with respiratory issues, itching, and skin dryness (6).
Paneer is known for its unique taste and the benefits it offers. Paneer's nutrition profile is gaining the attention because of the numerous beneficial nutrients in it. When added to your regular diet, paneer can prevent bone and tooth diseases as it is rich in calcium. In addition, it boosts immune health as it is rich in vitamin A, and it prevents pregnancy complications as it is loaded with calcium. However, if you have lactose intolerance, paneer consumption should be avoided as it may negatively affect your health.
Frequently Asked Questions
Is paneer junk food?
No, paneer is not junk food. It is a highly nutritious food that contains essential nutrients like protein, sodium, and vitamin A (2).
Can we eat paneer on an empty stomach?
Yes, you can consume paneer on an empty stomach since it is light and easy to digest.
Is paneer good to eat at night?
Yes, studies suggest that consuming protein at night may improve metabolism (7).
Is paneer good for vitamin D?
Yes, paneer is a rich source of vitamin D which promotes healthy bones and reduces the risk of osteomalacia (8), (9).
Does paneer have iron?
No, paneer does not have iron. However, paneer is a low-fat ingredient rich in calcium and sodium that are beneficial for various bodily functions (2).
Key Takeaways
Paneer, or Indian cottage cheese, is a fresh cheese made by coagulating curdled milk.
This cheese can be consumed raw or cooked and is a great source of protein for vegetarians.
As a good source of nutrients, it is beneficial for bones, teeth, and the immune system.
Sources
Articles on StyleCraze are backed by verified information from peer-reviewed and academic research papers, reputed organizations, research institutions, and medical associations to ensure accuracy and relevance. Read our editorial policy to learn more.
Recommended Articles
The following two tabs change content below.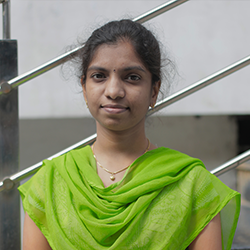 Sindhu Koganti is a health and wellness writer with over 5 years of experience. She has a bachelor's degree in...
more