Parineeti Chopra's Weight Loss Secret Revealed!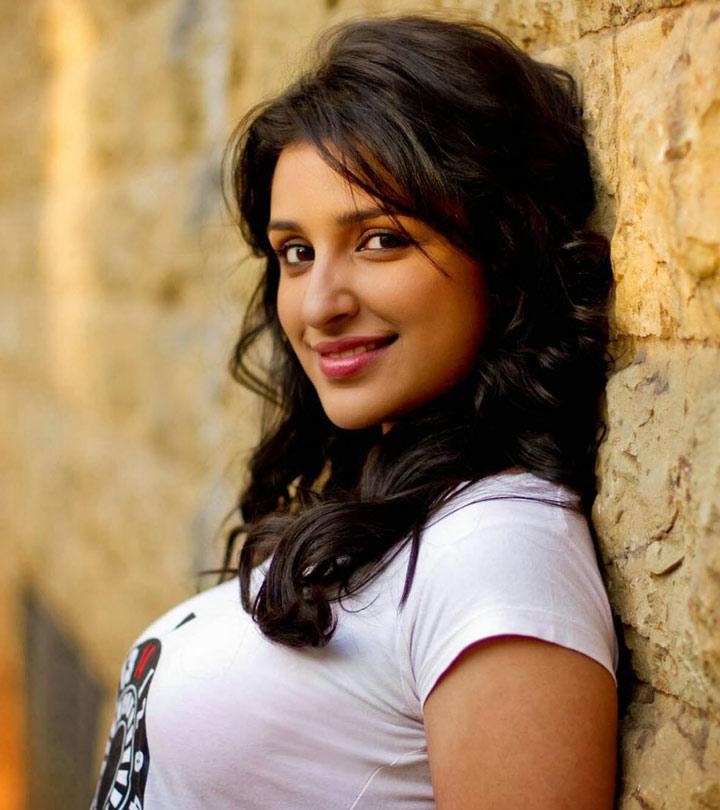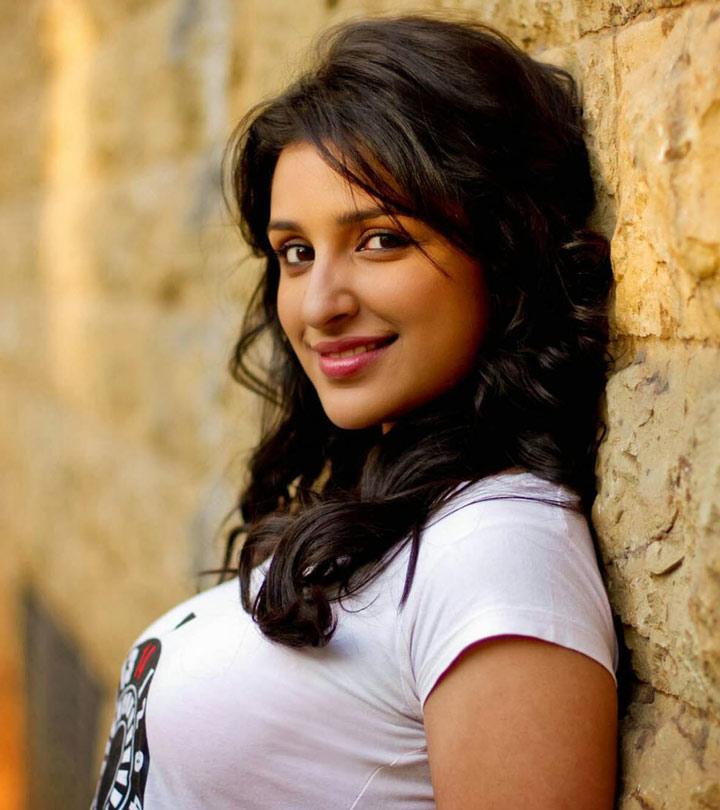 Parineeti Chopra, the chirpy and bubbly Bollywood actress, not only has commendable acting skills but also has a triple honors degree from Manchester Business School. She has been ruling the film industry since her debut. But this time, she upped the game by dropping from size 38 to 30! She shocked the world by making her appearance in her stunning new avatar in the 2015 IIFA Awards. And from then on, everybody wants to know this bindaas girl's weight loss secret. Especially since she is a known foodie and hates working out. Like many of us, she also has a body type that puts on weight quickly and has to work hard to get rid of the extra flab. So, if you are also looking for a way to lose weight, read on to know about Parineeti's weight loss secrets. This foodie and pizza lover became a head turner and inspiration for many.
When Did Parineeti Chopra Decide To Lose Weight?
Though Parineeti proved her acting capabilities right in her first movie, her chubby appearance soon became the talk of Tinseltown and media. But that did not affect her until she realized that she had limited options when it came to wearing fashionable clothes or looking as stunning as some of her contemporaries. In an interview, she admits that she had always been overweight and after starting to act in movies, she barely got time to workout. But once she had some time for herself, she wanted to look and feel her best. She stated that in the visual medium, an actor's appearance is as important as his or her acting skills. She was not comfortable being voluptuous like Vidya Balan or Huma Qureshi. So, she decided to lose the flab to look hotter and to be able to wear anything that she wanted.
 [ Read: Sonakshi Sinha Weight Loss Secrets ]
Parineeti Chopra's Weight Loss Diet Plan
Parineeti was on a strict diet plan for six months. This diet plan restricted her from eating sugary, high-carb, and high-fat foods. She admits that during her weight loss period, she stopped eating after 8 pm in the night, ate healthy, and limited portions. She started out by gradually changing her lifestyle. For the first two weeks, she ate light meals before moving on to a more stricter diet plan. But, she did not stop herself from eating a small piece of cake if she craved for it. She also made sure that she burned the extra calories by working out the next day. For those who want to know exactly what she ate, here is Parineeti's sample weight loss plan.
| | |
| --- | --- |
| Early Morning | 1 cup warm water with lime juice |
| Breakfast | 2 boiled egg whites + 1 brown bread + 1 cup fat-free milk |
| Lunch | Brown rice + roti + daal + veggies |
| Post-Lunch | Fat-free yogurt or green tea |
| Dinner | Veggies + Fat-free milk + low fat foods and sometimes chocolate shake |
This easy diet plan was her stepping stone but what accelerated her weight loss was her exercise routine. Scroll down to the next section to find out what her workout routine was like.
Parineeti Chopra's Workout Plan
She hated working out but exercise became her best friend when she set out to achieve her weight loss goal. In an interview, Parineeti said that she finds it boring to workout in the gym. Therefore, her workout routine revolved around running on the treadmill, horse riding, swimming or practicing a form of martial arts from Kerala known as Kalaripayattu. She also started taking dance classes, which not only helped her in improving her dancing skills but also in losing weight. Since her weight loss required a lot of focus and strength of mind, she incorporated meditation in her daily routine to keep her mind healthy as well.
 [ Read: Tamannaah Weight Loss ]
Here is a sample exercise plan that will help you shed the fat.
Neck rotation – 1 set of 10 reps (clockwise and anti-clockwise)
Shoulder rotation – 1 set of 10 reps (clockwise and anti-clockwise)
Arm circles – 1 set of 10 reps (clockwise and anti-clockwise)
Wrist rotation – 1 set of 10 reps (clockwise and anti-clockwise)
Spot jogging – 5 minutes
Side lunges – 2 sets of 10 reps (right and left)
Ankle rotation – 1 set of 10 reps (clockwise and anti-clockwise)
Standing side crunches 0 1 set of 10 reps  (right and left)
Jumping jacks – 3 sets of 10 reps
Burpees – 2 set of 10 reps
Forward lunges – 1 set of 10 reps
Explosive forward lunges – 1 set of 10 reps
Full squat – 1 set of 10 reps
Crunches – 1 set of 10 reps
Tricep dips – 1 set of 5 reps
Pushups – 2 sets of 5 reps
Plank – 2 sets of 20 – 30 seconds plank
Stretch
Proper diet and exercise do show results, but you also have to train your mind to stay focused. That said, even the best of us slip off the wagon sometimes. But you have to get right back to your healthy schedule. Here is what Parineeti did to achieve her goals.
1. Prep Your Mind
Don't do it just because everybody is doing it! Your weight loss goals should not be decided by someone else. When you are ready to lose weight, tell yourself why you want to do it. That way you will train your mind to follow a healthy lifestyle in order to achieve your weight loss goals. If you are not prepared, you will lose focus and maintain the same weight or maybe even gain a few pounds.
2. Set Your Goals
If you are serious about losing weight, write your goal down and give yourself a deadline. Say, you want to lose 1-2 kilos per month and want to lose 10 kgs over a period of 6 months. When you write your goals down with actual numbers, you will be compelled to work towards it. Also, set realistic goals depending on your current weight, medical history, and ideal weight. If you write down that you want to lose 15 kgs in 2 months, it would either scare you or disappoint you and push you right back into eating unhealthy. Also, losing so much weight so quickly is unhealthy.
3. Take Action
Now that you know what your weight loss goal is, it is time to take some action. Get yourself enrolled in a gym. If you don't like to hit the gym, start playing a sport or go to a dance class. You can also buy gym equipment to workout at home. Buy a yoga mat to practice yoga. Search for exercise/yoga videos on YouTube to help you start exercising at home. Start by exercising 3 hours a week and then increase it to 5 hours per day. To follow a healthy diet plan, start buying veggies, lean protein, and healthy fats. Toss the potato wafers, processed foods, high sodium foods, and sugary treats into the trash. Or, give them away to those in need. Give your kitchen a makeover!
4. Build Social Support
Once you start working out and eating healthy, there will be some people who will discourage you from continuing your healthy lifestyle. It is normal, don't hate them for that. Just start meeting new people who follow a healthy lifestyle. They will keep your spirits up and encourage you to maintain a good relationship with your new found lifestyle. You should also talk to your friends or family members about how serious you are and how important it is for you to lose weight.
5. Stay Focused
Staying committed and focused is the key to losing weight. And the easiest way of being on track is to have a cheat day. Once every week, eat 500 calories more than what you would eat on other days. You can have your favorite dessert, fast food or potato wafers. Just do not overdo it. Also, burn the extra calories the next day by working out. This way, you will not have the sudden urge to gorge on unhealthy foods too often. Lastly, if you lose focus in between, get back on track gradually. You should also take a picture of yourself every 2 weeks to see the progress. This will help you keep a track on your progress and keep you focused.
Parineeti Chopra Before And After Pics
Useful Tips
Parineeti had a slow metabolism, which made her gain weight quickly. Do the following if you also have a slow metabolism.
Soak 2 teaspoons of fenugreek seeds overnight and drink the water in the morning.
Include dietary fiber in your diet, such as oats, spinach, broccoli, ginger, carrot, collard greens, fenugreek greens, radish greens, multigrain flour, multigrain biscuit, and fruits with the peel.
Avoid condiments such as ketchup, barbecue sauce, chili sauce, mayonnaise, and sweet chili sauce.
Include healthy fats such as almond, fish oil, fish, avocado, walnut, pecan nut, macadamia nut, olive oil, rice bran oil, and clarified butter (ghee).
Drink at least 3 liters of water every day. If you workout, you would probably need to drink more water.
How Did Parineeti Feel After Losing Weight?
After losing the extra weight, Parineeti was ecstatic. She had never felt so fit her entire life! She said that she feels good that she has lost so much weight and has become so active. She silenced all her body shamers. Now, everyone is compelled to respect her determination and her go-getter attitude. Moreover, she accomplished what she set out to do – looking fabulous in whatever she wears!
Caution
What worked for Parineeti may not work for you. That's because we all have different bodies and needs. Also, Parineeti was under the constant supervision of trained professionals, which made her weight loss a little rapid. However, it was ensured that she does not do something that would harm her health. If you want to lose weight, first take your dietitian's advice. Follow the diet that is planned for you specifically keeping your body needs in mind. Also, do not depend on fad diets. You have to balance between healthy eating and working out to lose weight. This will also help you change your lifestyle.
So ladies, only daydreaming about a perfect body will get you nowhere. You have to get up and get going because that's what winners do. Change your lifestyle, become fit, and stun everyone like Parineeti did. Take baby steps, but start today!
The following two tabs change content below.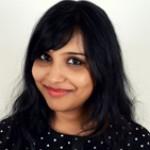 Latest posts by Charushila Biswas (see all)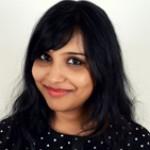 Charushila Biswas
Charushila Biswas is a Senior Content Writer and an ISSA Certified Fitness Nutritionist. She is an alumni of VIT University, Vellore and has worked on transgenic wheat as a part of her Masters dissertation from NRCPB (IARI), New Delhi. After completing her Masters, she developed a passion for nutrition and fitness, which are closely related to human psychology. And that prompted her to author a review article in 2015. She has written over 200 articles on Fitness and Nutrition. In her leisure time, Charushila loves to cook and enjoys mobile photography.