Partial Highlights Vs. Full Highlights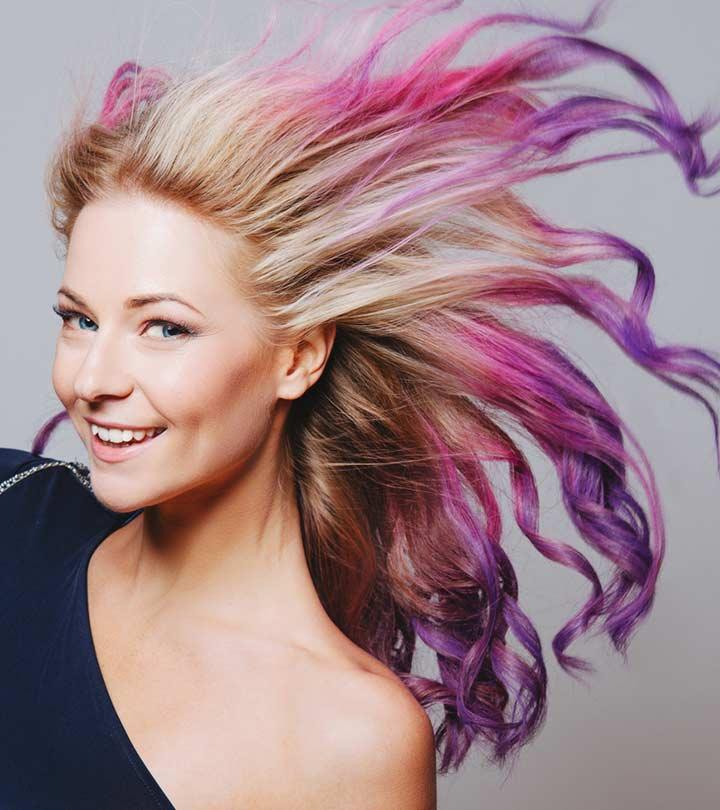 When it comes to highlights, do we really know all there is to know about them? In the battle of full highlights vs. partial highlights, who wins?
Let's start with the basics – what are full and partial highlights?
Partial Highlights
Partial highlights are used only on a part of your hair, ideally on the top of your hair (the Mohawk area) or the top and sides of your hair. Partial Highlights are also put on just the tips of your hair. Partial highlights are used to brighten your natural hair color or frame your face to accentuate your facial features. They are used to lighten hair or bring your natural hair color into focus.
Full Highlights
Full highlights are when you want your entire hair highlighted, all over the front, back and sides of your hair. If you want that natural sun swept "I just came from the Bahamas" look, then full highlights are the way to go.
The easiest way to tell the difference between partial and full highlights is – with partial highlights, the base of your hair is untouched.
Balayage And Foils
There is a lot of misconception about what a balayage is. Most women think that a balayage is a type of highlight. It's not! It is a hair coloring technique. If you want a natural sun swept look, then you need the balayage technique. Balayage is a coloring technique that uses sweeps of hair color that are applied from the midsection of your hair to the tips.
Foils, on the other hand, are done from the root to the tips. If you're looking for evenly distributed streaks of color, then foiling is the way to go. Foils are for significant color changes like making your hair a few shades darker or lighter than it naturally is. A balayage requires less maintenance while foils are more upkeep.
Full Balayage vs Partial Balayage
A full balayage is done on your hair thoroughly. A partial balayage gets done on the top layer of your hair, so the base is still your natural hair.
Hair Maintenance
Once you color your hair, to have good hair, you need to maintain it.
Keep it clean. Wash your hair regularly.
Use conditioner regularly.
Don't use too many chemical products on your hair.
If you're not sure about getting a full or a partial highlight, talk to your stylist.
Remember to oil your hair every 2-3 days. For best results, heat the oil a bit and massage while applying the oil.
Whether partial or full, highlights are meant to be shown off. Here are five styles (each) of partial and full highlights to flaunt those babies.
Five Hairstyles For Partial Highlights
Mohawk Or Puffy Highlights
A mohawk is a great way to show off those partial highlights. Most partial highlights are done at the top of the hair, which is the mohawk region, so you either try a mohawk or a puffy hairdo. Nothing can ever go wrong with a mohawk. 
Flaunt those beautiful highlights with braids. With braids, you can separate the colored hair from natural hair, and draw more attention to the highlights. 
Topknot hairstyles come in abundance and are a stellar way of showing off partial highlights. Mimic any of these topknot hairdos to highlight those swell colors. A half topknot looks amazing as well.
Partial Highlights Upfront
Upfront partial highlights are the new fad. This hairstyle is a great way to frame your face and focus on your features. If you have a round face and want an edgy hairdo, then try this one out. 
Nothing can ever go wrong with layers. Layers are a great way to show off partial highlights as they show the apparent color difference between the top layers and the base of your hair.
Five Hairstyles For Full Highlights  
Long Hair With Full Highlights
Show off those long locks of hair with highlights. Full highlights add a more voluminous look to your hair. 
If you don't want to cut your hair short but want to flaunt those highlights, try this faux mohawk hairdo that correctly shows off those highlights. Tie three knots along the middle parting to imitate this hairstyle. 
The lob is here to stay, but we are not complaining. This perfectly shows off those highlights while also framing your face. 
If you get a full balayage, then this is the hairdo for you. This hairdo accentuates your full highlights as colored hair is wavy while your natural hair is straight. If you have a heart-shaped face, then add wispy ends to your hair to get the best of this hairstyle. 
Braids are one of the best hairstyles to show off your new highlights. The crisscrosses between your natural hair and colored hair showcase your hair colors well. If you want an edgy look, consider trying cornrows or dreadlocks. 
Accessories 
Try adding more flavor to your highlights by using accessories to accentuate them. Try any of these: 
Add a twist to the regular Rosie the Riveter look. Try a top knot or braids bunned up with a headband. 
 This accessory is a simple and elegant accessory to highlight your new hair colors. 
Use your hair as an accessory. Take a part of your highlighted hair and tie it around your natural hair to show a clear-cut difference between the two. Try this out with a bun as well.
Color Trends For 2018 
Pastel colors are IT! Try these beautiful colors out and be the showstopper! 
I have just one word for you: TEAL! Try this gorgeous color and be sure to stun.
  Add different color highlights. If you want to focus on your natural hair color or accentuate your face, then try this.
Don't be afraid to try some crazy colors.
Platinum hair is all the rage right now. The highlights work well on light hair as well as dark hair. 
Color your lower hair different colors. It helps with drawing attention to the lower half of your hair, making it look luscious.
 

Curly or straight, try coloring your hair just at the top. Don't be afraid to try a multi-colored look. It's sure to stun.
If you are coloring your hair at home, then here are some precautions you need to take:
You need to check whether the color you want can be applied at home or if it requires professional help.
Remember to try some of the product on a small part of your hair to try and see if it's the color you want.
If you're using a product for the first time, try a small amount on the hair that is near your skin to see if you are allergic to it. If your skin becomes red or you feel itchy, it's advisable not to use the product.
When you wash your hair after waiting for the required time, wash it with water and conditioner. Wait for at least 24 hours before you use shampoo.
Consider a balayage as it's easier to do if you're coloring your hair.
So these are my picks for the best hairstyles for full and partial highlights. In the battle of full highlights vs. partial highlights, there are no losers. Try these hairstyles out and let me know which one you loved.
The following two tabs change content below.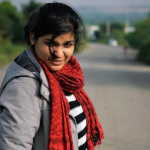 Anjali Sayee is a writer and an introvert. From studying Aeronautical Engineering and wanting to design her own airplane to writing articles on hairstyles, she has been on quite a journey. She believes that hair is one of the key factors that define a woman's personality. To quote her, "What's the first thing they do in the movies to show a personality change? Change the hair – because it has a life of its own." She's here to help you find the hairstyle you need. This bookworm is a self-professed Wholocker, a talented drummer, and an amateur photographer.