10 Potential Benefits Of Pecans For Skin, Hair, And Health An excellent choice for a sodium-free diet, a rich source of protein, a power-house of vitamins and minerals, and an ideal snack item! This is all about the humble pecan, the natural and buttery flavored tree nut.
Pecans are native to America and grow inside a brownish-red oval shell. They possess antioxidant, anti-inflammatory, and anti-proliferation properties. They help reduce the risk of heart disease, lowers blood sugar levels, boost brain function, and improve digestion. In this article, we talk about the potential health benefits of pecans, their nutrition profile, and their possible side effects. Keep reading. 
10 Potential Health Benefits Of Pecans
1. May Reduce Risk Of Heart Disease
As per studies, increased intake of nuts lowers the risk of heart disease. Tree nuts like pecans can lower the levels of disease-causing low-density lipoprotein (LDL) cholesterol and triglycerides. LDL or bad cholesterol can clog arteries and cause heart attacks and cardiovascular disease. A study conducted by the New Mexico State University found that people who ate 68 grams of pecans each day had lower levels of LDL cholesterol than those in the control group who didn't eat nuts. Pecans are rich in unsaturated fatty acids that have a positive effect on lowering cholesterol.
A pecan-rich diet can improve cardiometabolic risk factors, thanks to the presence of oleic acid and phenolic antioxidants. Pecans are replete with bioactive components, such as gamma-tocopherol, which can prevent chronic inflammation of the arteries. The flavonoids in pecans possess antioxidant properties and may lower blood cholesterol levels.
2. May Lower Blood Sugar Levels
Pecans are rich in dietary fiber that helps regulate blood sugar levels. One cup of these edible tree nuts contains 10.5 grams of total dietary fiber. In general, dietary fiber decreases the absorption of macronutrients in the intestine and delays gastric emptying. This results in lower blood glucose levels.
A study conducted by the University of Toronto on people with diabetes concluded that adding nuts to your daily diet helps improve blood glucose levels.
3. May Promote Brain Function
Pecans are high in gamma-tocopherol, a form of vitamin E (6). Studies state that individuals who consume vitamin E (dietary antioxidant) can lower their risk of dementia. This vitamin can fight against oxidative stress (or free radical damage) that may otherwise damage brain cells.
Pecans are also an excellent source of ellagic acid. This polyphenol can help prevent age-related cognitive decline. A study conducted on 150 middle-aged males found that ellagic acid has the potential to improve cognition.
The monounsaturated fatty acids in pecans also help reduce cognitive decline and improve brain functioning. Long-term intake of nuts was linked with improved cognitive behavior in older women. Another study conducted by the University of South Australia on 4822 adults aged 55 and over showed that people who consume 10 grams of nuts per day were 40% less likely to have poor cognitive function.
4. May Help Fight Inflammation
The phenolic compounds (such as tannins) in pecans can suppress chronic inflammation-causing genes and reduce inflammation. Pecans are also a rich source of magnesium that may help fight inflammation too. It may reduce inflammation in the arterial walls and reduce the risk of cardiovascular disease, arthritis, and Alzheimer's. However, more studies are needed to further understand this mechanism of action in pecans.
5. May Improve Digestion
Pecans are rich in polyphenols such as ellagitannins (ETs) that can function as prebiotics (promote the growth of beneficial intestinal microorganisms). Studies suggest that ETs increase the growth of two common gut bacteria like Bifidobacterium and Lactobacillus. Also, pecans are loaded with dietary fiber that helps promote digestive health by regulating bowel movements. These tree nuts can reduce the risk of hemorrhoids and gastrointestinal problems and prevent constipation. However, more human studies are needed to prove these claims.
6. Are Rich In Antioxidants
Pecans have antioxidant properties, thanks to their bioactive compounds like ellagic acid. Oxidative damage has been linked to heart disease, Alzheimer's, and cancer – and pecans may help reduce the risk. As per one study conducted by the Loma Linda University, USA, the antioxidant capacity of pecans can reduce LDL oxidation in humans. The increase in gamma-tocopherol levels with a pecan-rich diet reduces the risk of coronary heart disease.
7. May Help With Weight Loss
Pecans are rich in dietary fiber that has the ability to enhance satiety. Intake of fiber regulates appetite, increases metabolism, and decreases your urge to eat more. This, in turn, may help with weight loss. The nuts are also rich sources of niacin, vitamin B6, riboflavin, thiamin, pantothenic acid, and folate that help promote metabolism too.
8. May Reduce The Risk Of Certain Cancers
Pecan kernel extracts are said to possess anti-proliferative, antioxidant, and cell-protective properties. The ellagic acid in pecans has anti-carcinogenic effects that can inhibit the DNA binding to certain carcinogens. Also, the dietary fiber in pecans may help reduce the risk of colon cancer, and the oleic acid can help reduce the risk of breast cancer.
9. May Improve Skin Health
Pecans contain numerous antioxidants, including vitamins A and E, which fight free radicals that otherwise cause premature skin aging. The fiber in pecans is thought to flush out the body's toxins and promote skin health.
10. May Prevent Hair Loss
Pecans are rich in amino acids that promote blood circulation to the hair roots. These tree nuts also are a rich source of iron that may help fight hair loss.
Pecans contain a wide variety of vitamins and minerals. Read on to discover their nutrition profile.
Nutrition Profile Of Pecans
Pecans have a rich nutrient profile and they contain 19 vitamins and minerals. They are packed with fiber, magnesium, copper, zinc, and vitamin B1. As per the U.S. Department Of Agriculture, 100 grams of pecans contain the following nutrients:
Calories: 691 kcal
Protein: 17 g
Carbohydrates: 9 g
Fiber: 9.6 g
Iron: 2.53 g
Magnesium: 121 mg
Zinc: 4.53 mg
Copper: 1.2 mg
Thiamin: 0.66 mg
Riboflavin: 0.13 mg
Niacin: 17 mg     
Pantothenic acid: 0.863 mg
Vitamin B-6: 0.21 mg
Minerals like copper and zinc have many health benefits and help boost immune health and brain function.
You can easily add these buttery nuts to your diet. Scroll down to find the recipes.
Pecan Recipes
1. Quinoa Pancakes
What You Need
Cooked quinoa – ¾th cup     
Baking powder – ¼ teaspoon
Eggs – 2
Pure vanilla extract – ¼ teaspoon
Cinnamon – ¼ teaspoon
Sea salt – A pinch
Raw pecans – As per your requirement

Process
Mix all ingredients in a bowl.
Pour the batter onto the skillet.
Cook it slowly on one side for 3-5 minutes, until the cakes are set.
Flip and cook the pancakes for another 1-2 minutes.
Place the pecans on top of the pancakes.

2. Pecan Cheese Crisps
What You Need
Parmesan cheese – 1 ½ cup
Toasted pecans – ¾ cup
Process
Preheat the oven to 400 degrees.
Mix the freshly shredded Parmesan cheese and finely chopped toasted pecans well in a bowl.
Spread the cheese mixture onto parchment paper-lined baking sheets, forming mounds.
Flatten each into a 2-inch round and create an even thickness.
Bake for 7 to 10 minutes or until they turn golden brown.
Transfer to a wire rack and let them cool for 15 minutes or until crisp.

3. Honey-Pecan Butterscotch Sauce
What You Need
Butter – ½ cup   
Light brown sugar – 1 cup
Cup milk – ¼ cup
Honey – ¼ cup 
Pecans – ¾ cup

Process
Mix all ingredients well in a bowl.
Transfer the mixture to a medium saucepan and boil the mixture over medium to high heat.
Stir the mixture constantly.
Remove from heat and let it cool for 30 minutes.
Stir in ¾ cup of coarsely chopped toasted pecans.
Serve over hot apple pie topped with vanilla ice cream.

4. Pecan Coconut Balls
What You Need
Pecans – 1 ½ cup
Unsweetened coconut flakes – ½ cup
Vanilla extract – ½ teaspoons
Pitted Medjool dates – 1 cup
Hemp seeds – 3 tablespoons

Process
Grind pecan nuts in a food processor.
Add dates and process until the mixture is sticky.
Add hemp seeds and coconut flakes to the mixture.
Process until blended.
Roll into balls and refrigerate until firm, approximately for one hour.
This is how you can add these nuts to your daily diet. But how many pecans can you eat in a day?
How Many Pecans Can You Eat In A Day?
Pecans are highly nutritive and a great source of healthy fats. Intake of one serving (28 grams) of pecans or 19 pecan halves is recommended at a time.
Though pecans are generally considered safe for consumption, they may cause a few side effects. We will explore them in the next section.
Potential Downsides
Pecans are safe to consume with no side effects for most people. However, people with an allergy to tree nuts should avoid intake. Those allergic to tree nuts may experience allergic reactions, dizziness, hives, vomiting, and shortness of breath. Pecans are also high in calories and may contribute to weight gain if you eat them in excess. Hence, limit your intake of these tree nuts. Consult your doctor in case of any allergic reactions.
Conclusion
Pecans are rich in essential nutrients with many benefits. From reducing the risk of heart disease to preventing hair loss, these tree nuts help treat many health ailments. You can add them to your daily diet in the recommended quantities or you can try different recipes with these highly nutrient-dense nuts. However, consume them in moderation to enjoy their benefits.
Frequently Asked Questions
Can pecans make you sleepy?
Yes. Pecans contain tryptophan, an amino acid that can improve sleep by increasing melatonin. Melatonin is the hormone responsible for quality sleep.
Are pecans good for your liver?
Intake of nuts can lower the risk of liver diseases. However, more research is warranted to further understand the action of pecans in this regard.
What is the difference between pecans and walnuts?
Pecans are less expensive than walnuts. They also are smaller, and are rich in fiber and monounsaturated fat. However, walnuts are larger and more textured with higher protein content.
Sources
Articles on StyleCraze are backed by verified information from peer-reviewed and academic research papers, reputed organizations, research institutions, and medical associations to ensure accuracy and relevance. Check out our editorial policy for further details.
Recommended Articles
The following two tabs change content below.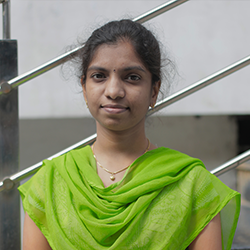 Sindhu Koganti is a Biotechnology graduate and has been in the writing field for over 4 years now. She specializes in writing on Health and Wellness. She has hands-on experience in writing articles and press releases on Life Sciences and Healthcare, Food and Beverages, and Chemicals and Materials. When she's not writing, she loves watching movies and listening to music. She also enjoys traveling.