5 Perfect Eyebrow Shapes For Heart Shaped Face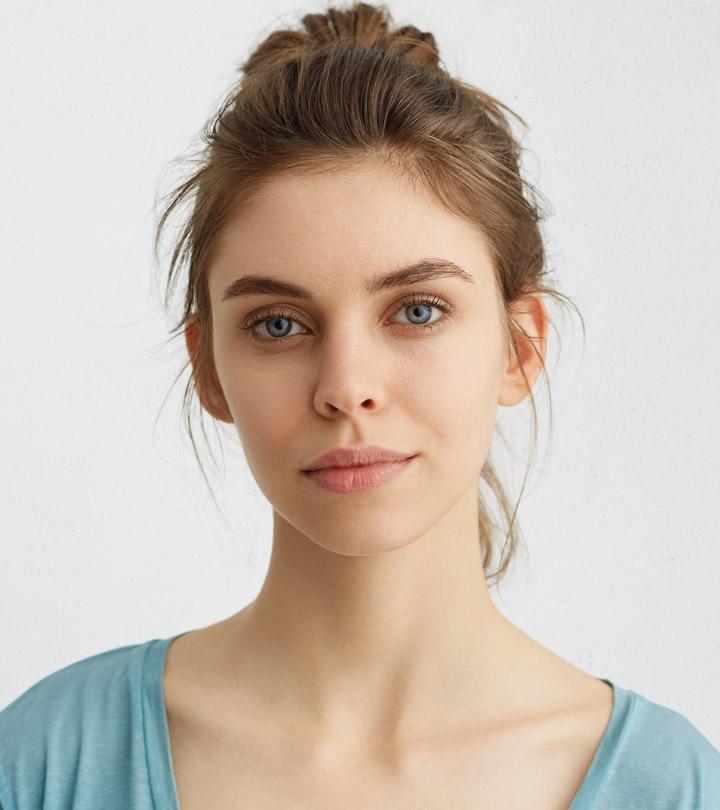 Do you want to look exceptionally beautiful today? Maybe you should have a closer look at your eyebrows then. Still confused? Pretty ladies with a heart shaped face; it's time for you to find your oomph factor with a correct eyebrow shape for your face type, right here with me!
Let's have a look at the 5 Best eyebrow shapes for heart shaped faces:
Well-groomed eyebrow patterns are your best friends, if you have a heart shaped face. Eyes do make an impact and eyebrow patterns govern the way your eyes appear. Let's explore the 5 different eyebrow shapes, perfectly meant for your face type.
[ Read: Eyebrow Shapes For Diamond Shaped Face ]
1. Medium And Groomed:
Did you look like a plastic doll the last time you went for threading? Is it still too tiring for you to choose a correct shape for your eyebrows? Do you find it almost impossible to look sexy and not plastic at the same time? Well, you must have chosen a thin eyebrow pattern with sharp edges then. Avoid extremely thin eyebrow patterns, since heart shaped face doesn't carry this look well. Instead, choose to have a medium growth, which is well groomed of course, with subtle arches. This style is never boring and out of order for heart shaped face. Look your best with this simpler look and see the difference it creates to your overall appearance.
2. Rounded Brow Pattern:
Thicker brow patterns with extreme curves are in this season. However, always say no to bushy and thick eyebrow shapes, since this style is not for your face to experiment with. If you are sick and tired of carrying the same medium and groomed look for long, you still have the option to keep it fuller and rounded. This medium curve pattern focuses on creating an impact with low arch towards the middle. It is neither too loud nor too dull and is the perfect eyebrow shape for heart shaped face. You might just get pleasantly surprised with the feminine look of your face with the rounded brow pattern.
3. Trimmed Tail Pattern:
Do you absolutely adore keeping the tail of your eyebrows pointed and extended out? Take a break from this look and try the Trimmed Tail pattern on your face this time. This will definitely be one of the eyebrow shapes for heart shaped faces to try out. Go for subtle tail ends that do not bulge out much. It creates a nice impact on heart shaped face and looks different than usual. If interested in trying something new that will transform your looks manifolds, go for this brow pattern for sure.
[ Read: Eyebrow Shapes For Diamond Shaped Face ]
4. Controlled Arch Pattern:
The Controlled Arch pattern demonstrates the need of heart shaped face to avoid excessive arches and curves. This face type is neither arrow sharp, nor round. The face width is neither squeezed nor expanded. In short, it is a perfect shape. The controlled arch pattern concentrates on finding the medium way to experience a change in looks. It involves plucking extra hair from the brow line and taming the pattern to something, which lies midway between curved and arched. It is a sure-shot way to create a huge impact, since it increases your style quotient manifolds.
5. Controlled Thick Rounded Pattern:
Looking forward to look younger and sexier? Tried various serums and face creams to endure youth? Try a different eyebrow pattern this time. No kidding ladies! The Controlled Thick and Rounded eyebrow pattern makes you look younger than your actual age. It transforms your looks completely by redefining the dimensions of your face. This customized look needs a lot of guidance to get a perfect finish. The brows range between medium and thin. The arches are non-visible and take a rounded pattern that involves minor curves. It is not the flat look that has no curves/arches at all. This is more of a controlled pattern that needs time, patience and experience.
[ Read: Eyebrow Shape Ideas For Oval Face Shapes ]
At the end of the day what matters is how you feel inside and how you look does have an impact on your confidence and self worth! So, give up your regular eyebrow shapes and consult with a stylist to explore looks that you never knew existed.
Do you rejoice any specific eyebrow patterns on your heart shaped face? Do you have some suggestions for the world to know? Share your favourite eyebrow shape with us in the comments section.
Recommended Articles:
The following two tabs change content below.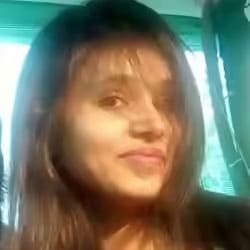 Jyotsana Rao is an engineering graduate from NIT, Nagpur, who discovered her love for writing during her undergraduate days. She is passionate about writing about everything related to beauty - makeup, fashion, hairstyles, skin care, or hair care. When this social media junkie isn't stalking the world of fashion and glamour, she loves spending her time traveling.