4 Perm Bridal Hairstyles That You Can Try Right Too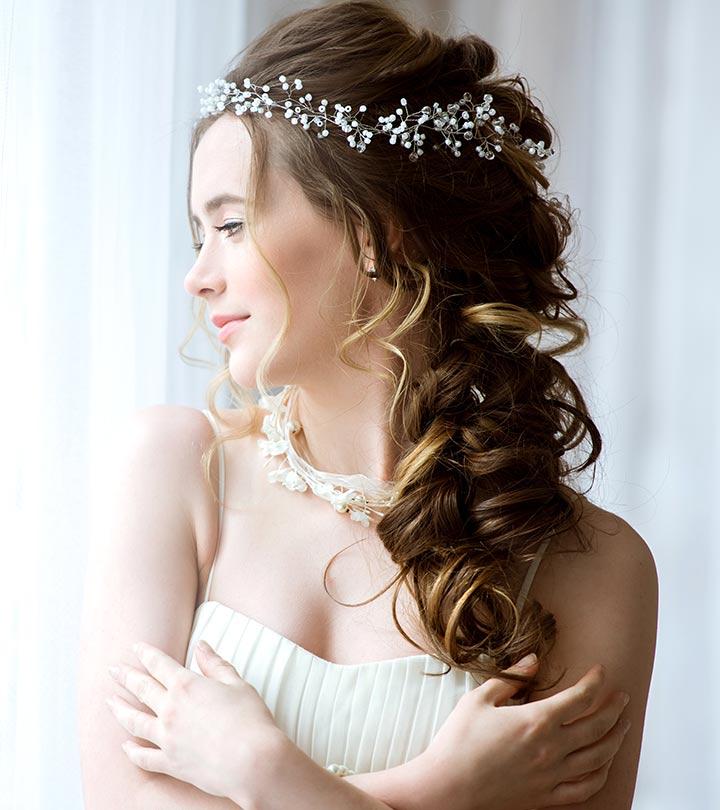 Every bride wants to look stunning on her wedding day and the bridal hairstyle is a crucial part of achieving that effect! Women take a lot of time and care when picking their wedding dress, but all it takes is a simple mistake in picking your hairstyle to ruin the overall look completely! Picture this. A traditional bride with her hair open and loose or maybe a contemporary bride in a high and severe bun. It just doesn't sit well does it? A good hairstyle is as important as the right makeup or outfit and as needs to compliment the bride's overall look.
Today there are so many options available for the bride to choose from.  Permanent curls, commonly known as perm, are now getting popular amongst the new age brides. Permed hair can drastically change your look. It gives a lot of volume to your hair and also adds the required height.
If you want to perm your hair for your wedding, then you should consult your stylist at least 2 month prior to your wedding. A perm needs to given at least 4 to 6 weeks time, to allow the curls to set.  The stylist will also help to assess the texture and quality of your hair.
Some of the perm bridal hairstyles are:
1. Spiral curl perm:
Spirally wound curls results in you having tightly wound and cascading curls. This is suitable for brides having oval or round shaped face. For this you should either keep your hair open, or half up and half down. The perm should be done at least 4 weeks prior to your wedding, so that the curls can take their natural shape and position.
For this hair style, take half of hair and comb it softly. Then apply a softening serum on your hair. Secure this part with bobby pins. Then comb the remaining hair and let it loose. Finish by applying a shine serum. You can add accessories depending on your choice. Accessories will only enhance your hair style.
[ Read: Indian Bridal Hairstyles ]
2. Loose perm:
Brides who want wavy hair on their wedding day should go in for loose perm. This is suitable for those brides who have thin and limp hair. Loose perm will give your hair a nice and smooth texture along with volume and body. You can keep your hair open or tie into a pony tail. You can also tie it up into a bun keeping a few strands loose in the front on both sides of your face. This will give you a traditional yet stylish look.
[ Read: Gorgeous Bridal Hairstyles For Long Hair ]
3. The perm pony tail:
This hair style looks best on brides having oval, round or heart shaped faces. The perm is simple, hassle free and stays in place for a long time. For this hair style, comb your hair softly. Then apply a smoothing serum on your hair. Tie up your hair into a ponytail. You can also leave a few strands of your hair in the front. This would give a romantic look. Finish off with a shining spray.
4. The Side pony tail perm:
The side pony tail looks versatile as well adds a funky touch to your bridal hairstyle. The side pony tail is suitable for all face types. Those with a square shaped face or with a wide fore head can keep a few curly fringes on your fore head, which makes your forehead appear narrower. For this look, tie a low pony tail on the side, leaving a few strands on the other side. This gives an impression of a voluminous hair style.
The hair style also depends upon the kind of outfit the bride is wearing. If your outfit is traditional, then hair styles such as a sleek, low bun with some accessories like fresh flowers or a crystal brooch are also a good choice.
Whatever choice you make in terms of perm wedding hairstyles, always remember never to experiment on the last day.
Keep it stylish.
[ Read: Best Spring Bridal Hair Trends ]
The following two tabs change content below.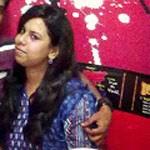 Latest posts by Ankita Biswas (see all)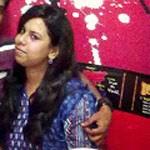 Ankita Biswas
I am a 20 year old engineering student.. An avid writer, orator and a journalist by hobby, I am also a food blogger... I love getting dressed in chic clothes and the right make up of course!!!