10 Perm Celebrity Hairstyles That You Can Try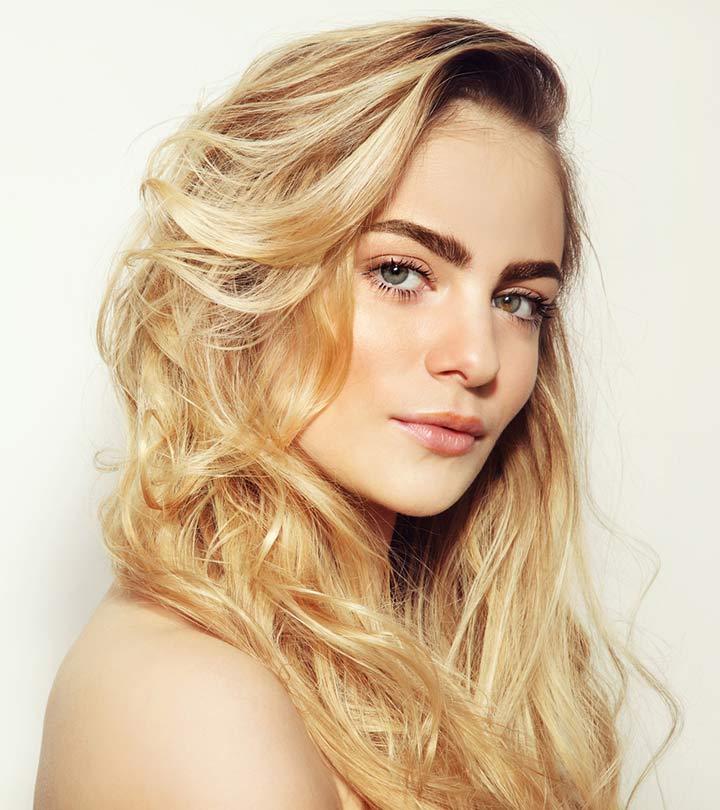 Perms are the new red carpet look of the season! Everyone in Hollywood & Bollywood seems to be sporting this look. This style is meant for beauties who are tired of their straight sleek hair and want to spice up their look. Also if you are looking to add some volume to your limp hair, then perming is the most stylish option you have. And the best part is that you can style your hair in so many different ways too.
1. Beyonce:
Beyonce was seen with this out-of-the-bed look at an international event .This hair style is kept simple to give it a natural look. She is sporting tight curls which are denser on the crown than on the shoulders. This hair style is ideal for medium length hair.
2. Solange Knowles:
This short perm is a hot favourite during summers. Black tight curls have an afro look and are easy to maintain. Add glossy red lippie and black kohl eyes to look even more gorgeous.
3. Blake Lively:
Perfect for a casual hang out or a lunch date, Blake lively's natural perm sure is a hit! This hair style is suitable for medium to long hair. You could side part your hair or create a middle parting. It creates an impression of natural curls.
4. Courtney Love:
Here Courtney Love is sporting a chic look with a short perm. A bright red lip gloss, pink and silver eye shadow, with a bronze blush completed her red carpet look!
5. Georgia Jagger:
The famous British super model, Georgia Kagger sports the 70's retro look. The tight curls add a lot of volume to the hair. These curls create an impression of volume afro-ringlets. This hair style is suitable for medium to long hair. You can also highlight your curls to add a twist to your boring hair.
6. Nicole Richie:
The 20's wavy bob is a gorgeous retro style with curls. The short perm is styled into a blunt bob. The hair is side parted and all the fringes are gelled on both the sides. To complete her look, she wore silver kohl eyes with a light peach lip gloss.
7. Sarah Harding:
Her nice and neat bob is spiced with lots of loose curls. The loose curls add a lot volume to her crown. She has kept a few curled bangs on her fore head to add a romantic touch to her hair style. To complete the look, Sarah used a lot of volume mascara and a nude lip gloss.
8. Taylor Momsen:
The perfect hair style for long tresses is Taylor momsen's gothic look. She has kept her hair straight on the crown leaving the rest of them long and loose. Dark smoky eyes with pink lip gloss along with leather pants and biker's jacket completes her gothic look.
9. Halley Berry:
This international super star has always loved her curls! The super shiny cork screw curls sure is a head turner. She kept it simple and added highlights throughout her hair. She finishes off her look with a light pink gloss and bronze blusher.
10. Kylie Minogue:
This pop princess sported this uber kink bob at a recent red carpet event. The kink bob adds a lot of volume and body to her hair and the shocking red lip colour & bejewelled eye shadow makes her look ultra glamorous.
[ Read: Perm Bridal HairStyles ]
Hope you liked all these perming celebrity hair styles. Which one are you planning to sport?
The following two tabs change content below.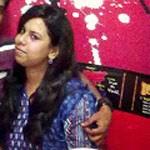 Latest posts by Ankita Biswas (see all)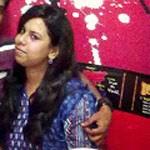 Ankita Biswas
I am a 20 year old engineering student.. An avid writer, orator and a journalist by hobby, I am also a food blogger... I love getting dressed in chic clothes and the right make up of course!!!