Physical Vs. Chemical Sunscreen: Which Is Better? Summers often bring opportunities to spend time with friends and family. Whether it is going on a picnic, indulging in poolside celebrations, or having fun at the beach – the list of popular activities is endless. But all the fun under the sun comes with its own risk.
UV rays from sun exposure may increase the risk of melanoma skin cancer. Extreme exposure to sun radiation may also lead to sunburn and wrinkles. Using sunscreen may help prevent these adverse effects (1).
Sunscreen contains photoprotective agents that reduce the damaging effects of UV rays. The market has two major types of sunscreen: physical and chemical. How are the two different? Which of them is a better choice? Here, we will further understand these two major types of sunscreen. We will look at their pros and cons and help you make an informed choice.
Do Physical And Chemical Sunscreens Have Different Ingredients?
Sunscreens are categorized as OTC (Over-the-Counter) drugs in the US, and are regulated by the FDA (Food and Drug Administration). But there are some differences between physical and chemical sunscreens.
These two sunscreen types contain different ingredients. Physical sunscreens have natural minerals like zinc oxide and titanium oxide. Chemical sunscreens, on the other hand, have carbon-based compounds like octinoxate, avobenzone, octisalate, oxybenzone, and octocrylene (2). The type of ingredients used in a sunscreen determines its mode of action.
Physical and chemical sunscreens work in different ways. We will understand the same in the next section.
How Do Physical And Chemical Sunscreens Work?
Physical Sunscreens
Physical sunscreens work by blocking and deflecting the UV rays from the sun (3). They contain minerals like titanium dioxide and zinc oxide. Titanium dioxide is a natural mineral used in many cosmetic products. It is a white pigment that stays stable even after exposure to UV radiation. Zinc oxide deflects and scatters the UV rays. It keeps them from penetrating the skin. Physical sunscreen uses fewer ingredients that are mostly natural minerals.
Chemical Sunscreens
Chemical sunscreens absorb harmful UV radiation. The carbon-based compounds in these sunscreens cause a chemical reaction when exposed to the sun. This reaction converts the UV rays into heat, which is later released from the skin.
Some commonly used compounds in chemical sunscreens include octisalate (that absorbs UVB rays) and oxybenzone and octocrylene (that absorbs both UVA and UVB rays). These chemical compounds may also increase the production of free radicals in the body after sun exposure. Some may also increase the risk of contact dermatitis (3).
Both types of sunscreens have their own pros and cons. We will explore them in the upcoming sections.
Pros And Cons Of Using Physical Sunscreens
The Pros
Physical sunscreens start acting as soon as they are applied.
They are made of components that benefit the skin. They contain zinc oxide as an active ingredient. Animal studies suggest that zinc oxide may have antibacterial properties (4).
They do not get absorbed by the skin. Hence, they are less likely to irritate. Physical sunscreens are ideal for people with sensitive skin.
Physical sunscreens are non-comedogenic. They stay on top of the skin and do not clog pores.
They are effective against both UVA and UVB rays.
The Cons
Physical sunscreens are heavier and are difficult to apply.
They leave a thick white cast or residue on the skin.
They may stain clothes. They also may get washed off when in contact with sweat or water.
They may leave some sections of the skin vulnerable to harmful UV radiation.
Pros And Cons Of Using Chemical Sunscreen
Chemical sunscreens work by absorbing harmful UV rays. The compounds used in chemical sunscreens catalyze a chemical reaction.
The Pros
Chemical sunscreens are thinner and spread easily on the skin.
They do not leave any residue on the skin and get completely absorbed.
Less product is required.
The Cons
The chemicals in the sunscreens may irritate the skin.
The formulation requires several ingredients for providing broad-spectrum protection against both UVA and UVB rays.
The sunscreens start working only after 20 minutes of application.
Chemical sunscreens may cause breakouts by clogging the skin pores.
How To Choose Between Physical And Chemical Sunscreens
Both physical and chemical sunscreens are known to protect the skin from harmful UV rays. However, several dermatologists recommend physical sunscreens, owing to their fewer side effects. You can also decide on which sunscreen to choose based on your preference.
A physical sunscreen is ideal if you prefer using a fast-acting, non-irritant, and reef-friendly product. But if you sweat a lot and prefer easy-to-use products, chemical sunscreens can be ideal.
FDA confirms the safety of the ingredients used in chemical sunscreens. But some health groups speculate about the safety of oxybenzone on people and the environment (5).
You need to understand your skin and choose the best sunscreen to protect it. Note the following points before making a purchase:
Always choose a sunscreen that is water-resistant and has an SPF of 30 or more.
Go for sunscreens that protect against broad-spectrum UV rays.
Apply sunscreen 15-20 minutes before exposing yourself to the sun.
Apply enough sunscreen to all exposed areas.
Re-apply sunscreen whenever required.
Closing Thoughts
It is important to use a sunscreen irrespective of the type. Using sunscreens may reduce the risk of skin cancer. Just be aware of your skin type and pick the right product. Never skip your sunscreen. Regular use can offer your skin long-term protection.
Sources
Articles on StyleCraze are backed by verified information from peer-reviewed and academic research papers, reputed organizations, research institutions, and medical associations to ensure accuracy and relevance. Read our editorial policy to learn more.
Recommended Articles
The following two tabs change content below.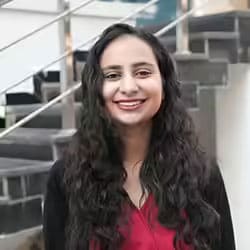 Arshiya Syeda is an editor and certified counselor. Ever the lover of the written word, she served on the editorial boards of her school and college newsletters. Writing articles on hairstyles, hair care, and nutrition helped her combine her love for reading, writing, and research. As an editor, she helps her team members deliver polished and meticulously researched content. Arshiya is fluent in English, Urdu, and Hindi and aims to become a multilinguist by learning German and teaching herself American Sign Language (ASL).