7 Pictures Of Celina Jaitley Without Makeup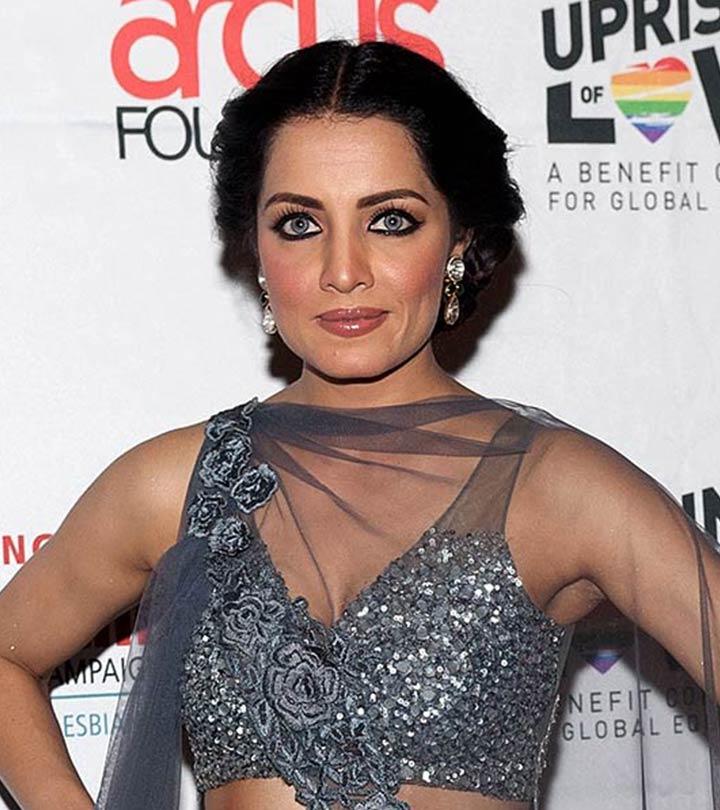 Celina Jaitley, a well-known Bollywood actress, was born in Kabul, Afghanistan. She is the winner of the Femina Miss India Universe, 2001. She often ventures out without makeup and looks gorgeous. In this article, we will look at some of the photos of Celina Jaitley without makeup. Read on to know more.
Celina Jaitley Without Makeup
Here are some never spotted before pics of Celina Jaitley without makeup.
1. Mummy Boo
Bollywood actresses have found a new interest of showing off their baby bump on social media just like Hollywood. Bollywood actress Celina Jaitley tweeted this picture with her husband on how happy and blessed she was to have given birth to twin sons and named them as Winston and Viraaj. The natural glow on her face makes her look more gorgeous than her madeup looks.
2. Working Look
The new woman on the entrepreneur block has it all sorted as you spot her making plans for her new business endeavours. Covered in a bright pink jacket; the beautiful actress turned business woman is for sure going to charm her clients with that smile. Lipsticks are known to broaden the lips highlighting their effect but the de glam look in this picture makes Celina's lips much more soother and blissful to watch.
3. Festive Mode
Clicked for special Holi greeting wallpaper, Celina was seen donning a plain yellow salwar covered with her dupatta. Even the colours of Holi cannot hide her flawless skin and bright eyes from giving a blissful pose.
4. Casual
Spotted at the airport, Celina tried her best to keep away from paparazzi. This fabulous actress appears in casuals with a grey tee, beige shrug and baggy blue denims. Celina made quite a next door girl letting her luscious hair down. She may not have a speck of rouge, lip balm or compact but the beauty queen had it right to go all plain on her face.
5. Coloured Hair
Just clicked post her proactive shoot, Celina was seen flaunting her highlights of burnt burgundy. The fair lady made the apt choice of colour to lace her new hair look. And with no makeup, she looks way better than the opposite picture of the mushy paint on her face. As well said by her, "God gifted is what I call my skin and eyes".
6. Film Needs
Celina Jaitley is no exception to be bound by a script and go all de-glam for a movie. The Mahesh Nair film 'Accident on Hill Road' needed her to be at a distance from her regular gloss and eye liner look. Clicked for the promotion in a yellow spaghetti top she did total justice to the role of a mysterious girl in the film.
7. A Pink Affair
Peep show is no news for Celina with her dressing sense, but she still knows how to style herself in those vibrant colour bars. Clicked at a suburban theatre in a maxi skirt and black spaghetti top, the gorgeous lady didn't mind highlighting the pink lingerie she wore. She made the right choice to coordinate her lingerie well with her to complete the sassy look.
[ Read: Celebs Without Makeup ]
Celina is an absolute beauty and can rock her looks without applying makeup to her face. These photos of Celina Jaitley without makeup will surely motivate people to ditch the foundation and let their skin breathe. Ths beauty queen, model, and actress has sharp features and looks flawless. Especially her photo taken while she was in her working mode is fabulous. Seeing these pictures of the Bollywood actress flaunting her natural beauty and bare face, one gets the required push to try no-makeup looks confidently.
Image source: 1 , 2 , 3 , 4 , 5 , 6 , 7
The following two tabs change content below.