10 Pictures Of Kangana Ranaut Without Makeup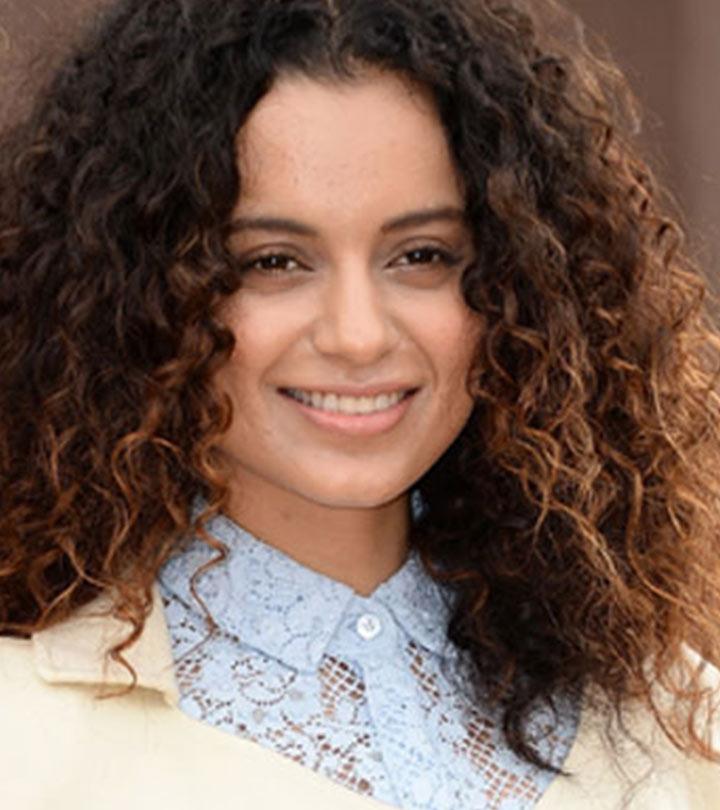 Kangana Ranaut is one of the prettiest actresses in Bollywood. What makes her unique is her jet black curls that is quite a contrast to straight or semi curled hair that most actresses have. Moreover, her slim build and milk fair complexion makes here very photogenic and appealing.Kangana has a natural beauty that does not need to undergo makeup every time she steps out.
Kangana Ranaut Without Makeup
Here are ten latest pictures of Kangana without Makeup.
1. A Camera Shy Kangana:
Kangana was spotted shying away from the paparazzi. She had her hair tied into a high bun and wore a sweater shrug over a dress. Her outfit had been accessorized with a pair of funky dark rimmed glasses that suited her very well. Somehow, she felt the need to avoid the cameras, but even without makeup, her look was absolutely fabulous.
2. Kangana in Violet Color Shirt:
A snapshot of Kangana showed the actress in a violet coloured shirt and a makeup free face. Very few actresses could pull of the elegant look that Kangana did. Her hair was an array of curls and she was not even wearing any jewellery. Her look was simple but classy.
[ Read: Aishwarya Rai Without Makeup ]
3. Kangana is Working Out in Gym:
A picture of Kangana in the gym sans makeup is one of many. The 'Gangster' actress is often seen without makeup. In this particular picture, she wore a black work out tee shirt and was working on her muscles while her face glistened with sweat.
4. Kangana For a Photo Shoot:
A photograph of Kangana wearing a low cut, quarter sleeved black top and very little makeup was taken at a photo shoot. The picture has Kangana posing with a very free and natural smile on her face. She looks very comfortable in front of the camera and extremely pretty, even without makeup.
5. At the End of a Long Day:
A picture of a very exhausted Kangana was taken by the paparazzi. The picture shows her wearing a blue and white striped top with navy blue jeans and carrying a black sling purse. It was evident that she did not have any makeup on her face despite which she looked reasonably good.
6. Kangana in A Happy Occasion:
A picture of a smiling Kangana was taken at a function. She was wearing a spaghetti strapped white dress and a blue beaded necklace. She wore almost no makeup but managed to look extremely angelic despite it.
[ Read: Taylor Swift Without Makeup ]
7. Movie Time:
The twenty six year old actress was spotted outside a theatre in Mumbai wearing very little makeup but a very big smile on her face, which made her look approachable and friendly.
8. A Casual Look:
A picture taken from a distance shows Kangana talking to someone inside a building. She was wearing a striped blue shirt with blue jeans and even though the picture was taken from a distance, it was quite clear that she did not have any makeup on.
9. Kangana Ranaut in A White Saree:
Kangana Ranaut was spotted in a white saree with her hair let down on her shoulder. She was wearing white drop earrings and carried a purse with her and had accessorized with a few rings on her fingers two of which were silver and one white. Her face hardly had any make up on despite which she looked gorgeous.
10. P&G Campaign:
Kangana Ranaut attended a P&G campaign wearing their white and blue 'Thank You Mom' tee shirt with blue jeans and sporting her jet back curls. She looked absolutely delightful even with the minimalistic make up she had on.
Whats the verdicts girls? Makeup or No makeup? Leave your comments!
Image source: 1 , 2 , 3 , 4 , 5 , 6 , 7 , 8 , 9
Recommended Articles
The following two tabs change content below.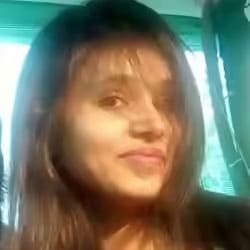 Jyotsana Rao is an engineering graduate from NIT, Nagpur, who discovered her love for writing during her undergraduate days. She is passionate about writing about everything related to beauty - makeup, fashion, hairstyles, skin care, or hair care. When this social media junkie isn't stalking the world of fashion and glamour, she loves spending her time traveling.