10 Pictures Of Mila Kunis Without Makeup
These no-makeup photographs of Mila Kunis prove that she is a drop-dead natural beauty.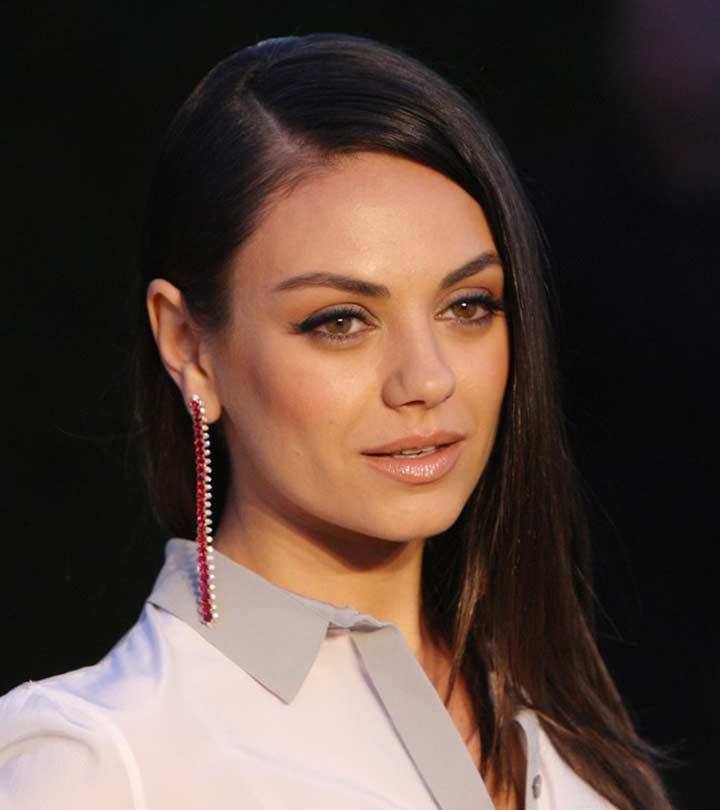 Paparazzis have often clicked pictures of Mila Kunis without makeup, and she has never failed to flaunt her de-glam look. This ace American actress has been a global sensation for her talent and exquisite beauty. She is originally from Ukraine and was born in the year 1983. The actress began her career at the young age of 10 and moved to Los Angeles with her parents. She soon became an icon in the fashion and entertainment industry. She started acting in various television commercials, and her potential was recognized by one of her agents. She then landed her breakthrough role in 1998 in 'That '0s Show'. She also did incredible voice work in the famous cartoon series 'Family Guy'. She stepped into the world of movies and landed some widely appreciated and memorable roles in 'Black Swan' and 'Forgetting Sarah Marshall'.
Did You Know?
To land her breakthrough role in That 70s Show, Mila Kunis lied about her age. Although she was only 14 at the time, she said that she was 18 so she could audition for the show. However, she came clean before signing the contract for the show.
Mila Kunis also worked with Justin Timberlake in the Hollywood rom-com 'Friends With Benefits' popular among millennials worldwide. When it comes to fashion, Mila's style is unmatched and so is her taste in makeup. She has never failed to delight her fans with minimal makeup and elegant attires. She has also shown off her no-makeup look several times while taking walks around town with her husband Ashton Kutcher and their kids. Her wide expressive eyes and juicy lips give her a sensual appearance even without makeup. Swipe up for more pictures of the diva.
Mila Kunis Without Makeup:
Following 10 pictures prove that Mila Kunis looks more beautiful even without makeup.
1. The Melancholic Look of Mila Kunis:
This picture of Mila Kunis without makeup was taken when she went out on shopping. Here she appears to be walking in a melancholic posture. Her straight burgundy colored hair has augmented the gravity of this posture.

2. The Girl Next Door Look:
Mila Kunis looks comfortable here walking around with her partner Ashton Kutcher.
[ Look: Jennifer Aniston Looks Beautiful Without Makeup ]
Fun Fact
About the same time that Mila Kunis was making Friends With Benefits with Justin Timberlake, her now husband Ashton Kutcher was making No Strings Attached with Natalie Portman. Both films have almost the same premise. Mila and Ashton's own love story started out in a similar way to these films.
3. Mila Kunis Adorable Look:
It is hard to spot celebrities without makeup. However, if you are lucky enough, you can catch such a glimpse at times. Walking with an earplug in a melancholic style, Kunis is looking extraordinary as always.
4. The Bubbly Barbie Look of Mila Kunis:
Mila Kunis can hardly do away with her favorite bubbly Barbie look. Have a look at this fascinating pink frock, which is looking gorgeous on her. With the balloons in hand, the Barbie look has become even more sensual.

5. Mila Kunis Real Life No Makeup Look:
It may be really troublesome for celebrities whom the ever-inquisitive paparazzi never leave alone. This photo perfectly reveals how annoyed she was during the click.
6. Mila Kunis – The Ever Hot Diva:
Here's a perfect no-makeup look with a pale face and undone hair; isn't Mila Kunis looking fabulous here? With a hint of a smile on her pouty lips, she is looking amazingly sensual.
7. Mila Kunis – The Meritorious Girl:
Who said that celebrities do not attend colleges? Look at this image of Kunis with statistics books in her hand. Reports from her close links reveal that Kunis is very religious about attending her classes.
8. The Chocolate Girl Look of Mila Kunis:
Chocolate milk shake is her favorite snack anytime. She forgets about diet and gym, whenever she is offered a glass of chocolate milk shake. Appearing in casual top and regular denims, Mila Kunis is looking like the girl next door in this image.
Fun Fact
If you need any more proof of how beautiful Mila Kunis is, with or without makeup, here you go. She was named the Sexiest Woman Alive by Esquire in 2012.
9. The Health-Conscious Couple:
The hottest rumor of the moment is that Mila Kunis and Ashton Kutcher are soon going to tie the knot. The actor and Kunis make sure to go for a healthy walk most of the days. She does not require special makeup to reflect her happiness.
10. True Beauty of Innocence:
She might be dazzling with glamour in her movies, but here she appears to be an innocent and adorable girl while getting down from her car.
Seeing these photos of Mila Kunis without makeup, one can never deny that this gorgeous actress is a natural beauty. Extremely talented, hard-working, and super successful, Mila Kunis has always managed to look her best, even without wearing any makeup. She definitely comes across as an inspiration to us all. Comfort is what matters the most, and this actress has proved it. Her flawless skin, bright, beautiful eyes, and cheerful personality are more than enough to win our hearts!
The following two tabs change content below.