10 Pictures Of Scarlett Johansson Without Makeup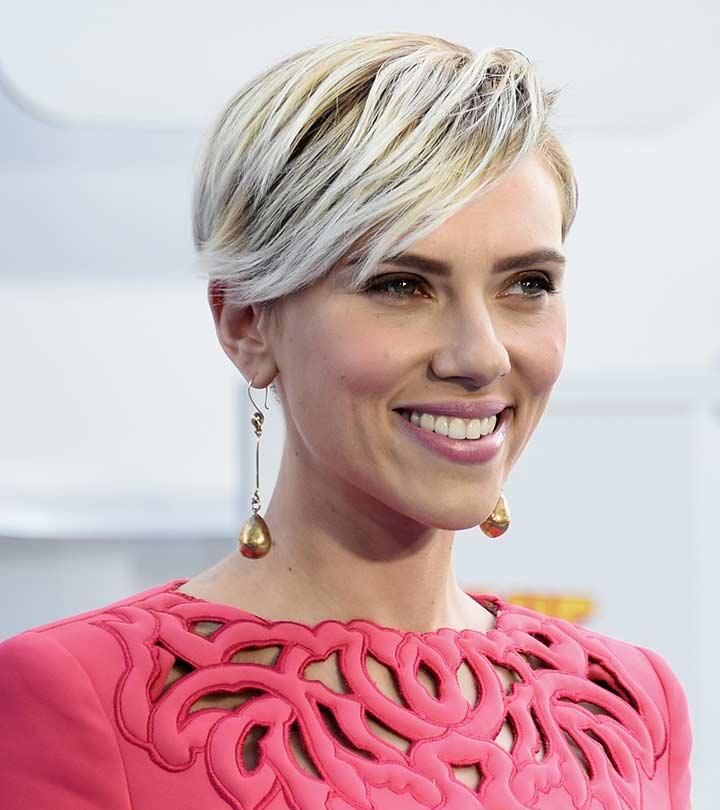 This Academy award winning American Actress made her debut with the movie "North" in 1994. Scarlett Johansson, born in New York City started her acting career at a very young age. Born in a not so rich family, she took up her responsibilities at a very young age and since then has been creating a sensation each time she faces the camera. Her flawless skin and charming appearance needs no makeup, just her beautiful smile can create history. Known as the face of Dolce and Gabbana and Moet Chandon, Scarlett made it to the A listers of Hollywood without any trouble.
Scarlett Johansson Without Makeup Pictures
Here are some Scarlett Johansson no makeup pictures that will blow your mind!
1. Scarlett Johansson During The Shooting of Avengers:
Spotted in a red head avatar during the shooting of 'Avengers', Scarlett is seen taking a break from her busy schedule. Browsing through the stores in her beige leather jacket teamed with black knitted top and black skinny denims, she marked a style statement sans any makeup.
2. Scarlett Johansson in a Floral Gown:
Donning a floral gown with an apron and Victorian era hairdo, Scarlett Johansson was clicked during the shoot of "The Other Bolyn Girl". She played the role of Mary Bolyn and had to be the simpleton she portrayed totally contradicting her actual style. Scarlett looked pretty in her de-glam look as she had to only wash her face and pat it dry with no makeup on her face.
 [ Read: Megan Fox Without Makeup Pictures ]
3. Scarlett Johansson in Church Time:
Spotted checking in the church for some peaceful time, the serenity on her face is like a visible charm. Ms Scarlett, known to be God fearing , ensures her dressing is extremely simple compared to normally how she dresses up.  Seen in a black trench coat in the picture, she can cast a spell stronger than a love potion each time you look at her.
4. Wine Event:
Clicked during a Wine event by Moet & Chandon, Scarlett Johansson was seen in her most playful mood between the fresh vines. In her favourite blue dotted and shaded frock, Scarlett looked gorgeous as she held the vine basket to pick grapes to make some scrumptious wine.
[ Read: Top 10 Kate Winslet No Makeup Pictures ]
5. Scarlett Johansson Geek Look:
Sporting a geek look, Scarlett leaves her hair open with round frame glasses suiting her oval face. Shot for a magazine to show the journalistic side in her, she dons a plain beige shirt, white linen trousers, and denim olive green jacket. To give the feel of a reporter she carried a sling bag. It is truly said that Scarlett loves to immerse herself into the character whether for a movie or an ad shoot.
6. Sporty:
Scarlett loves adventure sports and outings and with this look she totally sets the mood. Donned in Khaki shorts paired with moss green top, Ms Johansson accessorises them aptly with a brown slim belt and white watch. This look is a preferred Safari look of the uptown girls and yes, comfortable when chosen for mountain climbing or rafting.
[ Read: Beyonce Knowles Without Makeup ]
7. Camera Play:
A shoot done by Scarlett where she was requested to play with the camera turned out to be a success with the way she posed. The theme of the shoot was to catch her in her candid best without make up. Scarlett known to be a poser did total justice to the shoot with her epic facial poses.
8. Scarlett Johansson in Bikini:
Bikini looks best on Scarlett's slim frame. The blue bikini donned by the Hollywood start is ought to make you weak between your legs. Spotted while on vacation Scarlett loves to hit the beach at least once a month to relax and get a healthy sun tan.
[ See: Jennifer Aniston No Makeup Pictures ]
9. Art and Craft:
During her shoot for the movie 'Translation', Scarlett Johansson preferred to go all de-glam in her look to fit into the character. She specially learnt the art of paper cutting and created some really beautiful paper maches.
10. Tweet:
Scarlett loves tweeting and keeps clicking candid shots of herself each time she gets the chance. Clicked on her trip to Australia, Scarlett Johansson tweeted about the breezy day and how she loved it.
 [ Read: Angelina Jolie Without Makeup ]
These are the ever famous pictures of Scarlett Johansson without makeup! Do drop in your thoughts in the comments below.
Image source: 1 , 2 , 3 , 4 , 5 , 6 , 7 , 8 , 9 , 10
Recommended Articles
The following two tabs change content below.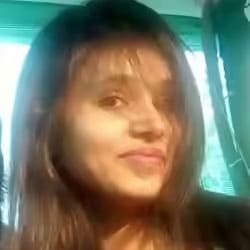 Jyotsana Rao is an engineering graduate from NIT, Nagpur, who discovered her love for writing during her undergraduate days. She is passionate about writing about everything related to beauty - makeup, fashion, hairstyles, skin care, or hair care. When this social media junkie isn't stalking the world of fashion and glamour, she loves spending her time traveling.