10 Pictures Of Sonakshi Sinha Without Makeup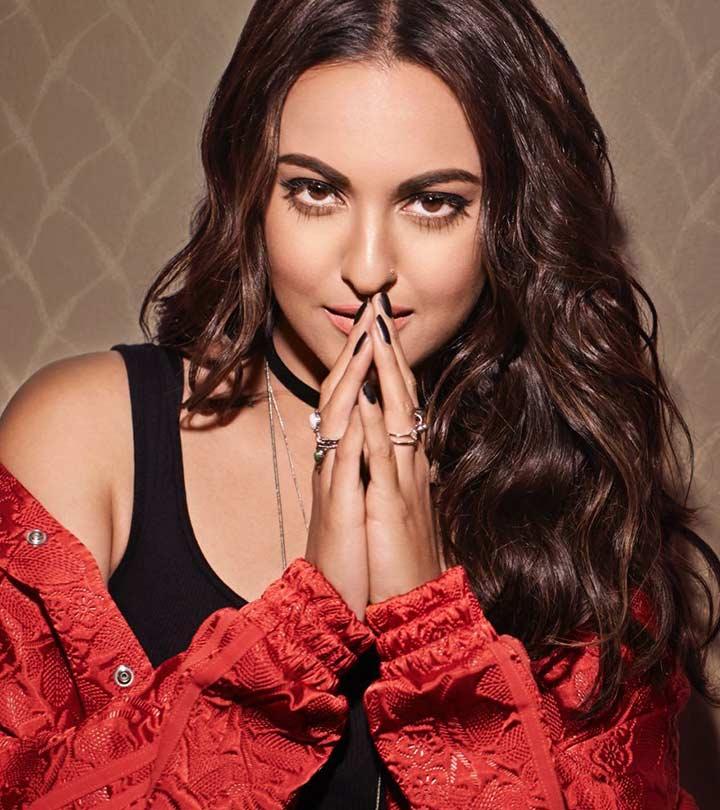 Sonakshi Sinha is the daughter of actor turned politician Shatrughan Sinha and Poonam Sinha. She completed a fashion designing course before trying her hands at acting and even designed costumes for the movie "Mera Dil Leke Dekho".
She made her acting debut as Rajjo in Salman Khan's "Dabangg" in 2010 for which she had to lose close to 30 kg.  Her first film turned out to be a mega blockbuster which made other directors sit up and notice her acting skills and her unconventional looks. Sonakshi is now one of the top contenders for the best young actresses of today's generation and has joined the likes of Deepika Padukone and Sonam Kapoor with the success of her recent movies.
Sonakshi Sinha Without Makeup:
Unlike other actresses, sonakshi sinha  looks lovely even without make up. Here are a few pictures of Sonakshi without makeup.
1. In a Car
This is a complete look of Sonakshi Sinha without make up which was probably taken inside a car. I have no idea when or where this was taken but I have put this picture just to show you people how beautiful Sonakshi looks sans makeup. She looks absolutely radiant and glowing in this picture. She has flawless skin with naturally rosy cheeks and pinkish lips. It is actually very difficult to differentiate between her makeup and non-makeup look, particularly face makeup, considering how smooth and flawless her skin is.
2. Sonakshi Sinha at CCL T20 Event
This picture was clicked at the finals of 2011 CCL T20 event where she was accompanied by her father, and other well-known celebrities like Sridevi, Boney Kapoor and Subhash Ghai. Sonakshi looked very excited for the match, chatting and cheering for the Chennai team. She looked very decent sporting a white printed tee and black denims. She kept the makeup minimal with just a coral shade of lipstick. A fresh and lively look of this pretty lady.
3. Sonakshi Sinha at Mumbai International Airport
Sonakshi Sinha, along with Varun Dhawan was snapped at the Mumbai International Airport on their return from the Delhi Charity football match. She kept the look casual and simple, teaming a yellow checked shirt with skinny black leggings and comfortable flat shoes. As for the accessories she just wore her pair of aviators and was seen clutching on to her phone and i-pad. The match was played against Bollywood team lead by Ranbir Kapoor and Indian Cricket team lead by Virat Kohli. The Indian Cricket team beat Bollywood team 4-3 and the fund raised by the match went to the Magic Bus Organization. Sonakshi went there to cheer for the Bollywood team.
4. Vibrant Looks
Sonakshi Sinha looked vibrant and beautiful at the Metro Motors Auto Hangar Race which was held at the Mahalaxhmi Race Course last year in November. She looked absolutely stunning and pristine in this white dress. She paired the look with beige sandals and went minimal with the accessories. Her face is devoid of any face makeup and is just seen wearing a peachy pink shade of lipstick.
[ Read: Images of Deepika Padukone Without Makeup ]
5. Sonakshi in White Anarkali Suit
Salman Khan's Ganesh Puja witnessed almost the entire film industry joining in to bid farewell to Lord Ganesh. It was Salman's sister Arpita who initiated Ganpati Puja at their abode and they have been celebrating Ganesh Chaturthi with utmost devotion since 11 years. Sonakshi was dressed in a white anarkali suit with absolutely no accessories. She even kept her makeup bare minimal with just a hint of colour on her lips.
6. Sonakshi Sinha in Complete Black
This picture was clicked on her way to the screening of Aamir Khan's Dhobi Ghat. The special screening was organized by Aamir himself at the Yash Raj Studio on January 2011. The screening was attended by several of his close friends like Suniel Shetty, R. Madhavan, Rani Mukherjee, Sonali Bendre, Bhushan Kumar and several others. Sonakshi is glowing in this picture even sans makeup. She was dressed in a striped ganji and denims with her hair tied tightly in a bun.
[ Read: Priyanka Chopra No Makeup Pictures ]
7. Sonakshi Sinha in Green Dress Without Makeup
Mumbai Airport is a common hub for celeb spotting. Sonakshi Sinha was again spotted at the Airport with her Dabangg co-star Salman Khan and his sister Arpita Khan. Sonakshi was clad in a floral print vest which she gracefully draped in a green shawl. She paired the top with a greyish blue jeans and chappals. As for the accessories she just carried a simple olive green sling bag and her oversized looking glasses.
8. At 92.7 BIG FM Mumbai Studio
Sonakshi Sinha had left no stone unturned to promote her hugely successful flick "Rowdy Rathore". This picture was shot at 92.7 BIG FM Mumbai Studio where she had gone to promote her movie. Here she was dressed in a yellow vest beneath a white off shoulder top and blue denims paired with yellow flats. She tied her hair in a braid and went minimal with the makeup. She looks a bit tanned and worked up in the look.
[ Read: Anushka Sharma Without Makeup ]
9. Sonakshi Sinha's Gorgeous Look Without Makeup
It is very rare for a Bollywood actress to put up her picture on a social networking site without a trace of makeup. Sonakshi took everyone by surprise when she uploaded her fresh from the bed picture on Twitter tweeting 'Rise and shiiine! I'm working this sunday… What plans??' she looks really pretty and adorable even in this look.
10. Sonakshi Sinha at Colombo Airport Without Makeup
This picture again was clicked at the airport, but this time not at Mumbai International Airport but at Colombo Airport in Sri Lanka in 2011. She went there for four days to film a documentary and to do an L'Officiel Magazine photo-shoot. She wore a plain black jacket over a printed white t-shirt and black trousers. Her accessories included her brown bag and stack of bracelets. She had kept the face devoid of any makeup except for a lip stain and left her hair loose.
Images: Google, Missmalini.com
Recommended Articles
The following two tabs change content below.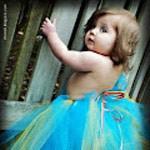 Latest posts by Arshi Ahmed (see all)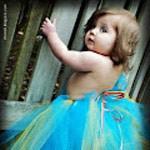 Arshi Ahmed
I'm Arshi who loves makeup, fashion and cars. Writing is my comfort!!! I love learning new languages. Gardening and cooking are my passions. I love to write articles which would simplify people's life.I go crazy when it rains and find fun in getting drenced. Life to me is a cup of coffee you need to blend all the ingradients in right proportions, Hope my posts are helpful!!! stay positive and keep smiling !!