23 Best Plus Size Clothing Stores – Casual Clothes For Curvy Women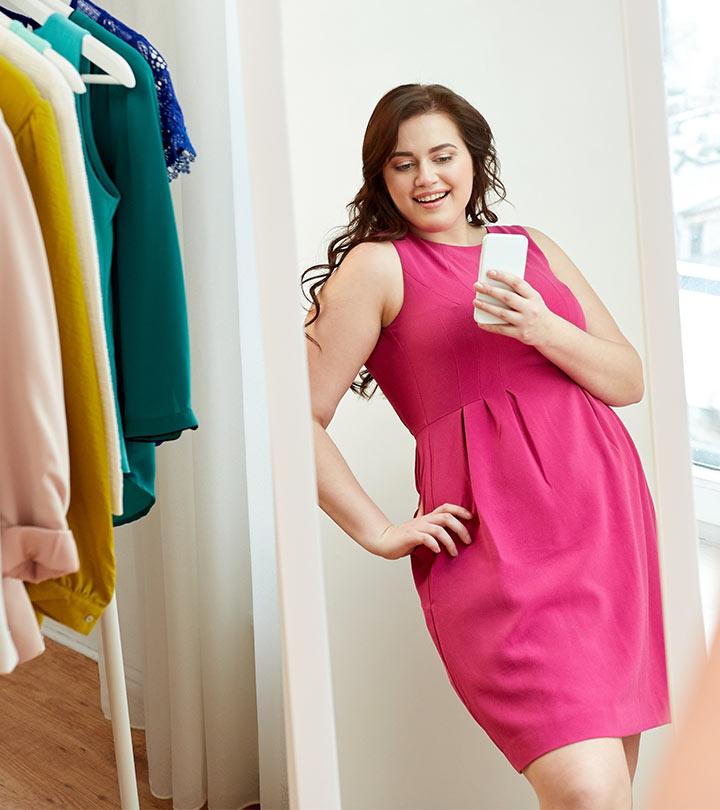 Body inclusivity is finally becoming a big part of the fashion industry.
Thanks to women changing the norms and rejecting the unrealistic beauty standards set by society, brands have started stocking up on plus sizes. They are extending their collections to cater to women with curves. The racks are fuller, the options are plenty, and we women are unstoppable. If you're racking your head on where to shop for plus size clothes, we have a list. Take a look!
23 Affordable Plus Size Stores – Online And Offline
Shopping for plus size clothing is not such a big struggle anymore, thanks to brands coming out with exclusive collections for them. From lingerie, dresses, and high-street fashion to swimwear and athleisure – there is no dearth of options, both online and offline. We have compiled a list of the 23 best plus size clothing stores out there.
1. ASOS Curve
ASOS is the buzzword right now and rightfully so. Their line extension of ASOS Curve offers a wide range of clothing in plus sizes. With all things trendy, it's your one-stop destination for the latest fashion. Though this brand is based in the UK, it ships to the US, Australia, and all over Europe.
Check Out Their Collection Here!
2. Avenue
Avenue tells beautiful stories with their collections and the people who design the apparel. Colorful, fun, vibrant, happy, and confident are words that come to mind when you look at their stuff. If you haven't had a chance to explore this brand yet, you are in for a treat!
Check Out Their Collection Here!
3. Boohoo
Boohoo believes in keeping the style intact and make their pieces in bigger sizes. From everyday basics to the newest trends, Boohoo has it all. The best thing about this brand is that it is affordable. Boohoo is based in London, New York, and San Francisco, and ships all over the world.
Check Out Their Collection Here!
4. Catherines
Catherine Weaver opened a quaint boutique in Memphis, Tennessee in 1960, long before full-figures took over. With a hope to infuse style and confidence into plus size clothing, Catherines offers a beautiful range of intimates and plus size clothes with great fitting. With 400 stores all over the United States, this is a brand you need to check out if you haven't already!
Check Out Their Collection Here!
[ Read: Cute Plus Size Summer Dresses ]
5. Cato
Looking for everyday essentials like innerwear, accessories, shoes, jeans, and formals? Cato delivers anything you might fancy at exceptional quality. Its offline stores are spread across 25 states in the US, but you can also check out their online collection.
Check Out Their Collection Here!
6. Dress Barn
Founded in New Jersey in 1962, Dress Barn is part of Ascena Retail Group. Its 800 stores are spread throughout 48 US states, which just goes to show how popular it is. Dress Barn is best known for its classy one-piece dresses, trousers, and formal wear in plus sizes. You can check out their collection online too.
Check Out Their Collection Here!
7. Eloquii
Fashion doesn't stop at size 12, and Eloquii truly believes in that. It shows how runway styles can be transitioned into plus size clothing lines. Though it has stores all over the US, it also ships all over the US, Middle East, Asia Pacific, and some other countries in North and South America.
Check Out Their Collection Here!
8. Forever 21
Forever 21 is not new to anybody. But, did you know that their plus size collection is marvelous? With stores in every corner of the world and collections like no other, it is where all fashion dreams come true, regardless of size.
Check Out Their Collection Here!
9. Good American
Emma Grede and Khloe Kardashian started Good American with the belief that fashion needs to fit women and not the other way around, which is a beautiful way to celebrate bodies without limitations. It was started in four cities across England and now retails in most multi-branded stores in the US. And it ships internationally too. The struggle to find body-hugging but stretchy jeans that keep you comfortable is very real, and Good American has mastered denims that are booty-sculpting and waist-contouring.
Check Out Their Collection Here!
[ Read: 15 Unique Plus Size Wedding Dresses ]
10. Just My Size
Get hold of all brands that understand the nuances of plus size clothing at Just My Size. From intimates, apparel, and jeans to swimwear, athleisure, and everyday essentials – JMS should be your go-to online store, like it is for many modern curvy women.
Check Out Their Collection Here!
11. Lane Bryant
Lane Bryant is the first women's clothing line to venture into designing fashionable and flattering clothing and intimates for plus-sized women. It started in in 1904 and has been growing exponentially ever since with over 700 in the United States and has a substantial online presence.
Check Out Their Collection Here!
12. Loft
Loft launched their plus size collection early last year. They extended their feminine, style-driven, pattern-centric designs to plus sizes, and women have been raving about them ever since. Whether it's a floral blouse, colored trousers, or sophisticated dresses, Loft will satiate all your sartorial needs.
Check Out Their Collection Here!
13. Macy's
A day at the mall is never complete without a trip to Macy's, isn't it? If you didn't know it yet, Macy's also retails a host of plus size brands. From affordable brands to high-end ones and everything in between, Macy's has it all. They ship all over the world too.
Check Out Their Collection Here!
14. New York & Company
We all grew up lusting after New York & Company, but they had limited sizes for the longest time. They added plus sizes to their collection by acquiring the brand Fashion To Figure. From quirky and polished formals to fun partywear choices, New York & Company offers all things chic in plus sizes.
Check Out Their Collection Here!
15. Mod Cloth
Modcloth celebrates the idea of inclusivity and expression in the truest sense. Their designs are inspired by vintage sensibilities while playing with modern silhouettes. They have stores in New York, San Francisco, and Washington D.C, and they also retail in Nordstrom. They ship all over the US and globally too.
Check Out Their Collection Here!
16. Mei Smith
If minimalistic designs define you, Mei Smith is the place to go. Their collection is relatively smaller, but their silhouettes are stunning. Started by a former New York-based illustrator, it was started to meet the sensibilities of simple, breathable, and clean fashion choices. They currently ship only within the United States, so check out the online collection.
Check Out Their Collection Here!
17. New Look
One of UK's biggest fashion giants has extended their collection to include plus sizes, and we couldn't be happier. It is a happy place to explore simple wardrobe essentials as well as some hard-to-find pieces. With stores in every corner of the UK, a significant online presence, and worldwide shipping world, New Look is another brand you should explore if you haven't already!
Check Out Their Collection Here!
[ Read: 13 Best Plus Size Brands For Women's Workout Clothes ]
18. Nordstrom
If you live in the United States, Nordstrom is where you head for all your fashion needs. From luxury labels to affordable collections and everyday styles with a refreshing take on patterns, cuts, and prints in plus sizes, Nordstrom has a lot to offer. With 400 stores across 40 states in the US and Canada and worldwide shipping, there's no stopping Nordstrom.
Check Out Their Collection Here!
19. Old Navy
Old Navy is one of America's favorite brands. Their clothes are affordable, comfortable, and stylish while their collections are all-encompassing. While the brand always carried plus sizes in their online stores, they took to their offline stores in 2018 with 75 outlets and counting.
Check Out Their Collection Here!
20. Premme
Premme believes that women of all sizes are entitled to bold, fashion-forward statement pieces. It offers a rare collection of patterns that are otherwise considered too bold for plus sizes. Their skin-revealing silhouettes and uber-stylish cuts let you put your best foot forward.
Check Out Their Collection Here!
21. Simply Be
Be it a prom dress, swimwear, party wear, or a casual outfit – whatever it is you are looking for, Simply Be has it in store for you. It offers sizes up to 28 with flattering cuts, beautiful florals, and all things that let you flaunt those curves.
Check Out Their Collection Here!
22. Target
Going to Target is like therapy, don't you agree? You walk in and come out feeling so much better. But, guess what? There are more reasons to celebrate this amazing store, thanks to its plus size collections. It stocks some amazing and affordable plus size clothing, so rush back in there!
Check Out Their Collection Here!
23. Torrid
Nobody gets plus sizes jeans like Torrid does. It is known to measure real women to understand the intricate details that go into making clothes for fuller bodies. Butt-contouring jeans, tapered pants, flowing one-piece dresses, kimonos, intimates, swimwear – you name it, they lead the pack.
Check Out Their Collection Here!
Sizes differ with brands, especially when shopping for trousers and jeans. So, it's always best to try them out in-store and figure out your size before turning into a loyal online shopper. Did we miss any plus size brands that you swear by? Do you have any questions for us? Let us know by posting a message in the comments section below!
Expert's Answers For Readers' Questions
What size is considered plus size?
Plus size differs with countries. While it starts at 12 in the US, 16 is considered the starting plus size in Australia (though it is the equivalent of US size 12). In the UK, 16 and above is considered plus size.
What type of dress is best for plus size?
A-line dresses look the best on plus size and curvy women. Fabrics like rayon, polyester, georgette, cotton, and chiffon look great in these sizes. The idea is to let the fabric flow and not stick to your body, clump up, or seem ill-fitted.
Recommended Articles:
The following two tabs change content below.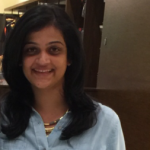 Latest posts by Pratima Ati (see all)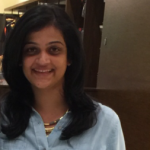 Pratima Ati
After working in Marketing and Business Development for a few years, Pratima Ati jumped ship to pursue two things she loved – fashion and writing. She's now a full-time Fashion & Lifestyle writer and has never looked back ever since. She sleeps early, reads often, and when she can't, she finally gives a closure to all the characters living in her drafts. Sometimes, they pass off as poetry too! That, and her training in Indian classical music and playing (learning) the veena keep her sane, civil, and bearable.