Top 10 Polynesian Tattoo Designs
Polynesia is the old name for over a 1000 islands scattered across the Pacific Ocean. Ancient Polynesians have left behind a treasure trove of art and culture, still influential on modern art and tattoo designs. These top ten Polynesian tattoo designs will show you exactly why Polynesian tribal tattoos art is still so popular in the field of tattoo art.
Top 10 Polynesian Tattoo Designs:
1. Polynesian Floral Tattoo:
This beautiful Polynesian art tattoo depicts a lotus accentuated by ornate designs. These reach out like tentacles across the back and towards the shoulders. Take a close look at the fine ornate designs and the authenticity of the lotus depiction. It's only natural that you should consult a tattoo artist with a flair for Polynesian tattoo art to replicate this tattoo.
2. Polynesian Back and Leg Tattoo:
This ornate design starts from the shoulders and extends all the way down to the lower limbs. Make a note of the intricate motifs that create tendrils. These effortlessly cover the side of the entire body. It's only obvious that this piece of art is going take time, pain and an expert to be replicated perfectly.
[ Read: Tattoo ]
3. Polynesian Back Tattoo:
This tattoo is the perfect example of Polynesian tribal art. Make a note of how well this tattoo covers the entire upper back with a perfectly synchronized design theme. Take a close look at the intricate designs and motifs, and the extensive use of shading that balances this whole piece of art.
4. Polynesian Shoulder and Thigh Tattoo:
This pair of Polynesian shoulder and leg tattoos perfectly complements each other. Make a note of the dark, sharp edges in the shoulder art that contrast with the soft floral motifs on the thigh. However, to keep a perfect symbiosis between the two, both the designs have apparent sharp edges.
[ Read: Pisces Tattoos ]
5. Polynesian Tattoo with Fish and Spearhead Motifs:
This Polynesian design tattoo incorporates two popular motifs integral to Polynesian art. The fish motif symbolizes fertility and blessings while the spearhead motifs represent power, agility and swiftness. This Polynesian tattoo is apparently a good source of inspiration for those who own it.
6. Polynesian Back Tattoo with Turtle Motif:
This Polynesian back tattoo effectively covers the whole back. The turtle depiction at the waist not only accentuates this piece of art but also adds symbolic meaning to it. The turtle motif in Polynesian art symbolizes longevity as the turtles live for a long time. Polynesian turtle tattoos are said to bring the good fortune of a long and fulfilled life.
[ Read: Portrait Tattoo ]
7. Polynesian Tiki Tattoo:
Tikis are Polynesian Gods, usually depicted in Polynesian art. Tikis are the ancestors of humans who have long passed into the spirit world. Having Tiki tattoos inscribed on your skin means summoning your ancestors to stand by you and ward off evil spirits. Though these superstitions are not applicable today, Polynesian tiki art has survived through tattoo art.
8. Polynesian Shell Tattoos:
This Polynesian art tattoo depicting an abstract shell, symbolizes prosperity. Shells were used in Polynesian times as currency. This depiction of shells in Polynesian tattoos is said to symbolize good fortune along with wealth and prosperity. This is a henna tattoo. However, you can recreate the same tattoo using standard tribal ink with the help of an experienced tattoo artist.
[ Read: Sparrow Tattoo Designs ]
9. Polynesian Turtle Tattoo:
The Polynesian culture is a native to modern day Hawaii. Hence, this Polynesian turtle tattoo also incorporates the ocean, the sun and the sand to symbolize the divine beaches of Hawaii.
10. Polynesian Upper Arm Tattoo:
This Polynesian tattoo designs stands apart for its intricate design and intense dark color. This tattoo is sure to hold everybody's attention as you pass by, proudly flaunting it on your upper arms.
[ Read: Top Ten Ear Tattoos ]
Hope you liked these Polynesian tattoo designs. Do leave us a comment below.
Find the best collection of tribal tattoos on Tattoos For All and shape your design perfectly.
Image source: 1 , 2 , 3 , 4 , 5 , 6 , 7 , 8 , 9 , 10

The following two tabs change content below.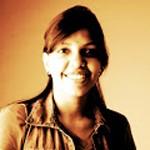 Latest posts by Shruti Goenka (see all)