50 Best Funky Hairstyles For Girls To Try In 2022
Because funky hairdos make you look unique and stylish with a great fashion sense.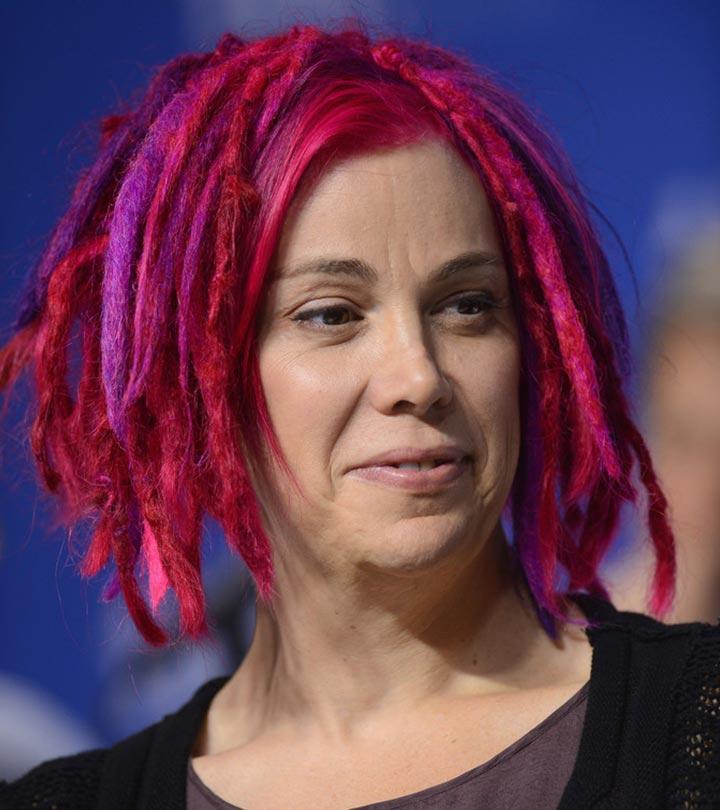 If you are all for hyper styles and avant-garde looks, these funky hairstyles for girls are going to hone your daring and baddie personality. Not everybody has the guts to add an edge to their hair experiments, so if you are game for some larger-than-life hairdos, you are at the right place.
So, scroll through these vibrant hairstyles and exhibit your uniqueness. Not for the faint-hearted!
1. Crazy Buzz Cut:
Go crazy this year with this bizarre buzz haircut. Your entire head should be covered with very short hair, which is absolutely next to a clean shaved head.
2. Flying Ponytail Braid:
A stiff wavy ponytail braid like this can help you get all the attention instantly. Give the base of the braid a significant lift and keep texturizing it as you go for an unusual flying effect.
3. Highlighted Wispy Bob:
Learn how to get a chic boho look with your short bob haircut. Here, the thin wavy and wispy layers are made to look stunning with those random highlights.
4. Tied Purple Hair With Shaved Sides:
Here comes an interesting funky haircut for girls! Shave off both sides of your head and get the short center-top hair dyed deep purple. Tying it with an elastic band will make the style funkier.
5. Vibrant Multicolored Textured Locks:
The vibrancy of this short multicolored bob will make you stand apart from others. If you are a person with funny bones, this textured hairstyle is what you would love to sport.
6. Airy and Volumized Top Hair:
Here is a true punk look for girls, which features only top hair as the rest of the head is almost shaved. Tease up the hair a lot to add volume and spritz hairspray to maintain the airy flair.
7. Tight Voluptuous Copper-Red Curls:
From super tight curls to extreme volume to bright copper-red shade, each and everything has perked up the appearance of this shoulder-length layered bob and given it a rockstar look.
8. Random Bold Spikes:
Here comes one of the best short funky hairstyles for girls whose style statement is 'bold and beautiful'! Keep both sides of your head shaved and cover the remaining area with random blonde spikes.
9. Super High Pompadour With Highlights:
Add some height to the top-front of your head with this wild super-high pompadour. Beautiful highlights and ultimate smooth finish will make the look eye-catching.
10. Sleek and Sharp Ultra-Stylish Hair:
Now, this is an ultra-stylish hairstyle that you should never ever try at your home. Only a pro can create that perfect top roll and those sharp hair blades on sleek smooth beautiful tresses.
11. Sparkling Ombre Waves:
Look sizzling hot in this atypical ombre waves and snatch the attention of all fashion-lovers. The sexy beachy effect has made the long waves even more sensual.
12. Messy Stray Layers With Volume:
Ask your stylist to layer your thick straight hair in no specific pattern. Then, tease up the layers to create a messy voluminous and absolutely strange look.
13. Mysterious Long Hair:
Here comes another funky hairstyle for girls with long hair. This weird and mysterious look can be a good choice for your next Halloween party. In fact, you can wear it anytime, if you want a real funky look. And don't forget a loud makeup to match the hairstyle up.
14. Asymmetric Coily Bob With Blue Highlights:
A coily bob with an asymmetric shape is not very common around us. Here, the jet black coils are spiced up with a wide layer of deep blue highlights.
15. Upside Down Triangular Purple Braid With Folded Ends:
Not everyone can dare to try this freaky purple hairstyle in which the hair at the back is maintained in the shape of a triangle, while the rest of the head is shaved completely. You just need to make the braid upside down and clip the folded ends at the crown. So, ready for it?
16. Gigantic Mohawk With Extra Volume:
This is a platinum blonde Mohawk hair, which is significantly different from other similar styles. Get it volumized as much as possible to come up with this eccentric look and you are ready to rock!
17. Fringed Waves to Rolled Back Top:
Get your platinum blonde hair fringed and roll the top of the waves back to one side. Volumize it intensely and add deep as well as cobalt blue highlights to it. Quite unconventional!
18. Colorful High Twisted Hair With Thick Layers:
Get playful with your hair by choosing the bright shades of yellow, pink and silver for it. Twist, fold and clip the painted locks in such a manner that it turns into a high effervescent hairdo.
19. Sleek Hair With Bold Bang:
A deep side part and a deep side bang are two key points of this flunky hairstyle. The entire top hair is transformed into a wide layered side bang, while the rest part is slicked back and made into a high pony.
20. Afro-Textured Twisted Hair:
This gonzo look suits the Afro-textured hair the best. Create multiple parts throughout the head, twist up the hair in each section and secure them by folding as well as tying separately.
21. Layered Tomboyish Hair:
This is basically a shoulder-length bob haircut with random layers. Add texture to them for creating a wispy flair and enjoy your cool punk look totally.
22. Puffy Twisted Bun With Pink Bottom:
The dash of deep pink at the nape of the neck has made this platinum blonde hair look outstanding. Add a pouf and twist up the top hair into a semi-high bun in order to show off the gorgeous color.
23. Bun Hairdo With Massive Pouf:
Let your pouf be the matter of talk for others. All you need to do is create a massive pouf at the top-front of your head by teasing the hair up intensely and turn the rest of the hair into a bun at the back.
24. Semi-Circular Rolled Back Voluminous Hair:
This mystifying hairstyle is a right pick for girls with curly hair. Here, the voluminous top-front section is rolled back in such a manner that a semi-circle is formed. Finally, give the hair a smooth finish.
25. Super High and Super Curly Beehive:
Replace your polished beehive with this kinky and coily one. The texture of the hair, the height of the bun, and the headband – altogether have made it a fun hairstyle to try out.
26. Messy Wide Bob With Additional Volume:
This shoulder-length bob is quite different from its other similar counterparts. You need to volumize both sides to come up with a wider hairstyle and give it a tangled finish for a crazy wild look.
27. Voluminous Coils Rolled Back to One Side:
Create a deep side part and let your sexy highlighted ringlets roll back to the other side of the head. An ideal choice for a night party!
28. High Colorful Braided Side Ponytail:
Show off your love for blue with this mischievous ponytail hairstyle. It is a high side ponytail on a cobalt blue hair with purple and electric blue highlights as well as a braided wraparound.
29. Oversized Side Hairdo With Waves and Fringes:
This enormous golden blonde side hairdo is quite difficult to pull off, unless and until you have an obsession for hairstyles. Do give it a try if you truly feel that you can handle it properly.
30. Half-n-half Bob With Double Buns:
What can be funkier than this outlandish shoulder-length bob hairstyle? The blue-black color combo, the bun pigtails and the rounded fringes have made it absolutely weird!
31. Long Wavy Dreadlocks:
This African hairstyle should be sported only if you have curly or bushy locks. Make sure that you give the ends of each matted coil of hair a rounded shape so that they don't get messy.
32. Puffy Slicked Back Bob With Blue Highlights:
This smart and sexy boyish bob features a thin blue highlighted section at the puffy top, which takes the slicked back platinum blonde hair to a whole new dimension.
33. Bulky Layered Hair With Wispy Points:
Create your own style statement with this extensive jet black hair with ultimate volume and wispy points. A true funky look – we must say!
34. Deep Pink Asymmetric Bob With Fringes:
If you don't mind coloring your hair deep bright pink, this will be your ideal choice for a cool funky look. Get your vibrant locks cut asymmetrically and fringed randomly and adorn it with a nice headband.
35. Reverse Ombre Hair With Messy Curls:
Now, here is a reverse ombre hair that is not at all seen too frequently. Jazz up the funky look with messy textured curls and long side-swept bangs.
36. Fiery Voluminous Mohawk With Straight Ends:
If you have guts to wear this fiery copper-red Mohawk hairstyle, you are surely going to be a trendsetter. Tremendous volume and nearly straight ends are two biggest features of this hairdo.
37. Reverse Mohawk Dreadlocks:
You know about Mohawk. You know about dreadlocks too. Now, combine these two and reverse the position of the hair to come up with this rocking look.
38. Dual-Toned Fringed Ponytail:
This is an auburn red high ponytail with curly ends, which is spiced up with long peach front fringes. The touch of auburn red to the sides of the fringes has made the look even edgier.
39. Side-Parted Rounded Cobalt Blue Bob:
A simple glossy cobalt blue bob can change your look completely. Give its ends a slightly rounded shape and let they embrace your facial structure beautifully.
40. Long Polished Multi-Braided Ponytail:
Add shine to your long sleek hair and create numerous neat braids all over the head. Take them altogether and tie up at the nape of the neck with an elastic band. Super funky, no?
41. Unique Braided Bun With Two Shades:
Braid up the hair in thin sections starting from your hairline up to the ends. Color the braids light purple and light purple alternatively and then, turn them into a single low bun. A total bizarre look!
42. Pink and Blue Long Waves With Hat:
Start painting your long waves lively deep pink and merge it with dazzling electric blue as you go down gradually. A hat will complement the punk look perfectly.
[ Read: Most Popular College Girls Hairstyles ]
43. Layered Bushy Bob With Headband:
A bushy bob always signifies a cool, casual and rocking hairstyle. Here, the layered shoulder-length bob is beautified with a multicolored bandana.
44. Blonde Waves With Touch of Black:
Here is another two-toned hairstyle in which the front fringes and a certain part of the side hair is colored jet black, while rest of the wavy locks is left platinum blonde. Did you love the weird look?
45. Boyish Bob With Intense Messy Finish:
Perk up your tomboyish look by taking inspiration from this punk 'Jo Calderone' version of Lady Gaga. A short bob haircut and random messy curls are enough to alter your look.
46. Huge Reddish-Brown Top-Front Bun:
The dark reddish brown shade has made this bun hairstyle stunning. You just need to gather all your wavy locks into a massive bun at the top-front of your head and texturize it nicely.
47. Side Half Hairdo With Mini Bouffant and Highlights:
Extreme volume, light purple shade, rolled sides, and a huge flowery bun have turned this golden blonde hairdo into an innovative one. Do give it a try for a funky look.
48. Large Twisted and Braided Topknot:
Create abundant braids all over your head by taking the deep burgundy hair in very small sections. Then, twist them up altogether into a hefty topknot and enjoy your offbeat look.
49. Long Dual-Toned Waves With Rounded Fringes:
Look highly unconventional by dying half of your long light golden blonde hair vivid deep blue. It should include half of your rounded fringes, wavy locks and certain section of the bottom of the other side too.
50. Voluminous Straight Mohawk With Straight Fringes:
Add extreme volume to your jet black Mohawk hair and straighten up the hair as well as the front fringes nicely. It should give a sharp spiky flair and make you look absolutely funky.
Some of the funky hairstyles for girls mentioned in this article are the best way to show off your unique personality. These hairstyles allow you to experiment with different and larger-than-life looks. If you love something short or daring, you can go for the buzzcut or a short wispy bob with highlights. If colorful and vibrant looks are more your style, opt for pink and blue waves, fiery mohawk, or copper-red curls for a rockstar look. What are you waiting for? Go and get your favorite funky hairstyle.
The following two tabs change content below.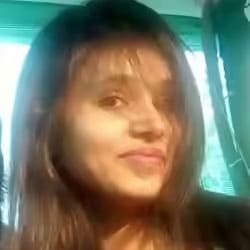 Jyotsana Rao is an engineering graduate from NIT, Nagpur, who discovered her love for writing during her undergraduate days. She...
more