7 Popular Hair Extension Parlours In Hyderabad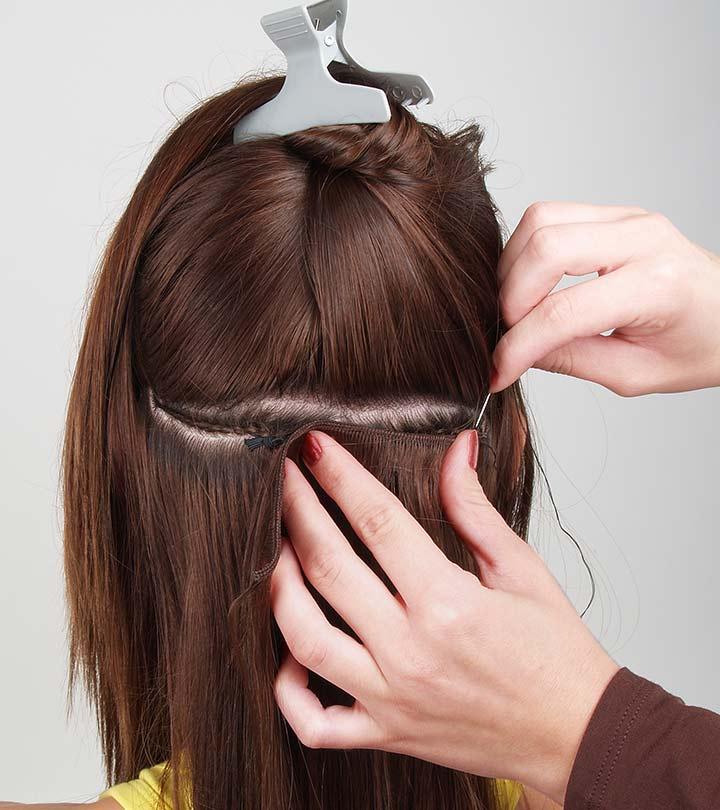 Hair extensions are something that adds beauty and charm to your looks. It is one of the biggest fashion statements these days and women are going absolutely crazy with them for their endless varieties. Hair extensions are quite an easy and flexible way to look amazing without even having to cut your hair or try expensive coloring. There are many kinds of hair extensions in the market today. You should really go ahead and experiment with a couple of them. If you happen to live in Hyderabad, India, you should definitely go ahead and check out some good hair extensions at the parlor. In case you are confused, let me guide you through some of the top beauty salons and parlors in this city that offer hair extensions.
Let us have a glimpse of the 7 best hair extensions in Hyderabad:
1. Lakme Beauty Salon:
The Lakme Beauty Salon is located in Banjara Hills in Hyderabad. The professionals here take absolute care of all skin and hair problems. No matter what kind of facial you are looking for or what color you would like for your hair extensions, they have everything you require. Believe me that you won't regret coming here.
Landmark: Near Midway Bakers
Contact Number: 040-66622290
[ Read: Hair Extension Parlours In Mumbai ]
2. La Belle:
La Belle is a beauty parlour as well as health and skin centre located in the Sri Sadan Towers of Vivekananda Colony in Kukatpally. Here you will find a whole lot of opportunities to style your hair. The services offered by this place are absolutely efficient. You could contact them through an email as well.
Landmark: Near the Vivekananda Statue
Contact Number: 040-23161636
3. De Vogue:
One of the most popular and famous beauty salons all over Hyderabad is none other than De Vogue. It is located at Madhapur in Hyderabad. The services offered here are almost endless. If you want good hair extensions, you will have to visit this place.
Landmark:In the opposite lane to Image Hospitals
Contact Number: 040 40211999
4. Jawed Habib Beauty Salon:
The Jawed Habib Beauty Salon is a unisex parlour located at Banjara Hills in Hyderabad. Here you will find some of the most amazing and unique hair extensions. The staffs are always available to help you out with all kinds of hair problems. You can always consult with them before making the final decision.
Landmark: Banjara Hills Hotel
Contact Number: 040 23373968
[ Read: Hair Extension Parlours In Delhi ]
5. Mirrors Salon And Spa:
Mirrors Salon and Spa is a top rated salon located at Jubilee Hills in Hyderabad. It is a unisex parlor and specializes in hair care. Getting hair extensions here shall never be a problem. They offer hair treatments, body treatments, spa services and much more. They accept credit cards too. If you are looking for something that is sophisticated in quality, this is the place you must visit. There is no way you are going to regret visiting the Mirrors Salon and Spa.
Landmark: Celebration Restaurant
Contact Number: 040 23544236
6. Shahnaz Herbal Beauty:
The Shahnaz Herbal Beauty is located at Sanath Nagar in Hyderabad. It is one of the most renowned beauty parlours you will find all over Hyderabad. The hair extensions here are fancy and affordable at the same time. There is no chance that you regret after using their products.
Landmark: S.R.P Colony
Contact Number: 9866188741
[ Read: Best Hairstylists In Bangalore ]
7. Latha Herbal Beauty Parlour:
Out of all the parlours in Hyderabad, this is one among the top rated ones. It has excellent hair extensions you will fall in love the moment you see them. Located at Bolarum in Hyderabad, this parlour with professional staff members offers amazing services.
Landmark: Sri Nagar Colony
Contact Number: 9440565607
Hope you liked this post. Now, that you know the best hair extensions in Hyderabad, which one would you choose? Do not forget to share your valuable experiences with us.
Recommended Articles:
The following two tabs change content below.