10 Popular Spiritual Retreats In India
Top destinations to relax your mind, rejuvenate your body, and heal your spirit.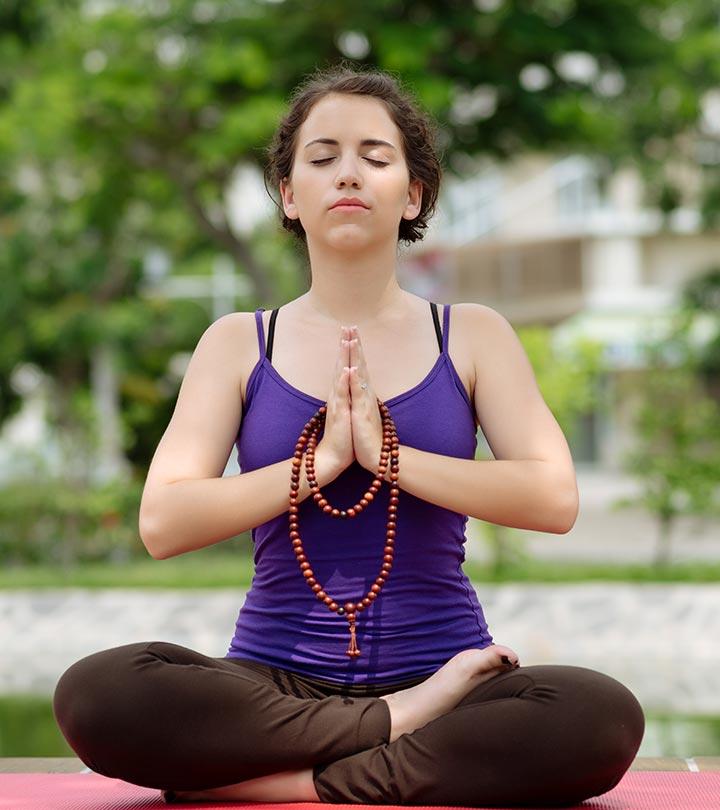 Are you at the crossroads, where you feel dejected, lost and helpless? Do you think that despite a good career and all the success you have seen, you still feel hollow within? Many a times, despite having all that we have ever hoped, there is a lingering feeling of restlessness. Though you may laugh it off, you may need some spiritual intervention to reach out to your inner-self.
If you are one of those who does not believe in knocking on the doors of a temple or church to seek peace and answers, then a pilgrimage to a spiritual retreat is the place to go!
This post talks about the top 10 spiritual retreats in India. Would you like to know what they are? Keep reading!
1. Yoga Vidya In Karnataka
This is a great place for both beginners and advanced yoga practitioners. The Yoga Immersion Retreat is a 2-week long program that is designed especially for beginners. Here, the theory of yoga is taught, and detailed exhibitions and instructions are provided as well. The basics of Patanjali Yoga sutras and Ayurveda are also taught. Yoga Vidya also offers a meditation retreat where yoga is combined with art. This is one of the most famous spiritual retreats in India.
Address: AyurYoga Eco-Ashram
Village JP Hundi, Kannenur Post,
Hulhalli Hobli, Mysore District,
Karnataka – 571314
Contact Number: (+91) 99866-99849 (For International Guests)
(+91) 95674-42239 (For Indian Guests)
Highlights: Yoga courses that include Asanas and Pranayamas, detox kriyas, practices for balancing chakras, yoga and art therapy retreat, yoga philosophy and methodology taught by yoga gurus/teachers, comfortable accommodations with Wi-Fi access and much more.
2. Tushita Meditation Center In Himachal Pradesh
Located in the hills of Northern India, Tushita Meditation Center in Dharamsala is famous for the study and practice of Buddhism. Although it is not really a retreat, it offers you the perfect environment for the learning and practicing of this religion. The Center offers 10-day introductory courses as well as personal retreats for individuals experienced in the practice of Buddhism, and who want to focus on discipline and silent meditation. They practice different forms of meditation, such as transcendental meditation or silent mantra meditation, mindfulness meditation, and visualization techniques.
Address: Tushita Meditation Centre
McLeod Ganj,
Dharamsala,
Himachal Pradesh – 176219
Contact Number: (+91) 8988-160-988
Highlights: Personal Retreats, Group Retreats, Programs with courses on Introduction to Buddhism, Discovering Buddhism and much more. Movie days are also provided to participants.
3. Ashiyana Yoga Retreat In Goa
This is a great retreat that offers holistic therapies, yoga and other programs to help you overcome stress from a hectic lifestyle. The retreat center offers 3 different packages to suit individual needs, and you can chose from a 7, 14 and 21-day stay. The retreat focuses on using yoga and other approaches to reduce stress and regain balance in one's life.
Address: Ashiyana Tropical Retreat Centre,
Junas Waddo,
Mandrem, Goa
Contact Number: NA
Email: contact@ashiyana-yoga-goa.com
Highlights: Ashiyana Elixir Program, yoga therapies, Ayurvedic Detox Retreats, The Groove Yoga Festival, luxury-eco tree houses, villas, beach huts, suites and lodges and much more.
4. Ananda In The Himalayas:
This spiritual retreat provides you with the scenic beauty of the Himalayas coupled with yoga and meditation. Ananda teaches the Bihar School of Yoga techniques and offers classes in a wide range of meditation forms and shuddi kriyas that are practices of yoga that help in purifying the body and mind. You will find a full-service spa where you can relax and rejuvenate. Ananda also offers special retreat packages such as yoga detox, weight loss, and stress management. This is the perfect place for relaxation and spiritual awakening.
Address: The Palace Estate,
Narendra Nagar Tehri – Garhwal,
Uttaranchal – 249175
Contact Number: (+91) 1378 227500 (calls between 2300 hrs and 0800 hrs IST)
Highlights: Yoga detox package, weight loss package, over 80 Ayurvedic beauty and body treatments, Satyananda Yoga techniques, meals based on Ayurveda, exclusive getaway packages, luxurious accommodation with all amenities and much more.
5. Satvik Sadan In Uttarakhand
This is a yoga retreat that is well-known as a Vedic wellness retreat. The main focus of Satvik Sadan is on the power of yoga and participants are taught about how Ayurveda can bring powerful effects to one's daily life. In this retreat, counseling on lifestyle management, Ayurvedic massages, etc. are offered.
Address: Shree Kailash Mukhi,
Talla Dhungsil, Nainital,
Bhimtal,
Uttarakhand – 263136
Contact Number: (+91) 97600 95451
Highlights: Luxurious and spacious accommodation, library, yoga theater and much more.

Quick Tip

The necessities, such as comfortable clothing, yoga or exercise attire, personal medications (if you take any), and other essential personal items, may be included while packing for a meditation retreat. In addition, depending on your lodging, you should pack additional bedding and comfort goods.

6. Yoga Ashram In Uttarakhand
Rishikesh is one of the most popular places in India when it comes to spirituality. The Yoga Ashram here offers many yoga retreats as well as wellness packages that aim to revitalize the soul. Apart from these, it also offers a comprehensive program for yoga travel through which you can travel to different spiritual retreats across India. Customized retreats are also available for those who want a package to suit their particular needs.
Address: Village Tapovan (Rishikesh)
PO Tapovan Saray (close to Badrinath Road)
District Tehri Garhwal – 249192
Uttarakhand
Contact Number: NA
Email: namaste@himalayanyogashram.com
Highlights: Ayurvedic Healing programs, Satsang and meditation, yoga therapy classes, comfortable accommodation with daily vegetarian meals and much more.
7. Blue Mango Retreats In Himachal Pradesh
Located in the scenic Spiti Valley, Blue Mango Retreats is one of the most famous spiritual retreats, bringing visitors from every corner of the world. This retreat is perfect if you are looking for peace and solitude. This is a 6-day retreat where your mind is rejuvenated, your spiritual understanding is deepened, your spiritual development is strengthened and your soul is healed.
Address: Corporate Office
F – 301A, 1st Floor,
Lado Sarai,
New Delhi
Contact Number: (+91) 94860-16600
Email: contact@bluemangoretreats.com
Highlights: Tibetan Om Meditation, Guided Meditation, Moon-Starlight Meditation, Green Therapy, Yoga, comfortable accommodation with fresh organic produce for daily healthy meals and much more.
8. Ashtanga Vinyasa Yoga Centre In Karnataka And Kerala
You will find this retreat in Mysore in Karnataka as well as Varkala in Kerala. The center offers a variety of retreats in which programs are designed to help participants with their spiritual development. Apart from yoga and meditation classes, classes on Osho meditation and a 3-week comprehensive course on Pranayama is also included. This is a wonderful retreat that will help you focus on your inner self.
Address (Karnataka): G19 Kingsdale,
Sathya Marga,
Siddhartha Nagar,
Mysore
Contact Number: (+91) 93422-56593
Address (Kerala): Abhijna School of Yoga
Vrindavanam
Kurakkanni, Varkala
Thiruvananthapuram, Kerala
Contact Number: (+91) 85920-87378
Highlights: Ayurvedic spa and healing, tours and excursions, yoga retreats and courses, comfortable accommodation with nutritious well-balanced daily meals and much more.
9. Shreyas Retreat In Karnataka
Located in Bangalore, this is another very popular spiritual retreat that offers you sessions on Ashtanga Yoga, Hatha Yoga as well as a variety of Ayurvedic massages such as the Shirodhara Ayurveda and Choorna Pinda Sweda. This spiritual retreat in India focuses on using yoga as a way to bring balance to one's body, mind, and spirit, and provides silent retreats where you can bring calm to your mind and reprioritize your life's goals.
Address: Shreyas Yoga Retreat
Santoshima Farm, Gollahalli Gate, Nelamangala, Bangalore
Contact Number: (+91) 9916-117-773
Highlights: Ashtanga Yoga and Hata Yoga Retreats, Ayurvedic Rejuvenation Package, Wellness For The Soul Package, The Joy Of Giving Package and much more.
10. Isha Foundation's Ashram And Yoga Center In Tamil Nadu
This is a center that has been visited by people from across the globe for 20 years. It offers a 3 to 7-day introductory program for Isha Yoga, which focuses entirely on yoga. You can also opt for a rejuvenation retreat where the focus is put on health and wellness. With yoga, meditation and wellness programs, this center is the perfect place to rejuvenate your mind, body, and spirit.
Address: Isha Yoga Center
Isha Life,
No 117, Luz Church Road,
Near Nageshwara Rao Park,
Mylapore, Chennai – 600004
Contact Number: (+91) 4 424-981-185
Highlights: Isha Kriya Meditation, Sacred Walks, Isha Rejuvenation Retreats and much more.
By going on a journey to a spiritual retreat, you can bring balance to your life and focus on your spirituality, which is something that not many people are able to do. You can find inner peace and tranquility and improve your life by bringing balance to it, with the help of yoga and meditation.

Quick Tip

Many retreats are pricey, leaving them out of reach for many people. If the price is a deterrent for you, there are more inexpensive ways to benefit from meditation, such as watching meditation videos, utilizing meditation apps, streaming virtual seminars, and listening to guided meditations.

Spiritual development is the way forward if you feel hollow on the inside despite having a good job, enough money, and a loving family. A spiritual journey helps such people attain balance in their life, find inner peace, and revel in a state of tranquility with the help of meditation and yoga. The aforementioned spiritual retreats in India offer meditation, yoga, and wellness programs to rejuvenate the body, mind, and spirit. These centers also provide luxurious accommodation and nutritious food. While enlightenment and nirvana are matters of faith and devotion, these retreats act as sanctuaries, providing you with a safe space for contemplation and introspection. So, look for your nearest spiritual retreats and sign up for packages that you feel are suitable for your personal needs.
Frequently Asked Questions
How much do spiritual retreats cost?
Spiritual retreats can cost around $100 to $8,000, depending on the length of the retreats and the accommodation availed.
How do you make a spiritual retreat at home?
Set a private space at home for your mini spiritual retreat. You may throw a bunch of cushions, light incense, and play zen music to set the mood. Block at least an hour of your day and indulge in meditation. You may ask interested people from your close circle to join you. Do this once a week.
The following two tabs change content below.