100 Motivational Positive Thinking Quotes To Brighten Your Day
Use the wise words of some famous personalities to stay positive and motivated!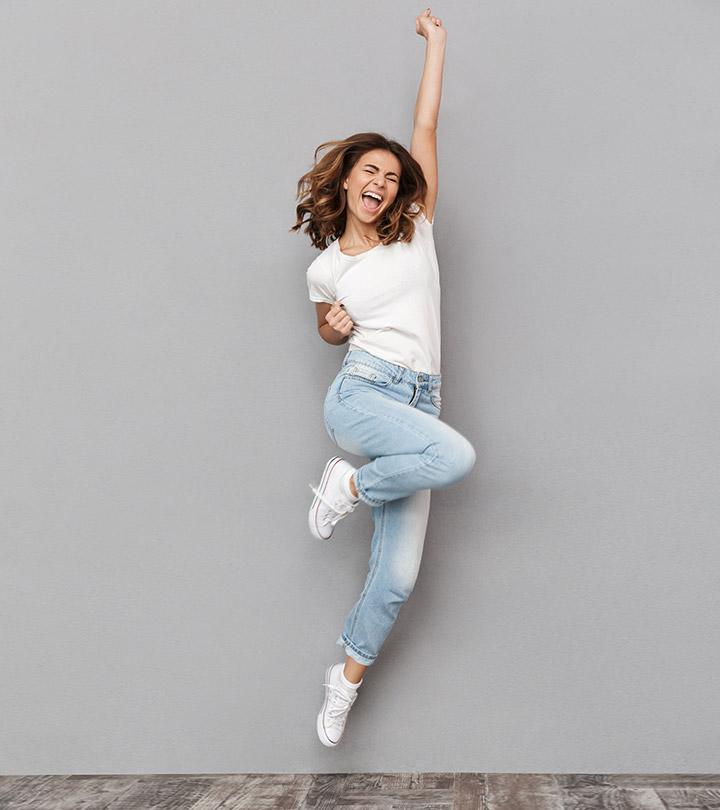 Positivity has the power to move mountains. It only takes a few positive thoughts and attitude towards life to turn your day around. Whether you are at the receiving end of your struggles or experiencing a dark phase, simple affirmations words of positivity and encouragement can uplift your mood, boost your self-esteem, increase your confidence, encourage personal growth and create a long-lasting impact on your well-being. and create a long-lasting impact on your well-being.
Positive thinking is an add-on to your mental health – it equips you with an optimistic outlook, builds motivation, and helps you develop a better approach to handle your woes. So, let the good vibes linger with our best collection of positive thinking quotes and messages. Read and share them to improve someone's spirit and keep yourself motivated even when you fail. Scroll down!
Power Of Positive Thinking Quotes
"Positive thinking will let you do everything better than negative thinking will." – Zig Ziglar
"Positive thinking means expecting, believing, and visualizing what you want to achieve. It means seeing in your mind's eye the thing you want, as an accomplished fact." – Unknown
"The mind is everything. What you think you become." – Buddha
"Say something positive, and you'll see something positive." – Jim Thompson
"If you can stay positive in a negative situation, you win." – Unknown
"The most common way people give up their power is by thinking they don't have any." – Alice Walker
"Just for the record darling, not all positive change feels positive in the beginning." – S. C. Lourie
"Choose to be optimistic, it feels better." – Dalai Lama
"Your mind is a powerful thing. When you fill it with positive thoughts, your life will start to change." – Unknown
"Never let a bad situation bring out the worst in you. Choose to stay positive and be the strong person that God created you to be!" – Unknown
"A positive attitude gives you power over your circumstances instead of your circumstances having power over you." – Unknown
"Positive thinking is more than just a tagline. It changes the way we behave. And I firmly believe that when I am positive, it not only makes me better, but it also makes those around me better." – Harvey Mackay
"Things turn out best for the people who make the best of the way things turn out." – John Wooden
"Once you replace negative thoughts with positive ones, you'll start having positive results." – Willie Nelson
"Positive thinking is a valuable tool that can help you overcome obstacles, deal with pain, and reach new goals." – Amy Morin
"A positive attitude may not solve all our problems but that is the only option we have if we want to get out of problems." – Unknown
"Optimism is the faith that leads to achievement; nothing can be done without hope." – Helen Keller
"Positivity brings about a peace of mind which in turn relaxes your whole being." – Unknown
"Nurture your mind with great thoughts, for you will never go any higher than you think." – Benjamin Disraeli
"The positive thinker sees the invisible, feels the intangible, and achieves the impossible." – Winston Churchill
"Cultivate an optimistic mind, use your imagination, always consider alternatives, and dare to believe that you can make possible what others think is impossible." – Rodolfo Costa
"Start each day with a positive thought and a grateful heart." – Roy T. Bennett
"Always end the day with a positive thought. No matter how hard things were, tomorrow is a fresh opportunity to make it better." – Unknown
"Pessimism leads to weakness, optimism to power." – William James
"It makes a big difference in your life when you stay positive." – Ellen DeGeneres
"Keep your thoughts positive because your thoughts become your words. Keep your words positive because your words become your behavior. Keep your behavior positive because your behavior becomes your habits. Keep your habits positive because your habits become your values. Keep your values positive because your values become your destiny." – Mahatma Gandhi
"No matter where you work or live or what occupation you engage in negative or undermining forces are constant. But, you have been armed with positive thinking that permeates each and very thorny bush within the garden of life." – Catherine Pulsifer
"I personally believe that positive thinking creates a positive view toward life that can bring success and help lead a good, rich, healthy and happy life." – Bill Mcdowell
"Being in a positive state of mind is more important than you might think as the mind cannot be creative in a negative state. New ideas, thoughts and inspiration will only take place when the mind is positive." – Joe Hinchliffe
"Perpetual optimism is a force multiplier." – Colin Powell
"Positive thinking produces more energy, more initiative, and more happiness." – Unknown
Shea, a blogger, wrote about how some quotes changed her way of thinking and transformed her life. She said, "They work as mantras when I need to readjust my mindset. I'll write them in notebooks, repeat them out loud to myself, and embed them in my art (i)."
A healthy and positive mindset will set you up for success. Go through the motivational quotes in our next section to live better, experience good energy, feel more productive, develop an unshakeable belief in yourself, and make better decisions. These inspirational, self-help proverbs teach you to respond to your obstacles with a calm mind, confident outlook, and strong heart.
Positive Thinking Motivational Quotes
"You are the only one who can control the way you think. Make sure you nourish the positive thoughts, and weed out the negative ones!" – Catherine Pulsifer
"Keep your face to the sunshine and you cannot see a shadow." – Helen Keller
"The more positive thoughts you have, the better you feel, which causes you to have more positive thoughts, then you feel even better." – James Borg
"To be happy is to think positively, confidently and optimistically." – Dr T.P.Chia
"The happiness of your life depends upon the quality of your thoughts: therefore, guard accordingly, and take care that you entertain no notions unsuitable to virtue and reasonable nature." – Marcus Aurelius
"No matter what you're going through, there's a light at the end of the tunnel and it may seem hard to get to it but you can do it and just keep working towards it and you'll find the positive side of things." – Demi Lovato
"Those who are free of resentful thoughts surely find peace." – Buddha
"It takes but one positive thought when given a chance to survive and thrive to overpower an entire army of negative thoughts." – Robert H. Schuller
"Few things in the world are more powerful than a positive push. A smile. A world of optimism and hope. A 'you can do it' when things are tough." – Richard M. DeVos
"We can change our future by merely changing our attitude to the positive. Simple yet powerful!" – Zeenat Merchant Syal
"Things have a way of working themselves out if we just remain positive." – Lou Holtz
"Choosing to be positive and having a grateful attitude is going to determine how you're going to live your life." – Joel Osteen
"Choosing to be positive and having a grateful attitude is going to determine how you're going to live your life." – Joel Osteen
"Positive thinking evokes more energy, more initiative, more happiness." – Unknown
"One of the most efficient ways you can improve your life is by simply thinking in a more positive way." – Robert Norman
"Wherever you go, no matter what the weather, always bring your own sunshine." – Anthony J. D'Angelo
"Optimism is the most important human trait because it allows us to evolve our ideas, to improve our situation, and to hope for a better tomorrow." – Seth Godin
"Be positive with every idea surrounding your dreams. Think about the possibility of what you plan to do and approach it with an optimistic action. Stay positively." – Israelmore Ayivor
"That is what positive thinking is all about. It's about responding to life's obstacles with a positive, never-back-down attitude." – Darrin Donnelly
"When you expect the best, you release a magnetic force in your mind which by a law of attraction tends to bring the best to you." – Unknown
"Positive thinking can be contagious. Being surrounded by winners helps you develop into a winner." – Arnold Schwarzenegger
"Optimism is a happiness magnet. If you stay positive, good things and good people will be drawn to you." – Mary Lou Retton
"I'm loud…but I'm positive. You don't get anywhere by beating people down with negativity." – Frank Martin
"Say and do something positive that will help the situation; it doesn't take any brains to complain." – Robert A. Cook
"Positive thinking/t is the first step to setting your mind to focus on the bright side of life." – Tamara Tilleman
"When you go through a negative situation, don't think about it. Make it positive." – Yoko Ono
"Being positive doesn't happen by chance. It's a decision." – Diamante Lavendar
"Thoughts Become Things… Choose The Good Ones!" – Mike Dooley
"Keep your face always toward the sunshine – and shadows will fall behind you." – Walt Whitman
"By regularly practising mindfulness we can carve out positive pathways in the brain, in the same way that rivulets of water carve grooves into sand." – Dr Patrizia Collard
"Positive thinking helps you become decisive and courageous in small matters and in big matters." – Unknown
A single positive thought can change your difficult time and encourage you to see the bright side of life. The following section lists some short, funny, and happy positive thinking quotes to make you laugh and put a smile on your face. Keep reading.
Funny Positive Thinking Quotes
"Minds are like parachutes, they only function when open." – Thomas Dewar
"I have P.M.A. I'm positive, I'm mental, and I know I have attitude." – Unknown
"A positive attitude may not solve all your problems, but it will annoy enough people to make it worth the effort." – Herm Albright
"Think positive. For example: I fell down the stairs today and thought, "Wow! I sure fell down those stairs fast." – Unknown
"Don't worry about the world coming to an end today. It's already tomorrow in Australia." – Unknown
"I am an optimist. It doesn't seem to be much use being anything else." – Winston Churchill
"Think like a proton. Always positive." – Unknown
"When you focus on the good, the good gets better." – Unknown
"There are no traffic jams along the extra mile." – Unknown
"Always borrow money from a pessimist. He won't expect it back." – Unknown
"If you think you are too small to make a mistake, try sleeping with a mosquito." – Dalai Lama
"If you have an open, loving, positive attitude, anything burdensome in life can be lightened!" – James Van Praagh
"Until you change how you get things done, you'll never know what works best."― Roy T. Bennett
"You have to be positive, and I'm not just talking about athletics, this also applies to life." – Sheryl Swoopes
"The way I see it, if you want the rainbow, you gotta put up with the rain." – Dolly Parton
"This too shall pass. It might pass like a kidney stone. But it will pass." – Unknown
"Life is a shipwreck, but we must not forget tossing in the lifeboats." – Unknown
"You can't wait for inspiration. You have to go after it with a club." – Unknown
"There is no advertisement as powerful as a positive reputation traveling fast." – Brian Koslow
"There are far, far better things ahead than anything we leave behind." – C.S Lewis
"When things go wrong, don't go with them." – Elvis Presley
Infographic: 8 Positive Thinking Quotes To Push You To Keep Going
We are all aware of the importance of looking at the bright side of things. When you embrace a positive life view, nothing can stop you from overcoming the difficulties life throws your way to achieve your goals. Check out the infographic below for the top 8 positive thinking quotes that will push you to keep going when you feel like giving up.

We all have bad days when the whole universe is conspiring against us. Therefore, it is natural for you not to feel at your hundred percent all the time. However, life waits for none and goes on its merry ways. This is probably the least motivating line towards the end of the article, but the upside is that this page lists 100 amazing motivational positive thinking quotes to help you charge through your bad days and practice perseverance and gratitude. The bottom line is that there is no escaping the awful circumstances. Still, positivity is not a destination – it is something that resides within you, and you need only to know how to cultivate it. So, make memos, reminders, or bookmark this page to keep returning to these quotes that will fill you up with renewed enthusiasm to go and seize the day.
Frequently Asked Questions
How do I change my thoughts from negative to positive?
While it's easier said than done, you must focus on what is in your control and do it. What's not in your control should not be your worry. The best way is to be aware of your thoughts. Notice their overall tone and try to change it. This might help you have control of your thoughts.
What is a positive person called?
A positive person is called an "optimist" who believes and hopes for the best outcomes in every situation.
Is a positive attitude a skill?
Yes, it is a skill that you can develop over time by consciously training your mind to focus on the brighter side of things.
Keep the pessimism at bay! Read these 12 inspiring quotes whenever you feel the negativity creep in. These will instantly make you feel positive about yourself and life in general!
Personal Experience: Source
i. 5 Quotes That Changed My Mindset
https://sheaish.wordpress.com/2020/04/15/5-quotes-that-changed-my-mindset/