What Is Pre-Poo and What Are the Benefits?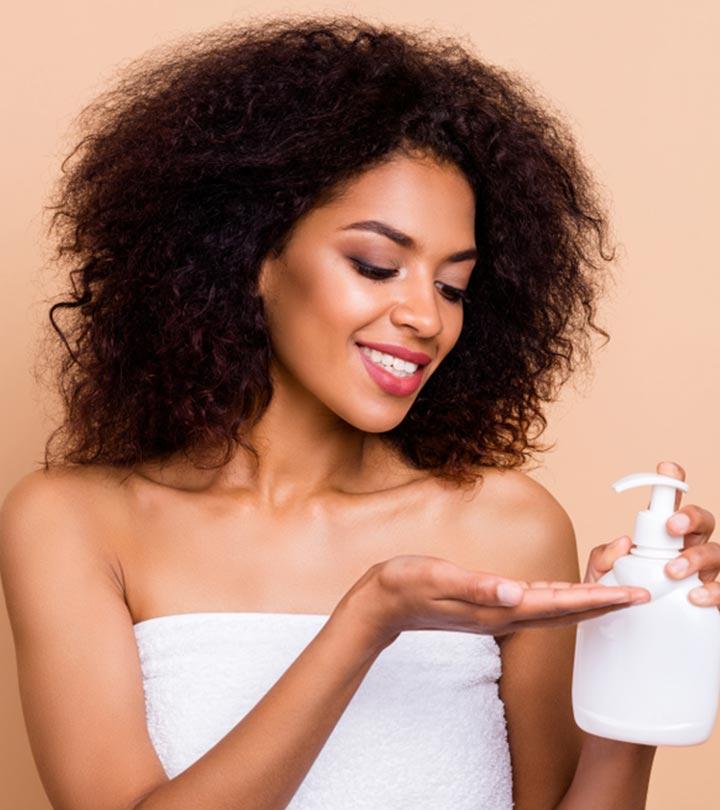 804799
Chemical treatments, heat styling tools, UV exposure, and pollution can leave your hair dull, lifeless, and limp. In such cases, regular shampooing and conditioning are not enough to restore your hair's health and vitality. You need a pre-poo treatment.
Pre-poo is the best way to nourish, moisturize, and rejuvenate natural and damaged hair. Scroll through this article to understand its benefits, how to do it, and products to use for pre-poo treatments.
What Is Pre-Poo?
Pre-poo is short for "pre-shampoo." It refers to any protective moisturizing treatment you apply to your scalp and hair before shampooing. Pre-poo treatments can be left on your hair for at least 30 minutes or longer, depending on your hair type. They are best for restoring the health of Afro-textured hair or damaged hair. Keep reading to learn the benefits of pre-pooing.
Benefits Of Pre-Poo Treatments
Moisturize The Hair: Pre-pooing provides the much-needed moisture to curly, coily, and dry hair. Pre-pooing with nourishing oils restores the moisture balance, provides nourishment to the hair, and keeps it healthy.
Condition Your Hair: Pre-pooing prevents your hair from drying out during a shampoo wash, allowing the post-wash conditioner to work more effectively.
Detangle: Curly hair is tough to detangle. Pre-pooing moisturizes your hair strands to prevent tangling during shampooing and makes post-wash detangling easy.
Nourish The Scalp: Pre-poo treatments include warm oil massages that nourish your scalp, improve circulation, and boost scalp and hair health in the long run.
Are you excited to pre-poo your hair? In the next section, find out what you can use for the pre-poo treatments.
Types Of Pre-Poo To Use
1. Pre-Poo Oils
Oils are an effective way of deep conditioning your hair before a shampoo wash. For pre-pooing, use oils like:
2. Pre-Poo Hair Butters
Hair butters like shea, mango, aloe, and cocoa butters are known for their intensive moisturizing properties (6). These butters are often used in deep conditioners and hair masks and may help hydrate and nourish your hair. You may use these products on their own or mix them with other ingredients to customize a DIY hair mask for your hair type.
3. DIY Pre-Poo Hair Masks
1. Banana And Olive Oil Pre-Poo Hair Mask
Banana improves hair shine and manageability, while olive oil has anti-inflammatory properties (7), (2). This hair mask is nourishing and moisturizes the hair, tames frizz, and repairs hair damage.
You Will Need
1 medium banana (mashed)
2 tablespoons of extra-virgin olive oil
Method
Blend the mashed banana and olive oil.
Apply this pre-poo to your hair. Saturate each strand.
Leave it on for 30 minutes.
Wash off with a mild shampoo.
2. Avocado And Jojoba Oil Hair Mask
Avocados are beneficial for your health, and they are popularly used as a base in hair masks. The wax esters in jojoba oil may help keep your scalp healthy (3).
You Will Need
1 small, ripe avocado (mashed)
2 tablespoons of jojoba oil
Method
Mix the mashed avocado and jojoba oil.
Coat your hair with the mixture. Cover each strand.
Leave it on for 30 minutes.
Rinse off the hair mask and wash with a gentle shampoo.
3. Aloe Vera And Coconut Oil Hair Mask
Aloe vera gel has moisturizing properties, and coconut oil minimizes protein loss from the hair and penetrates deep into the shafts (8), (1). This hair mask can hydrate and strengthen the hair.
You Will Need
2 tablespoons of aloe vera gel
1 tablespoon of coconut oil
Method
Blend the aloe vera pulp with the coconut oil until you get a smooth mixture.
Apply the hair mask from root to tip. Gently massage it onto your scalp.
Leave it on for at least an hour.
Rinse off with warm water and shampoo.
4. Flaxseed, Jojoba, And Coconut Oils Pre-Poo Treatment
Animal studies found that flaxseed oil might promote hair growth (9). This blend of oils can strengthen your hair, minimize breakage, and promote growth.
You Will Need
1 tablespoon of flaxseed oil
1 tablespoon of coconut oil
1 tablespoon of jojoba oil
Method
Mix the oils.
Massage the oil blend onto your scalp. Coat the hair strands evenly.
Leave it on for 30 minutes.
Wash your hair with a mild shampoo.
Once you have the pre-poo treatment oils and masks, follow this step-by-step guide on pre-pooing your hair.
How To Pre-Poo: A Few Tips
Divide your hair into multiple sections.
Coat the sections with the pre-poo oil or mask.
If you are using an oil, gently massage your scalp with your fingertips in a circular motion for 5-10 minutes.
Detangle your locks with a wide-toothed comb. This also spreads the pre-poo oil or mask.
Leave it on for at least 30 minutes before shampooing. If you are using an oil, you can leave it on overnight.
Rinse your hair thoroughly and wash it with your regular shampoo. Follow up with a conditioner.
Here are a few more tips to get the best out of your pre-poo routine.
More Pre-Poo Tips For The Best Results
Always apply the pre-poo treatment to dry hair.
Wait for at least 30 minutes to an hour before washing it off.
If you are using a hot oil massage pre-poo, it is recommended that you leave it overnight and wash it off in the morning.
Use a hair steamer, heating cap, or a hot towel to open up the hair cuticles for better penetration.
Always saturate your hair from root to tip with the pre-poo oil or mask.
Conclusion
Pre-poo treatments can restore dry and damaged hair and are best suited for over-processed and natural hair. You can use nourishing oils, plant-based butters, DIY masks, and products for your pre-poo treatment. Follow the tips mentioned in the article to keep your tresses soft, happy, and healthy.
Frequently Asked Questions
How often should I pre-poo?
You can pre-poo every time you wash your hair.?
Can you pre-poo dirty hair??
No. Pre-pooing dirty hair will add to the dirt and buildup.?
Does pre-poo help with natural hair??
Pre-poo treatments are best for maintaining natural hair.?
Do you rinse out a pre-poo??
Yes, pre-poos should be rinsed out before shampooing.?
Sources
Articles on StyleCraze are backed by verified information from peer-reviewed and academic research papers, reputed organizations, research institutions, and medical associations to ensure accuracy and relevance. Read our editorial policy to learn more.
The following two tabs change content below.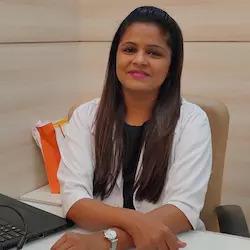 Dr. Shruti Chavan
( MBBS Dermatologist)

Dr. Shruti Chavan is a consulting dermatologist at Dr.Sheth's Skin and Hair Clinic since 6 years. She is a co-committee member of CDSI (Cosmetic dermatologist Society of India). She is highly skilled in non-surgical facial skin rejuvenation and face lift by the use of injection treatments and lasers. Dr. Chavan is well-versed with dermatological and aesthetic procedures. Her special interests...

more