25 Beautiful Pregnant Celebrities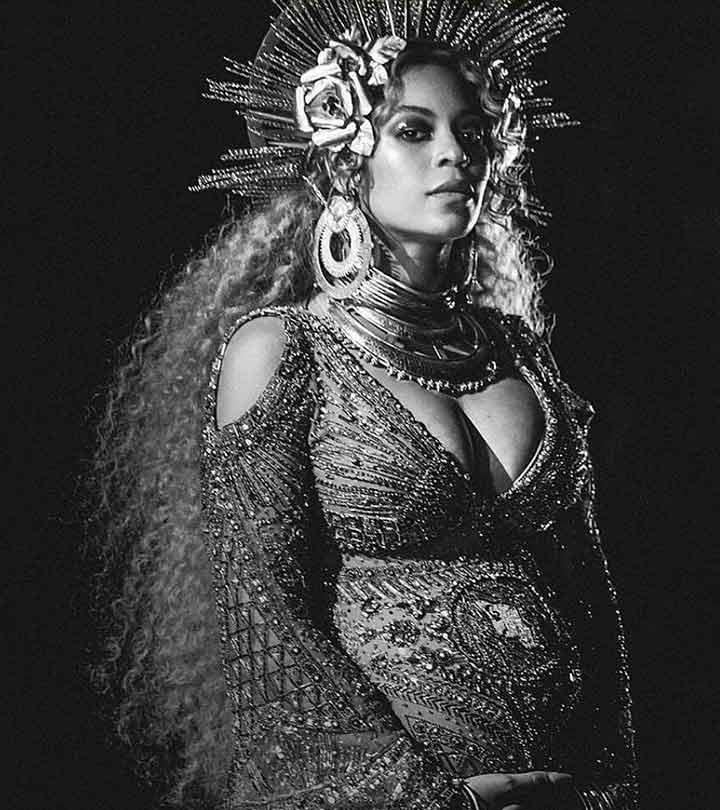 Be it a celeb or non-celeb, pregnancy is a glorious time in a woman's life, including all the rough moments – it's nothing short of magic! When it comes to famous personalities, this journey is an exciting time not just for them, but also for their fans. Also, baby bumps can never go out of style when it comes to our favorite stars with their incredible maternity fashion. Here's a list of 25 gorgeous pregnant celebrities who wowed the world with their beauty.
25 Beautiful Pregnant Celebrities
Hollywood
Bollywood
Let's get started!
Hollywood
1. Beyonce
Date of Birth
4 September 1981
Profession
Singer, songwriter
When Queen B announced that she and Jay Z were expecting twins, the result set an Instagram record! She posted every moment of her pregnancy in her picture-perfect social media posts. Her twins have joined their big sis, Blue Ivy Carter in one of the most famous family folds! Also, her widely parodied pregnancy shoot on Instagram became the most liked photo of 2017.
2. Blake Lively
Date of Birth
25 August 1987
Profession
Actress
Blake Lively and Ryan Reynolds are Hollywood's dream couple. They welcomed their second child in 2017 and named her Ines. Reynolds is popular for his amazing sense of humor, and apparently, he made Blake Lively a childbirth playlist with a very unusual song selection. He played 'Let's Get It On' while Blake went into labor, and she recalls it had the hospital staff laughing so hard! Aren't they just the cutest couple?
3. Angelina Jolie
Date of Birth
4 June 1975
Profession
Actress
Hollywood's former Favorite Power Couple – Brad Pitt and Angelina Jolie welcomed their first biological child in 2006 – we all know Shiloh! Later in 2008, the couple surprised their fans when they announced that they were expecting twins. The babies were named Knox and Vivienne! Besides their three biological children, they also adopted three children – Maddox, Pax, and Zahara. Too bad Brangelina is no more!
4. Jessica Alba
Date of Birth
28 April 1981
Profession
Actress
Jessica Alba is no stranger to pregnancy. She and her husband Cash Warren have had their third child, and her fans have been more than happy for her. The busy actress is also the co-founder of The Honest Company and serves on the board of Baby2Baby which is a nonprofit that helps get critical baby and kids' supplies such as diapers and clothes to those in need. Way to go, Jessica!
5. Natalie Portman
Date of Birth
9 June 1981
Profession
Actress
Natalie Portman and her husband Benjamin Millepied welcomed their second child, a beautiful baby girl named Amalia, in March 2017. The talented actress has had a very distinctive maternity style, and she always looks well prepped for every occasion. She has been a long-time vegan, but during her pregnancy, she switched to a vegetarian diet.
6. Zooey Deschanel
Date of Birth
17 January 1980
Profession
Actress, singer
Our favorite 'New Girl' Zooey Deschanel and her husband Jacob Pechenik welcomed their second child in 2017. Guess what they named him? Charlie Wolf! Fox's longest-running live-action sitcom, New Girl, saw a brief departure of the star in its fifth season as she went on her maternity leave.
7. Cher
Date of Birth
20 May 1946
Profession
Singer
The Goddess of Pop who has embodied female autonomy in a then male-dominated industry gave birth to a baby girl, Chastity, after four miscarriages with her then-husband Sonny. Chastity came out at 18 and told her mother she wanted to be a man and underwent surgery to change her sex in 2009. After a year, her name was changed to Chaz – who is now 44 years old. Through her career, Cher has been known for her talent and flamboyant fashion.
8. Fearne Cotton
Date of Birth
3 September 1981
Profession
Television presenter
Radio 1 DJ And TV presenter Fearne Cotton and husband Jesse Wood welcomed their second child in 2015. She revealed making her exit from Radio 1 after ten years when she was pregnant, on her official website, in a post entitled 'Here's to family and new adventures.' The successful telly presenter was also in the spotlight for her majorly stylish maternity wardrobe.
9. Gal Gadot
Date of Birth
30 April 1985
Profession
Actress
Our Wonder Woman, Gal Gadot was in the early stages of pregnancy while filming Wonder Woman! She also made the decision to hide her pregnancy so that she wouldn't be treated differently on set. Hats off to her! She announced the birth of her baby daughter Maya in 2017 with her husband, Yaron Versano.
10. Miranda Kerr
Date of Birth
20 April 1983
Profession
Model
The gorgeous Australian model and her husband, founder of Snapchat, Evan Spiegel are expecting their first baby. The model is already mom to Flynn (son) from her first marriage to Orlando Bloom. Miranda, Evan, and Flynn are all looking forward to welcoming the newest member of their family.
11. Olivia Wilde
Date of Birth
10 March 1984
Profession
Actress
The stunning Olivia Wilde welcomed her second baby in 2016 along with her partner Jason Sudeikis. The actress says that she hopes to raise a child who values people for what's within them. Isn't that great? The couple also has a son who was born in 2014 and is now a big brother to their little girl. As a mother, Wilde passionately defends women's rights to make their own breastfeeding decisions.
12. Hayden Panettiere
Date of Birth
21 August 1989
Profession
Actress, model, singer, activist
Hayden Panettiere and her partner, Wladimir Klitschko welcomed their baby girl, Kaya, in 2014. The talented actress, known for her roles in Heroes and Nashville, married her husband (then-heavyweight world champion boxer) in 2013. She opened up about her experience with postpartum depression after giving birth to her daughter and voluntarily checked into a facility for treatment. She believes that PPD is something that really needs to be talked about more openly.
13. Hilary Duff
Date of Birth
28 September 1987
Profession
Actress
If you're a 90's kid, there's a good chance you experienced Disney's golden era of television in the early 2000s! Lizzie Mcguire was so much fun! Hilary Duff, the former Disney actress, announced her pregnancy on Twitter, welcoming her son Luca Cruz Comrie into the world, back in 2011. However, she and her husband, Mike Comrie, former NHL player, decided to part ways in 2014 and to co-parent their child. The pair has remained amicable since.
14. Christina Aguilera
Date of Birth
18 December 1980
Profession
Singer, songwriter
The 'Genie in a Bottle' singer got married to her boyfriend Jordan Bratman in 2005, and the couple welcomed their son Max Liron Bratman in 2008. They decided to separate five years after their marriage but never got an official divorce. The Billboard recognized Aguilera as the 20th most successful artist of the 2000s in 2009.
15. Anne Hathaway
Date of Birth
12 November 1982
Profession
Actress
The Oscar-winning actress rung in her first year of motherhood in 2016. She married actor and businessman Adam Shulman in 2012 in a traditional Jewish ceremony. The couple sold their wedding photo and donated its profits to same-sex marriage advocacy group – Freedom to Marry. They've named their baby boy Jonathan Rosebanks Shulman.
16. Mila Kunis
Date of Birth
14 August 1983
Profession
Actress
Remember Jackie and Kelso from That 70s Show? Didn't they make an adorable pair? Well, Mila and Ashton began dating in 2012 and got married in July 2015. Along with their son Dimitri, they welcomed their baby girl Wyatt Isabelle into the world. The cutest celebrity kids award definitely goes to AK and Mila Kunis – the two look just like them!
17. Scarlett Johansson
Date of Birth
22 November 1984
Profession
Actress
The very talented ScarJo started dating Frenchman Romain Dauriac, the owner of an ad agency, in 2012. The couple got engaged the following September and gave birth to their daughter, Rose Dorothy Dauriac. They got married that October in Montana. However, the pair separated in mid-2016 and divorced in September 2017.
18. Kim Kardashian
Date of Birth
21 October 1980
Profession
Television personality
Kim K, the sixth-most-followed user on Instagram (with a whopping 109 million followers) and Kanye West are undoubtedly one of Hollywood's most popular couples. She began dating the American rapper and her longtime friend in 2012. They welcomed their first child, a baby girl named North West, in 2013. She had her second child, son Saint West, in 2015, and a third baby girl was born via surrogate in 2018. Her name was announced as Chicago West. The NY Times referred to their marriage as "a historic blizzard of celebrity."
Bollywood
19. Aishwarya Rai Bachchan
Date of Birth
1 November 1973
Profession
Actress, model
The winner of 1994 Miss World pageant and one of the most popular and established Indian actresses, Aishwarya Rai is considered to be one of the most beautiful women in the world. She was engaged to Abhishek Bachchan in 2007, and the couple had a summer wedding the following year. The couple welcomed their first child, Aradhya, a baby girl, in 2011.
20. Kareena Kapoor Khan
Date of Birth
21 September 1980
Profession
Actress
In 2016, the stunning Kareena Kapoor married actor Saif Ali Khan in a private ceremony in Mumbai. The two are one of the most popular celebrity couples in Bollywood. They welcomed their son, Taimur Ali Khan Pataudi in 2016 and their baby has been in the spotlight of the Indian media ever since.
21. Genelia D'Souza
Date of Birth
5 August 1987
Profession
Actress
The bubbly actress Genelia married actor Ritesh Deshmukh in 2012, and the couple welcomed their first child, a son named Riaan, in 2014. They also had another child, a son, Rahyl, in 2016.
22. Konkona Sen Sharma
Date of Birth
3 December 1979
Profession
Actress
The Bengali beauty, known for her roles in Indian arthouse and independent films, established herself as one of the leading actresses of contemporary parallel cinema. She started dating actor and co-star Ranvir Shorey in 2007 and got married in a private ceremony in 2010. The duo welcomed their first child, Haroon in 2011.
23. Lisa Haydon
Date of Birth
17 June 1986
Profession
Actress
The international model and actress married her boyfriend Dino Lalvani in October 2016 and announced her pregnancy on Instagram. The couple welcomed their son, Zack in May 2017. Haydon says that she's happily able to balance motherhood and work as she believes in giving "100 percent where you are at the moment."
24. Soha Ali Khan
Date of Birth
4 October 1978
Profession
Actress
The youngest daughter of actress Sharmila Tagore and Mansoor Ali Khan Pataudi, the 9th Nawab of Pataudi, is known for her work in Hindi, Bengali, and English films. She married actor Kunal Khemu in 2015, and the couple announced their pregnancy in April 2017. They welcomed their daughter, Inaaya in September, the following year.
25. Lara Dutta
Date of Birth
16 April 1978
Profession
Actress, model
Lara Dutta was crowned Miss Universe in 2000. The charismatic actress got engaged to Indian tennis player, Mahesh Bhupathi in 2010 and the couple got married a year later. The couple welcomed their first child, a daughter, Saira, in 2012.
That was our roundup of the 25 most talented, stylish, and gorgeous mums in Hollywood and Bollywood. We admire that despite the hustle-bustle of what comes with fame, and the solid demands of motherhood, these celebrities have still managed to look incredible. After all, it takes a lot to juggle a busy career, kids, and family – and find a striking balance. Hats off to them!
Recommended Articles
The following two tabs change content below.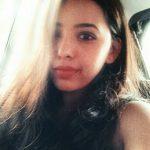 Latest posts by Esha Saxena (see all)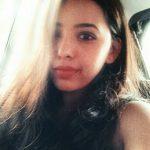 Esha Saxena
Esha Saxena is a writer, journalist, and a full-time wallflower. She holds a Master's degree in Media and Mass Communication and firmly believes that makeup is nothing less than art. Combining her love for writing with her passion for makeup, she brings to you reviews, techniques, and her ever-growing knowledge on this form of art. In her spare time, she loves reading, listening to obscure indie bands, and writing poetry – all of this while being a crazy dog lady.