How To Make Barley Water For Weight Loss – Benefits And Recipes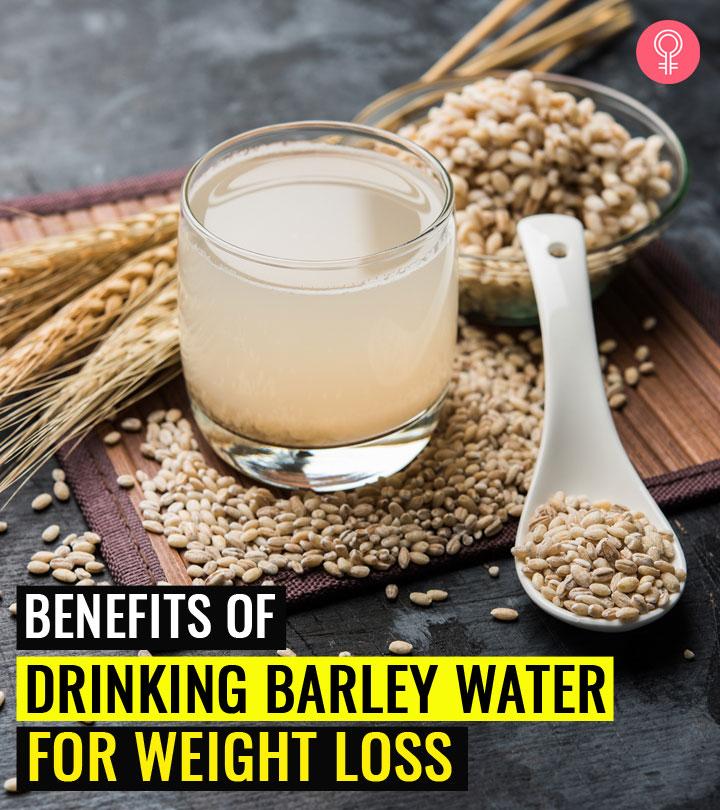 Losing weight requires the determination to eat healthy and sacrifice processed foods. That is why you should start drinking barley water for weight loss.
Barley is a whole grain that is high in fiber and packed up with other essential micro nutrients (1). It is claimed to help in losing weight.
In this article, we will go through how to make barley water for weight loss and why you should include this pearl grain in your diet. Keep scrolling!
How Barley Water Helps In Losing Weight
1. Loaded With Fiber
100 g of barley contains 4g of fiber, which is important to add bulk to the diet (1).
Barley contains the soluble fiber, 𝜷-glucan, that absorbs water to form a gel-like substance. This, in turn, reduces cholesterol and fat absorption in the small intestine, resulting in weight loss (2), (3).
A study published in the American Journal of Clinical Nutrition found that supplementation of isolated soluble fiber helps reduce body weight, BMI, and body fat (4).
2. Low In Fat
Barley contains a negligible amount of fat, which is important if you are planning to lose some pounds (1).
Multiple studies have shown that a low-fat diet is beneficial in losing weight (5).
3. Keeps You Away From Junk Foods
Barley is packed with fiber that provides satiety (the feeling of fullness) and curbs hunger (1), (6).
A full glass of barley water helps keep you away from processed, fried foods. You won't feel like binging on greasy snacks after drinking barley water.
So, before heading to a party, drink a glass of barley water to continue on your weight loss journey.
4. May Improve Digestion
The 𝜷-glucan present in barley is prebiotic. Prebiotics digestion by regulating bowel movement (7).
The soluble fiber in barley holds water in the large intestine, making the stool soft and easing elimination (8).
Good digestion leads to the elimination of toxins, which may also aid weight loss.
Now that you know how barley water aids weight loss, let's check out how you can prepare it at home.
How To Prepare Barley Water At Home For Weight Loss
It is best to drink homemade barley water as store-bought barley water is loaded with sugar and artificial preservatives.
Serves – 2, Preparation Time – 4 hrs, Cooking Time – 30 min, Total Time – 4 hrs 30 min
Ingredients
¼ cup pearl barley
3 cups water
1 teaspoon rock salt or Himalayan pink salt
2 tablespoons lemon juice (or as per taste)
How To Prepare
Wash barley thoroughly and soak it in water for at least 6-8 hours. Soaking not only softens the barley pearls but also helps in digestion and reduces bloating.
Drain the soaked barley and wash it with fresh water.
Pour the 3 cups of water in a saucepan and add the barley. Boil it until it becomes soft.
Strain the barley water and let it cool. Add some lemon juice and a pinch of black salt as per your taste.
How To Use Barley Water For Weight Loss
You can drink barley water at any time of the day. Barley itself is a great substitute for rice as it is more flavorful than white rice. It also contains lots of fiber. It makes for a good side dish or salad accompaniment. Since it is a weight-loss super food, it can be used as a morning cereal with milk or fruit juices.
How Much Barley Water To Drink In A Day
You can drink 2 glasses (250-300 ml) of barley water in a day. Make sure that you also follow a healthy diet and exercise regularly to lose weight.
Besides barley water, there are plenty of other dishes that you can make with this grain. Check a few of them out below.
Barley Recipes For Weight Loss
1. Barley Soup
Serves – 3, Preparation Time – 10 min, Cooking Time – 20 min, Total Time – 30 min
Ingredients
¾ cup pearl barley
1 celery stick, finely diced
1 medium onion, finely chopped
½ cup carrots, finely diced
1 tomato, chopped
2-3 garlic pods, finely chopped
3 cups chicken broth
2 cups of water
1 teaspoon ginger, finely chopped
¼ cup spring onion, chopped
1 tablespoon cooking oil
Salt and pepper to taste
How To Prepare
Heat oil in a pan and add the chopped ginger and garlic. Sauté it for 30-40 secondsuntil a pleasant aroma is released.
Add the chopped onion and sauté it till it becomes translucent.
Add all the other ingredients except spring onion.
Add water and bring it to boil.
Let the soup simmer on low heat for 30 minutes till the barley turns soft.
Serve the barley soup hot and garnished with spring onion.
2. Barley Salad
Serves – 2, Preparation Time – 10 min, Cooking Time – 10 min, Total Time – 20 min
Ingredients
1 cup cooked barley
2 tomatoes, chopped
1 English cucumber, diced
⅓ cup parsley leaves, chopped
4 tablespoons extra virgin olive oil
Salt and pepper to taste
How To Prepare
Toss the tomatoes, cucumber, and barley in a mixing bowl.
In a small bowl, whisk together the olive oil, salt, and pepper.
Pour the dressing over the salad and toss it well.
3. Barley Kanji
Serves – 2, Preparation Time – 6-8 hours, Cooking Time – 20 min, Total Time – 8 hrs 20 min
Ingredients
1 cup pearl barley (soaked overnight)
4-5 cups water
Salt or brown sugar as per taste
How To Prepare
Wash the soaked barley under running water and drained off the excess liquid.
Boil the barley in 3-4 cups of water until it becomes soft.
Grind the soft-cooked barley and let it cool.
In a saucepan, add some more water and the barley paste.
Stir it well until there are no lumps. Bring it to a boil for a few minutes.
Serve cool or hot barley kanji for weight loss.
Yes, barley water is great for weight loss. However, it also provides some other great health benefits. Check them out below!
Other Health Benefits Of Barley Water
Conclusion
Barley water is a great option to kick start your weight loss journey. Drink it between meals to stay hydrated and satisfy your stomach. But, remember – you still need to maintain a healthy diet and exercise regularly to lose weight the healthy way and sustain the weight loss.
Sources
Articles on StyleCraze are backed by verified information from peer-reviewed and academic research papers, reputed organizations, research institutions, and medical associations to ensure accuracy and relevance. Check out our
editorial policy
for further details.
Recommended Articles:
The following two tabs change content below.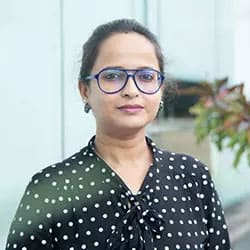 Priyanka is a nutritionist and a Certified Diabetes Educator. She has over 8 years of experience in nutrition and dietetics with a strong research background. She is passionate about science and how it can be applied to one's daily lifestyle. According to her, food is the best medicine, and proper nutrition is key to achieving good health. She has also written a book on PCOS and its management for doctors and patients. When she is not working, she loves spending quality time with family and friends. She loves creating innovative, healthy recipes and endorses healthier alternatives to junk foods to promote good health.