Propylene Glycol For Skin: Benefits, Side Effects, And How To Use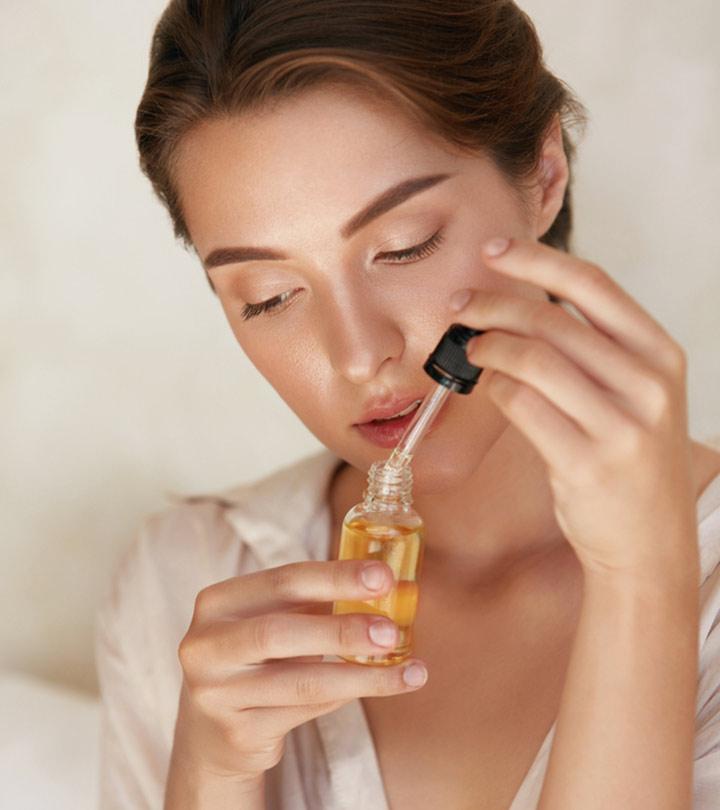 If you are on the lookout for the best skin hydrating product, chances are you have already come across propylene glycol. This is an ingredient popular in most skin care products. It is also present in moisturizers, serums, hair spray, perfumes, and even toothpaste.
Propylene glycol is known to have certain benefits for skin. It may moisturize your skin and boost its texture. But some believe it can cause adverse effects too.
Is propylene glycol safe? Can you use any product with this ingredient? Here, we further discuss propylene glycol and address all your concerns. Take a look.
What Is Propylene Glycol? Is It Safe?
Propylene glycol is an odorless and colorless liquid known for its hydrating properties. It attracts and seals skin moisture. It is an excellent humectant and is used in many products, including moisturizers, shampoos, conditioners, and serums.
It helps improve skin texture and promotes the absorption of other ingredients. Propylene glycol is also used in other industries as a solvent, an emollient, a humectant, and a preservative (1).
But is propylene glycol safe for your skin? Contrary to what many believe, propylene glycol is safe for use unless you are allergic to it. The WHO has set its daily intake limit to 25 mg per kg of body weight (2). It is also approved as a safe additive to food by the FDA and completely safe for human use (3).
In the following section, we will see how this ingredient can benefit the skin.
Benefits Of Propylene Glycol For Skin
1. Helps Moisturize Skin
Propylene glycol is popular for moisturizing and smoothening the skin (1). Its light texture keeps the skin moisturized without feeling too heavy or sticky. It is ideally used in products made for dry and combination skin types, and skin that is parched or flaky. The humectant properties of propylene glycol attract water and seal it onto the outer skin layer.
Propylene glycol also works as an emollient and softens and soothes the skin (4).
2. May Improve Skin Texture
Propylene glycol protects your skin from excess dryness and prevents damage caused due to external oxidative factors. This may improve skin texture too. However, more research is warranted in this regard.
3. May Help Treat Acne
Moisturizers that are usually oily can aggravate acne. Propylene glycol is water-based, light in texture, and non-sticky – and can hence be safe on acne-prone skin. However, the acne-fighting properties of propylene glycol are yet to be studied.
4. May Prevent Premature Aging
There is limited research available here. But anecdotal evidence suggests that the natural moisturizing capabilities of propylene glycol may help reduce the signs of premature aging. Dry skin is more prone to flakiness, wrinkles, and fine lines. Propylene glycol may keep skin moisturized and prevent the signs of premature aging.
5. Promotes Better Absorption Of Other Skin Care Products
Propylene glycol is known to help the active ingredients present in other cosmetic products reach deeper into the skin, thus improving their efficacy and results (5).
6. Safeguards The Skin Barrier
Another lesser-known benefit of propylene glycol is it protects your skin barrier (6). The humectant properties of this ingredient can help safeguard the skin barrier, especially for people with skin conditions like eczema and psoriasis.
Since propylene glycol has so many benefits, it is easily one of the most used ingredients in many skin care and cosmetic products. However, it is often confused with ethylene glycol. But the two are completely different compounds. The following section discusses these differences.
Propylene Glycol vs. Ethylene Glycol
Propylene glycol and ethylene glycol are both known to be used as anti-freeze in many industries.
That said, ethylene glycol is severely toxic and may be completely unsafe for skin applications. Propylene glycol, on the other hand, has a very low level of toxicity and is safer for use. It is suitable for more skin types.
Though propylene glycol is the safer of the two, it still does have some side effects. We discuss the same in the next section.
Side Effects Of Propylene Glycol
People with eczema may develop irritation to propylene glycol. They are advised to do a patch test before utilizing products with this ingredient.
Continuous use of propylene glycol around your eye and nasal region may cause irritation.
After considering all its benefits and side effects, you may go for products containing propylene glycol if it suits your skin type. Here are the various ways you can use these products.
How To Use Propylene Glycol-Based Products On Your Skin?
Propylene glycol is a common ingredient in many skin and personal care products. You can include this ingredient in your skin care routine in multiple ways. Consider your skin type and skin concern before you go for it.
Propylene glycol is an excellent humectant and emollient. It will be a great ingredient in moisturizers made for parched and flaky skin. To utilize its moisturizing benefits, you can include a propylene glycol moisturizer in your routine.
Since propylene glycol also improves the absorption of other products, it can be a useful ingredient in cosmetic products like foundations, serums, cleansers, and acne treatments.
For better effects, you can utilize targeted skin care products with propylene glycol.
In the next section, we have listed some of the best propylene glycol products you can use.
Best Products With Propylene Glycol
1. Paula's Choice Clear Extra Strength Skin Clearing Treatment with 5% Benzoyl Peroxide ($19):
This skin-clearing treatment is perfect for those with recurring acne and stress acne. The propylene glycol in the solution helps in the deeper penetration of benzoyl peroxide and more effective action. This product treats stubborn skin acne without making your skin dry.
2. Peter Thomas Roth Water Drench Hyaluronic Cloud Cream ($52)
This moisturizer is composed of propylene glycol, hyaluronic acid, pentavitin, and ceramides that replenish skin moisture. Its light texture is suitable for every skin type.
3. SkinCeuticals C + AHA ($136)
This highly raved product is known for its quick skin brightening results. The propylene glycol it contains boosts the penetration of the other ingredients in the serum – leading to better effectiveness.
Conclusion
Propylene glycol is present in many products that we use every day. But it invariably has developed a bad reputation, mainly due to the fact that it is derived from petrolatum. However, it must be noted that cosmetic-grade petrolatum is much more refined and safer than commercially used petrolatum.
Propylene glycol does have benefits for your skin. However, carry a small patch test to check for any allergies. You may also consult a dermatologist before including propylene glycol in your skin care routine.
6 Sources
Articles on StyleCraze are backed by verified information from peer-reviewed and academic research papers, reputed organizations, research institutions, and medical associations to ensure accuracy and relevance. Read our editorial policy to learn more.
The following two tabs change content below.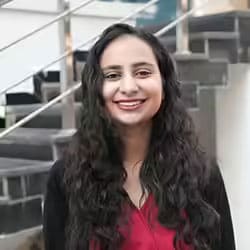 Arshiya Syeda is an editor and certified counselor. Ever the lover of the written word, she served on the editorial boards of her school and college newsletters. Writing articles on hairstyles, hair care, and nutrition helped her combine her love for reading, writing, and research. As an editor, she helps her team members deliver polished and meticulously researched content. Arshiya is fluent in English, Urdu, and Hindi and aims to become a multilinguist by learning German and teaching herself American Sign Language (ASL).