What Is Protein Treatment? 5 Best Protein Treatments For Natural Hair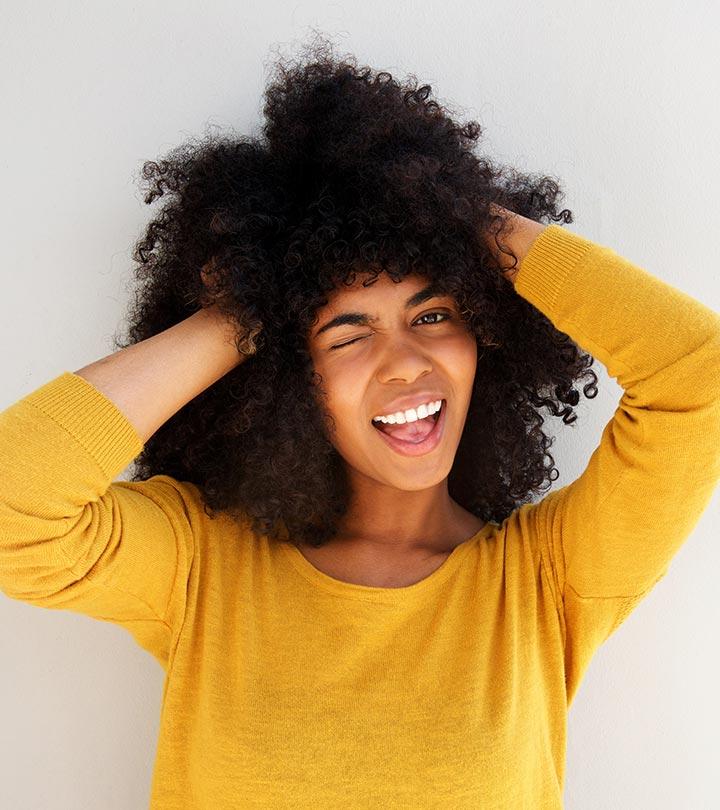 Have you ever heard about protein treatment for hair? If not, you need to check it out pronto. Proteins contain amino acids that are essential for strengthening your hair and promoting its growth. Want to know more about protein treatment or protein products for natural hair? Then, keep scrolling!
What Is Protein Treatment?
Do you have split ends? Is your hair weak, dry, and brittle? Protein treatment is a temporary yet effective solution for such problems. Keratin, the natural protein in our hair, is highly prone to damage caused by exposure to the sun, wind, pollutants, and chemical treatments. Protein treatments nourish and strengthen your hair externally, just like conditioning treatments. They come in various types that are listed in the next section.
Types Of Protein Treatments
These are used to treat mild hair damage and are good for regular hair maintenance every 1-2 months.
These treatments are beneficial for slightly damaged hair and are also known as conditioning masks. They are ideal for regular hair maintenance.
Deep Penetrating Treatments
Deep penetrating treatments are perfect for treating moderately damaged hair. They are known for their intense moisturization properties and are recommended to be used once every two weeks.
Reconstructors are used to treat severely damaged hair and are meant to be used once every two weeks.
Proteins treatments can give your damaged hair a new lease of life. To know more about how they benefit your hair, check out the next section.
Benefits Of Protein Treatment For Natural Hair
Softens Hair – Protein treatment nourishes and softens your hair by removing the dead cells from your scalp and adding protein externally.
Strengthens Strands – Protein treatment directly infuses hydrolyzed proteins into your hair follicles and hardens the cuticles, thereby strengthening your strands.
Moisturize Your Hair – By getting rid of the dead cells on your scalp and injecting proteins, protein treatment moisturizes your hair more effectively.
Extra Body And Volume – Ultimately, protein treatment makes your hair thicker, longer, and healthier.
If you don't want to spend a bomb on getting a protein treatment at a salon, here are some natural protein treatments that you can try at home.
Natural Protein Hair Treatments
Avocado contains fatty acids and proteins that repair, strengthen, and nourish damaged hair. You can prepare a protein treatment by simply mashing a couple of avocados or mixing mashed avocados with mayonnaise. You can apply this mask all over your hair and scalp to condition and nourish them.
Dairy products, such as yogurt and sour cream, contain proteins and lactic acid that cleanse your hair. You can prepare a protein conditioner by mixing an egg and some yogurt. Leave the mixture on your hair for about 20 minutes before washing it off with lukewarm water.
How To Make A Natural Protein Treatment For Natural Hair
You can prepare your own protein treatment at home by using a combination of ingredients. You can make a protein-rich hair pack using eggs, avocado, or greek yogurt and combining them with conditioning ingredients like coconut oil, honey, coconut milk, banana, cream, or mayonnaise. Warm up the mixture, apply it all over damp hair, and cover your head with a shower cap. Leave the mixture on for about 30-40 minutes and then wash your hair thoroughly.
If you're not into DIY and would rather buy a readymade protein treatment, check out the 5 best ones available on the market right now.
5 Best Protein Treatment Products
1. ApHogee Two-Step Protein Treatment
This unique two-step treatment is formulated with magnesium, modified proteins, emulsifiers, fatty alcohols, and hydrolyzed proteins that help reconstruct the hair structure. It prevents hair breakage and restores the elasticity of your hair, making it smooth and strong. This product is recommended to be used on severely damaged hair and under expert suggestion.
Pros
Rebuilds hair structure within 6 weeks
Ideal for relaxed, color-treated, and permed hair
Stops hair breakage
Cons
Not suitable for normal hair

2. Tropic Isle Living Jamaican Black Castor Oil Protein Conditioner Mayonnaise Treatment
If you are trying a protein treatment for the first time, start off with Tropic Isle Living Jamaican Black Castor Oil Protein Conditioner. It contains nourishing ingredients, such as grape seed, avocado, vitamin E, apple cider, lavender, black castor oil, cactus oil, mustard oil, and pimento oil. This product penetrates deep into your scalp and promotes hair growth.
Pros
Penetrates deep into the scalp and hair follicles
Promotes hair growth
Moisturizes hair
Adds volume
Chemical-free
Cons
Expensive
Not suitable for oily hair

3. SheaMoisture Jamaican Black Castor Oil Strengthen & Restore Treatment Masque
SheaMoisture Jamaican Black Castor Oil contains organic ingredients like shea butter, peppermint, apple cider vinegar, and Jamaican black castor oil. These ingredients repair, nourish, moisturize, and smoothen your damaged hair. This product also restores the pH balance of your scalp and reduces frizz.
Pros
Organic ingredients
Restores hair health
Antifungal and healing properties
Chemical-free
Cons
Not suitable for oily hair

4. Briogeo Don't Despair, Repair! Deep Conditioning Mask
Briogeo Deep Conditioning Mask contains vitamin B, argan oil, rosehip oil, collagen, and silk that help rebuild the health of your hair. This product transforms your dry and brittle hair into smooth and healthy tresses. It is a 98% naturally-derived formula that provides intense conditioning to your hair. So, don't despair, just repair your hair with this wonderful product!
Pros
98% natural ingredients
Intensely conditions hair
Smoothens and nourishes hair
Cons
Expensive

5. Giovanni Nutrafix Hair Reconstructor
Giovanni's Nutrafix Hair Reconstructor is a mild protein treatment. It rebuilds critically damaged hair and infuses protein into hair cuticles to strengthen them. It smoothens each strand and banishes frizz, repairing even the most damaged hair. It infuses your hair with protein-rich botanicals, leaving it strong, silky, and healthy. It also restores the natural elasticity and vitality of your hair. This product works best on color-treated and over-processed hair.
Pros
Restores hair health
Strengthens each hair strand
Prevents split ends
Works best on over-treated and colored hair
Cons
Contains too many chemicals

Protein treatments are essential to repair, nourish, strengthen, and volumize damaged hair. They intensely moisturize your hair to restore its health. You can prepare your own protein treatment at home, buy it from a store, or go to a salon to get it done. However, one thing you need to remember is that your hair can harden or experience breakage if you use these treatments too often or for too long. So you need to assess your hair's needs and plan your protein treatments accordingly.
What are you waiting for? Pamper your tresses with a protein treatment to get the hair of your dreams! And don't forget to tell us about your experience in the comments sections below.
The following two tabs change content below.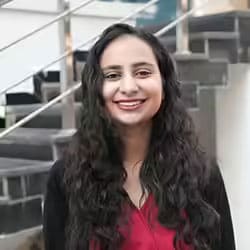 Arshiya Syeda is an editor and certified counselor. Ever the lover of the written word, she served on the editorial boards of her school and college newsletters. Writing articles on hairstyles, hair care, and nutrition helped her combine her love for reading, writing, and research. As an editor, she helps her team members deliver polished and meticulously researched content. Arshiya is fluent in English, Urdu, and Hindi and aims to become a multilinguist by learning German and teaching herself American Sign Language (ASL).