8 Proven Health Benefits Of Lime Juice For Pregnant Women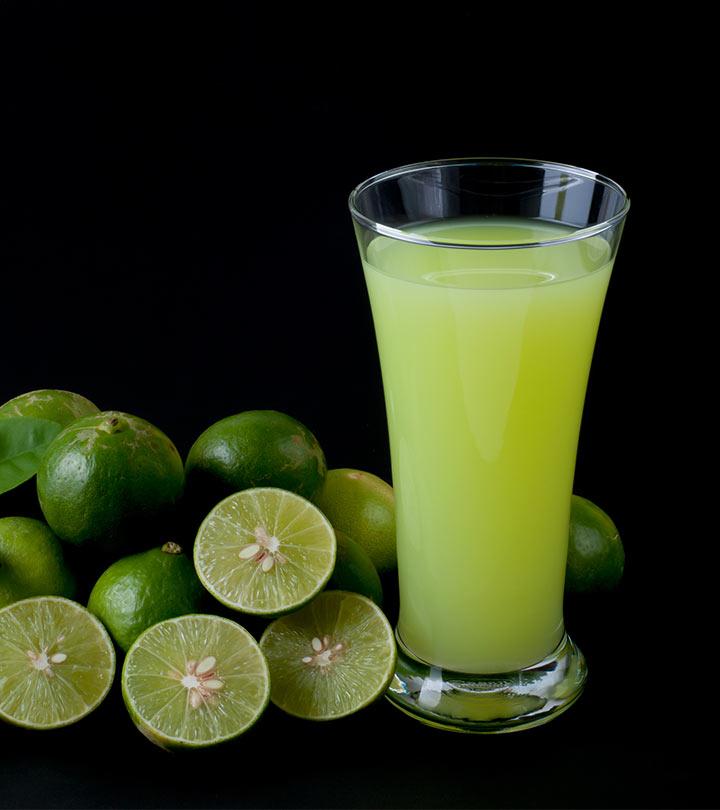 Pregnancy is a joyous journey – full of excitement and apprehension. Everything you do when you are pregnant, affects not only you but your growing child too. Every morsel you put into your body will have a direct or indirect impact on your baby. And that's not all! The nutritional requirement of your body too changes during pregnancy. Now you need to maintain two lives. No mean feat and binge eating. But don't let this scare you! You don't need to be super vigilant and spend this joyous journey on tenterhooks! A little knowledge, a little research is all you need to keep your pregnancy safe and healthy.
Fruits are a rich source of vital vitamins and minerals and form an integral part of a pregnancy-diet. However, there are certain fruits which, though good for health in general, should be avoided during pregnancy. Is lime one of them? Is lime juice good during pregnancy? Make a note!
Is It Safe to Drink Lime Juice During Pregnancy?
Pregnant women often suffer from dehydration. Fruit juices are healthy fluids that can keep a pregnant body hydrated besides providing numerous nutritional benefits. When talking of juices, the first word that springs to mind is lime juice! Like most citrus fruits, lime is a great source of vitamin C. But how safe is lime juice for pregnant women? Many women actually crave lime juice during their pregnancy. This may be caused due to vitamin C deficiency in the body. So, here's the lowdown: Lime juice is absolutely safe during pregnancy! That made you happy, didn't it? You can safely drink that glass of juice now!
Benefits of Lime Juice During Pregnancy:
Drinking lime juice during pregnancy has been considered safe by medical practitioners and no side effects have been reported. In fact, this delicious juice can provide additional health benefits during pregnancy:
1. Source of Vitamin C:
Pregnant women often suffer from vitamin C deficiency. Citrus fruits like limes are excellent sources of vitamin C. Hence, regular intake of lime juice can provide the body with an additional dose of vitamin C, lowering the requirement of vitamin supplements.
[ Read: Benefits of Vitamin C For Health ]
2. Cures Constipation and Indigestion:
Constipation and indigestion are a part and parcel of pregnancy. Being a liver stimulant, lime juice controls irritable bowel movement, thus preventing conditions like constipation and diarrhoea. Regular consumption of lime juice makes bowel movements easy, and cures indigestion besides keeping you hydrated.
3. Great Antioxidant:
The vitamin C content in limes is a powerful antioxidant. Thus, lime juice acts as a great cleanser to flush out toxins and free radicals from your system. As any women, who has experienced pregnancy, will tell you – a cold during pregnancy ain't fun! Lime juice will definitely help protect you from the dreaded cold and several other infections.
4. Beneficial to the Unborn Child:
Not only you, but even your unborn child can derive benefits from the lime juice you consume! Lime contains high level of potassium, which helps to build bones in the unborn child as well as facilitates the development of brain and nerve cells.
5. Cures High Blood Pressure:
High blood pressure in not good news for your body, more so when you are pregnant. Chronic high BP can lead to preeclampsia, a life threatening condition that can force a woman to deliver her baby prematurely. There is a reason why your doctor checks your BP each time you visit her! Lime juice can help lower your blood pressure and keep your pregnancy safe. You can squeeze half a lime into a cup of water and add two tablespoon of cream of tartar to the solution. Drinking this once in a day in every three days will help normalize blood pressure.
6. Treatment of Swollen Feet:
Edema is not healthy and is not pretty either! Though common, swollen feet can be cumbersome and painful. Here too, lime juice can come to your rescue! Drink a teaspoon of lime juice with a glass of lukewarm water can help in reducing edema during pregnancy.
[ Read: Home Remedies For Controlling High Blood Pressure ]
7. Eases Labour:
Pregnancy is one thing, giving birth is another! Most women fear the act of giving birth. And who can blame them? So, how can lime juice help? Lime juice mixed with honey can make labour and delivery easier. You'll need to consume this concoction from the fifth month of pregnancy until delivery. No guarantees, but this should make giving birth a breeze!
8. Other Benefits:
Regular intake of lime juice during pregnancy prevents various pregnancy related discomforts like heartburn and bloating. Being a good source of calcium and magnesium, it helps treat ailments like asthma, cold, scurvy, and fever. It also facilitates proper absorption of iron, thus preventing anaemia during pregnancy.
So gulp that glass of lime juice without guilt! Regular consumption of this juice will not harm your baby in any way. But it will definitely make your pregnancy healthier!
The following two tabs change content below.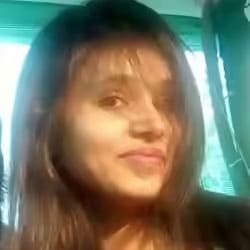 Jyotsana Rao is an engineering graduate from NIT, Nagpur, who discovered her love for writing during her undergraduate days. She is passionate about writing about everything related to beauty - makeup, fashion, hairstyles, skin care, or hair care. When this social media junkie isn't stalking the world of fashion and glamour, she loves spending her time traveling.