Puff Hairstyle DIY – Step By Step Tutorial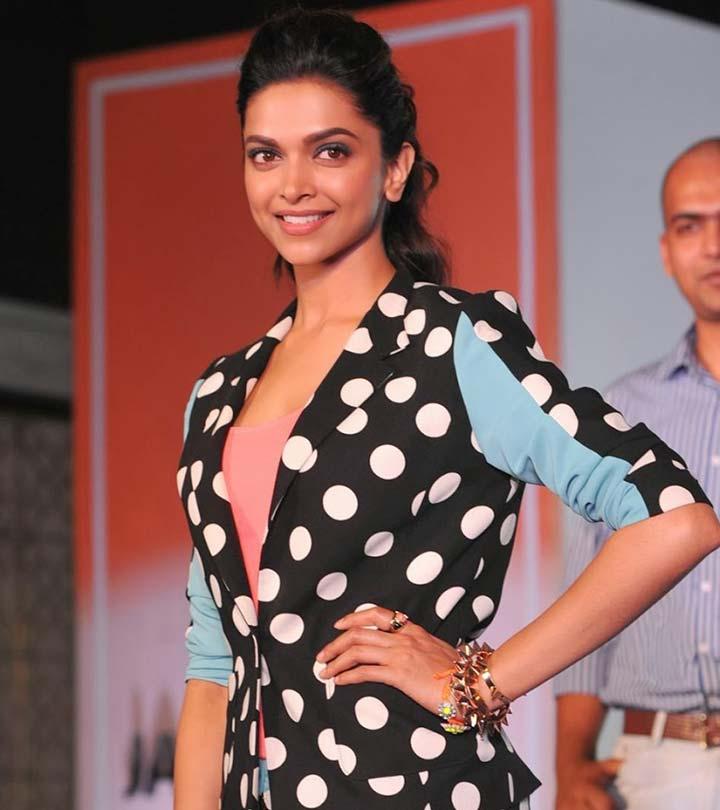 Hairstyle A La Pouf debuted in 1775 when it was worn, by Marie Antoinette, the trendsetting queen of France, at the coronation of her husband, Louis XVI.This high coiffure is also called the puff, or the toque. Being the symbol of wanton extravagance in the 18th century, it wasn't surprising that this hairstyle caught on with the noblewomen in all of France. All credit for the invention of the toque goes to Leonard Autie, the royal hairstylist of that era and also the queen's favorite hairdresser.The Victorian period also saw a lot of poufs. With time, the intricacy of the puff has definitely diminished, and the ones that you see today are more outlandish, but trendy nonetheless.
The pouf gives your face so much more character. It also gives the illusion of height. It is highly versatile, and can be styled at the top, or on the side. You can make it big or small. Irrespective of your age, this hairstyle will surely look good on you. Whether you have long hair or short, it doesn't matter.The best part is – it can be combined with a braid or a bun, or you can just pin the puff and let your hair loose, and you will have heads turning as you strut past. If you are going for a casual dinner, nothing like a comfortable pouf, and if it is a wedding that you need to attend, the toque is bound to amp up your elegance quotient. When those bangs have grown out and seem extremely out of place, this hairstyle is perfect to keep them intact.
The puff has become quite common among celebrities and young women. It hardly takes time to arrange your hair into one. Moreover, it looks graceful, stylish, and extremely chic. Here's listing an easy, step-by-step procedure on how you can do it.
You Will Need:
A Comb
Bobby Pins / A Tiny Clutch
Hair Spray (Only if you are combining the pouf with an elaborate hairstyle)
How To Make Puff Hairstyle Step By Step
It is simple and easy, and you will need all of five minutes to get this right. Take a look:
1. Comb your hair, and make sure it is detangled.
2. Take a small section of the hair at the front, and pull it back.
The width that you choose depends on the shape of your face. If you have an oval face, you can take a larger section, and you will have a broader pouf. If you have a round face, make sure you pull a smaller section of your hair. You could also section your pouf using the width of your eyebrows.
3. Roll the section, as shown in the image.
Around 2-3 times is ideal, but rolling it more than 3 times could make it tighter than necessary. The rolling helps keep the pouf intact, and also gives a better shape.
4. Using the roll as a grip, push the hair in the front such that it puffs up.
The height of the pouf is up to you. The higher you want the pouf, the more you push. Just make sure your hair doesn't get messy in the process.
5. Use a tiny clutch or bobby pin to keep the pouf intact.
If you are combining the puff with another hairstyle, you can use some spray, otherwise it isn't advisable.
Now that you know how to make puff hairstyle at home, what are you waiting for? Go ahead and get crazy with the different hairstyles you can try. You could try this one. It looks complicated, but in fact it is not hard at all. Take a look:
Recommended Articles
The following two tabs change content below.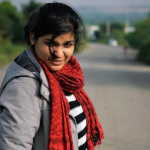 Anjali Sayee is a writer and an introvert. From studying Aeronautical Engineering and wanting to design her own airplane to writing articles on hairstyles, she has been on quite a journey. She believes that hair is one of the key factors that define a woman's personality. To quote her, "What's the first thing they do in the movies to show a personality change? Change the hair – because it has a life of its own." She's here to help you find the hairstyle you need. This bookworm is a self-professed Wholocker, a talented drummer, and an amateur photographer.