Can You Use Purple Shampoo On Brown Hair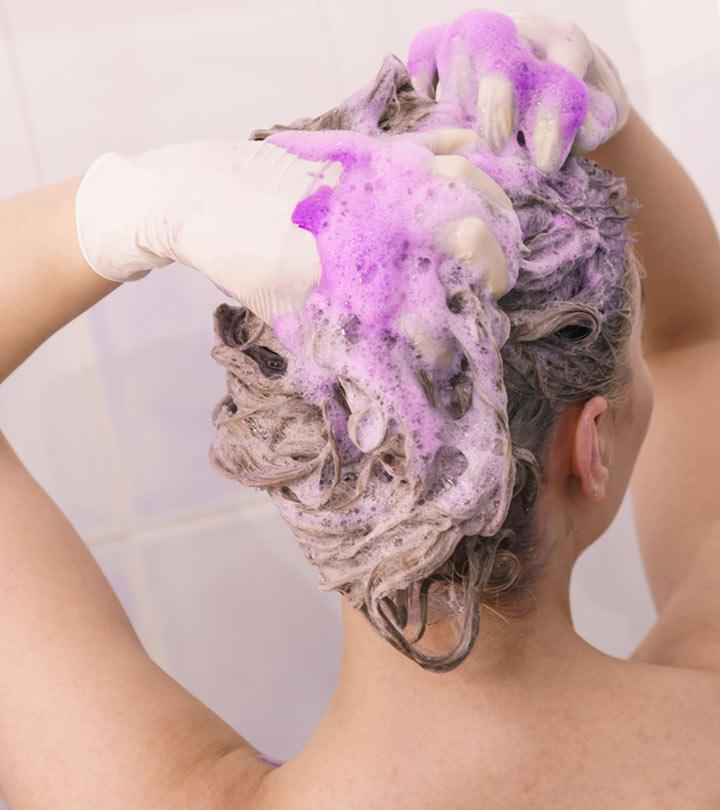 Ask any blonde-haired person, and they will probably rave about the purple shampoo as the perfect companion for their blonde hair. The brass-busting purple shampoo has a brightening effect and helps maintain the cool tone of natural light or colored hair.
As a brunette, if this makes you wonder whether a purple shampoo will work for your dark locks or not, the answer is – yes! However, it works best on brown or dark hair with colored highlights. In this article, we clarify all doubts about what a purple shampoo can do for your brown hair. Keep reading.
What Is A Purple Shampoo?
A purple shampoo is what it sounds like – a shampoo with purple pigments to neutralize brassy undertones in blonde and colored hair.
But why purple and not any other color? If you remember the color wheel, purple is the inverse of yellow. It helps neutralize yellowness in the hair and refresh the hair color, keeping it bright and beautiful for longer.
You can also use a purple shampoo on brunette and dark hair. Wondering how? Scroll down to find out.
Can You Use A Purple Shampoo On Brown Hair?
Yes. You can use a purple shampoo on brown hair.
If you have highlights, a balayage, or an ombré of a lighter shade, such as blonde, platinum blonde, or any other light hair color, a purple shampoo can help maintain the highlights.
UV exposure, frequent hair washing, hard water, and pollution can turn the hair color brassy. Brassiness of hair color refers to the orange or yellow undertones that the hair color develops over time. Using a purple shampoo can cut down the brassiness and maintain the brightness of your highlighted tresses.
If you have just highlighted your beautiful brown hair, you can use a purple shampoo. In the next section, we have explained the right way to use it.
What Is The Right Way To Use A Purple Shampoo?
To use a purple shampoo on brown hair:
Rub some purple shampoo between your palms to work up a lather.
Massage it all over your head, across the entire length of your hair.
Leave it on for about 5 minutes or longer (discussed in detail later in the article).
Rinse the shampoo out and apply a conditioner.
Use a purple shampoo once a week to maintain the lighter tones.
When using a purple shampoo, the time you leave it on for is equally crucial.
How Long Should I Leave A Purple Shampoo On My Brown Hair?
It depends on how intense the brassiness is. You can leave it on for 20 minutes to cut down all the brassiness and maintain the gray, silver, platinum, or blonde shade. However, if you do not want an intense refreshment of your hair color, you can leave it on for just five minutes or like the regular shampoo you use.
Do not leave it on for more than 20 minutes. While a purple shampoo does not contain any dye, if you leave it on your hair for too long, it may leave a light lilac hue. However, the tint goes away with just one wash.
While a purple shampoo is great for blonde hair, does it eliminates reddish-brown or copper tones? Is it a promising solution for brassy brown hair? Read on to find out.
Is A Purple Shampoo The Solution To Get Rid Of Brass In Brown Hair?
A purple shampoo can take care of the yellowish brass in your highlights. However, if your highlights have turned brassy brown, a blue shampoo can help. Unlike a purple shampoo, a blue shampoo contains blue-violet pigments that can cool down warm and brassy tones.
Brunettes can use both purple and blue shampoos to maintain the highlights.
To Sum Up
Purple shampoos are ideal for maintaining naturally light hair colors and highlighted brunette or dark hair. It helps eliminate the brassiness and maintains the brightness of the highlights. However, if you have intense reddish or orangish undertones, a blue shampoo will give better results.
The following two tabs change content below.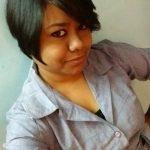 Ramona is a journalist-turned-content writer. She holds a Master's degree in English Literature and has been writing for the digital world for over five years. She specializes in writing for Skin Care. She has done a certificate course titled 'Dermatology: Trip To The Skin', offered by Novosibirsk State University. She believes that beauty begins with a good skin care regimen and is on a mission to eliminate all toxins from her routine. She helps and guides readers in selecting products and ingredients specific to their skin type/issue. When Ramona is not working, her books and passion for music, good food, and traveling keep her busy.