Fun Ideas To Celebrate Your Anniversary In Quarantine When Covid-19 struck in 2019, little did we know that this microscopic virus would stir such trouble. Within a few months, the whole world was confined indoors, with virtual social interactions becoming a way of life. Even though the active cases are on the decline, quarantine remains the most efficient way to stay safe from the disease. But should it stop us from commemorating our life's milestones? No way!
People came up with fascinating ideas to celebrate birthdays, anniversaries, and even weddings during quarantine. We, too, have gathered some of the best quarantine anniversary ideas so that your special day does not go unmarked. Keep reading!
10 Ideas For A Fun Quarantine Anniversary
1. Plan A Romantic Dinner Date
It may sound clichéd, but nothing can beat the charm of a romantic dinner date. A little bit of creativity can turn a typical night of food and drinks into a beautiful memory.
To begin with, you can decide on cooking a meal together. It will give you both a chance to learn the art of cooperation and steal a kiss or two while teasing your partner. Then, put on your best dress, grab a bottle of wine, and play some romantic music. As for the creative touches, bring in some fairy lights, flowers, and other decor stuff for the quarantine anniversary. Want to make it more romantic? Switch off the lights and let the candles do the magic!
2. Go On A Virtual Trip Together
This one is for the wanderlust-struck couple. While lockdown did ruin all your travel plans, there are still some ways in which you can explore the world. Go for a virtual travel date with your partner and see the whole world. Here are some places you can tour virtually:
World-famous museums like the Louvre
Tembe Elephant Park, South Africa
Yosemite National Park, California
Alpine meadows of Austria
Incas at Machu Picchu, Peru
What more? Such quarantine anniversary date ideas keep you safe and save your money!
3. Create Handmade Gifts For Each Other
While you are at home, why not make some handmade gifts for your partner? It is a great way to rekindle your love for each other and show how much they mean to you. Handmade gifts are also great for celebrating a milestone in your parents' or relatives' life.
Some of the things you can make are flipbooks, photo frames, DIY Instagram albums, bacon roses, or DIY his and hers mugs, etc. If that is out of your creative reach, prepare a bouquet and bed tea for them.
4. Plan Fun Games
Put on your gaming gloves and have some fun on your anniversary! It is also a good idea if you are celebrating with your friends and family. From Ludo to cards, there are a lot of board games you can try your hands at. Video games can also be a great idea if your partner is interested.
If that is not your cup of tea, go for fun games like 'Never Have I Ever', 'Truth or Dare', or 'Guess Who'. Let the kid in you out and awaken the playful spirit!
5. Immerse In A Relaxing Spa
Immerse yourself in a relaxing day that involves nothing but self-care. There are plenty of DIY face masks and spa tips you can find on the internet. If nothing works well, a relaxing bubble bath is sure to give you guys the much-needed pampering. Put on some melodious music, light some scented candles, and enjoy a calm day.
You can utilize this time to connect with your partner, engage in heart-to-heart talks, and let them know how grateful you are to have them in your life.
6. Go Down The Memory Lane
This one is a bit quirky but definitely worth a try for the quarantine anniversary celebration. You can retrace your memories with your partner by recreating them. For instance, you can replan your first date. Make the meal you ate or if you had gone out with your friends, talk to them on a video call to reminisce the day.
You can also recreate your wedding dance, read your wedding vows, and so on. Just make sure you include as many details as possible to make the experience more meaningful.
7. Go Camping (At Home)
 If you live in a house with a big garden, the idea is just perfect for you. Set up the camp before dark and decorate it with fairy lights. You can also light up a bonfire to make marshmallows. After a hot dinner, lie down and enjoy the stars and clouds.
In case the backyard is not in the picture, a terrace or balcony can also work. You can even make a camp in your room using a bedsheet, some pillows, and chairs. Get lost in the late-night conversations with your partner and cherish the years you have spent together.
8. Throw A Virtual Party
Virtual parties have gained a lot of traction during the quarantine. So, if you want to meet up with your friends and loved ones, do throw a virtual party. You can try various video conferencing apps and send invites in advance. Dress up and order delicious food online.
You can take the party a notch higher with games like karaoke or a special dance performance with your partner. To add to the fun, plan a themed party and ask everyone to follow the dress code.
9. Craft Together
It can be anything – painting, pottery, handmade cards, or origami. Indulge in some craft activities and bring out the artist hidden in you. You can also try competitions like making each other's portraits or sketching. Couples also make matching mugs or T-shirts to give their partners.
Such activities not only strengthen your bond but also relax your mind and body. What more? You and your partner will also get to talk, laugh, get paint on your noses, and enjoy yourselves thoroughly.
10. Make A Couples Bucket List
Lockdown set everyone back in their life, be it career or life plans. If this sounds like you, why not create a brand-new bucket list with your partner? After all, you are at a crucial milestone in your married life. Take a notebook and sit down together for a session of brainstorming.
The list can include places to visit, your financial goals, or personal commitments. You both can then make a promise to help each other tick off all the dreams one-by-one.
In A Nutshell
We understand celebrations are merrier with more people around, but a quarantine celebration may surprise you in more ways than one. After all, you get to spend some quality time with your beloved, doing the things you both enjoy. Pick your favorite quarantine anniversary ideas and start planning. Happy Anniversary!
Expert's Answers For Readers' Questions
How can I celebrate my anniversary online?
Celebrating your anniversary online is, no doubt, hard. There is a strong urge to meet your partner and hug them. But worry not. There are still some quarantine anniversary ideas that can cheer you up. Take a look!
Plan a virtual dinner date.
Give them surprise gifts throughout the day. You can take the help of your kids or parents to plan the timing of the gifts.
Record a video message for them, professing your love.
Sign up for virtual classes for yoga, painting, dance, or anything that you both like.
Write an old-fashioned love letter to them. You can also go a bit overboard and send them 'Open When' letters or special notes.
What can I do for my parents on their anniversary in quarantine?
There are plenty of exciting ideas for anniversary in quarantine, especially when it's your parents' special day. We have scooped out some of them:
Cook a meal for them.
Throw a virtual party.
Book a luxurious staycation for them.
Surprise them with a cake.
Share your love with customized gifts.
Make a short film for them by arranging old photographs or videos.
Write a heartfelt letter for them.
Involve them in craft or painting activities.
Recommended Articles
The following two tabs change content below.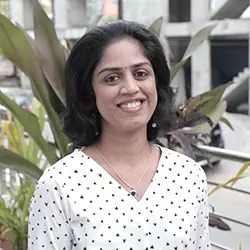 As Chief Editor, Harini sets the tone and editorial direction for StyleCraze to deliver engaging, interesting, and authentic content revolving around women's health, wellness, and beauty. She has over 14 years of experience in content writing and editing for online media. She specializes in the areas of Beauty, Lifestyle, and Health & Wellness and is proficient in Medical Sciences (Biology, Human Anatomy and Physiology, and Biochemistry). Her background in Biomedical Engineering helps her decode and interpret the finer nuances of scientific research for her team. Harini is a certified bibliophile and a closet poet. She also loves dancing and traveling to offbeat destinations.