Mother's Day Special – 5 Quick and Easy Hairstyles for Busy Moms
Finding the time for maintaining yourself can be really challenging when you are running around chasing the children, preparing meals. We know you're busy, mama, but we guarantee that these hairstyles doesn't take much your time. Here are top 5 easy hairstyles for moms to try.
Top 5 Quick and Easy Hairstyles for Busy Moms:
Being busy is not a reason to give up on your beauty looks. Try out these easy and best hair styles for moms which make you look like a rockstar all day long.
1. Topsy Tail:
Topsy Tail is pony tail with a twist. Easy, effective and fun from the everyday pony.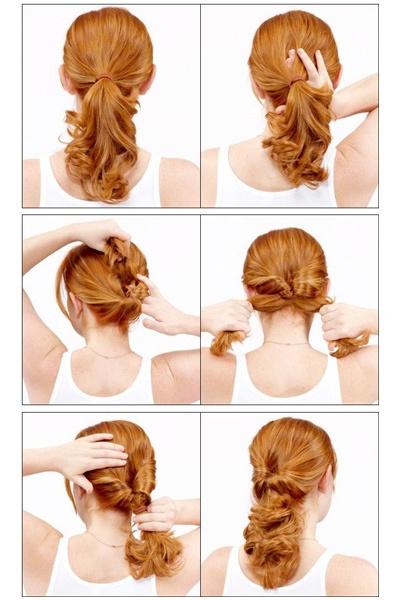 How To Get This Look?
Step 1
Tie the hair in a low pony at the nape of your neck. This is easy for the days you want to impress by not making a big fuss at all.
Step 2
Loosen the pony near the neck and make a gap in-between the two. Flip the pony in-between the two sides.
Step 3
Do this twice giving beautiful twists and keeping the hair off the face.
Step 4
This is how you do the Topsy Tail. Finish off this look with spraying the front with Loreal enette hair spray.
[ Read: 10 Beauty Tips For Moms Of All Ages ]
2. Side French Braid:
A trendy braid is always good to keep the hair off the face making you look elegant and pretty. An easy and romantic hairstyle for this Mother's day.
How To Get This Look?
Step 1
Part the hair from the side of the head and divide it into 3 pieces.
Step 2
Working your way around the head every time, add a section from the inside to the braid. First time is hard and then easy to achieve.
Step 3
When you get to the neck end, continue with a normal braid. With the other side section of the hair you can make a braid.
Step 4
To finish off this look, twist the two and pin it up at the back.
3. Top Knot:
Top Knots is perfect in this heat and gives the face a perfect lift.
How To Get This Look? 
Step 1
All you need is elastic and a hair pin to create the perfect top knot.
Step 2
Tie your hair back on top of your head.
Step 3
Twist the hair in a bun on top of the head.
Step 4
I like it when it looks slightly softer and not like a perfect ballet bun.
TIP: Let it be loose on your head and allow few strands to fall out gently.
4. Beach Waves:
Beach waves give beautiful texture to your hair. It is quite easy to do on your own. When you have so much to do and have to attend to the kids all day long, nothing feels more relaxing than adopting a bit of change and getting rid of the flat normal texture. Explore and express yourself with great texture.
How To Get This Look? 
Step 1
When you walk out of the shower, divide the hair into 5 sections.
Step 2
Twist them until they become tight and close to the head.
Step 3
Let it completely dry. Use a hair dryer on the wet areas if you don't have time.
Step 4
When it is completely dry, loosen the hair and enjoy your natural beach waves.
TIP: When the hair is wet use creation spray from GHD to the hair. This will make the texture hold.
5. Criss Cross Loose Bun:
How To Get This Look?
Step 1
Pull out two sections in the front and make a loose pony at the nape of the hair.
Step 2
Make a bun at the back.
Step 3
Take the two pieces that we kept out and cross them over at the back giving a readily effective design at the back with minimal effort.
Step 4
Pin them to the bun.
I hope this article will help you pick a hairstyle that suits your personality. Do share your ideas and feed back on hairstyles for busy moms in the comment section.
Recommended Articles
The following two tabs change content below.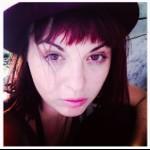 Latest posts by Bianca Hartkopf (see all)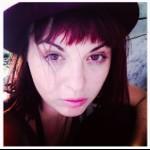 Bianca Hartkopf
Bianca Hartkopf has returned after doing update training at Toni and Guy London and spending time in Germany. She was born and raised in Cape Town, South Africa though she has found a new hometown in Mumbai. She travels all across the world doing research on makeup and hair trends and development. Having of spent a few years in India and working with Bollywood she has had the privilege to work with most of the Bollywood celebrities for campaigns and television like Freida Pinto, Kajol Devgan, Katrina Kaif, Vidya Balan, Alia Bhatt, Kangna Ranaut, Anushka Sharma, Esha Gupta, Jacqueline Fernandez, Shruti Hassan, Arjun Kapoor and many more.Bianca Hartkopf is a makeup and hair stylist providing quality work to the Industry. She works closely with beauty editors, directors, photographers, on television shows, fashion shows, advertising agencies and art buyers, focusing on doing everything it takes to bring their vision to reality. She was born and raised in Cape Town, South Africa. She loves the possibility to create complete transformation or to enhance pure beauty.Her highlights in her career has been have to privilege to travel to exotic locations and work with publications and adverting clients such as Vogue, Harper's Bazaar, Grazia, Verve, Elle, L O'fficiel, Cosmopolitan, Femina, The Man, Marie Claire, GQ Style and many more. Worked with brands in the past like L'Oreal, Dove, Kingfisher Calendar, Nivea, Miranda, Lays, Globus, Philips, Park Avenue. Worked with some renowned designers like Manish Malhotra, Ritu Kumar.