8 Simple Daily Hairstyles For Long Hair Beauties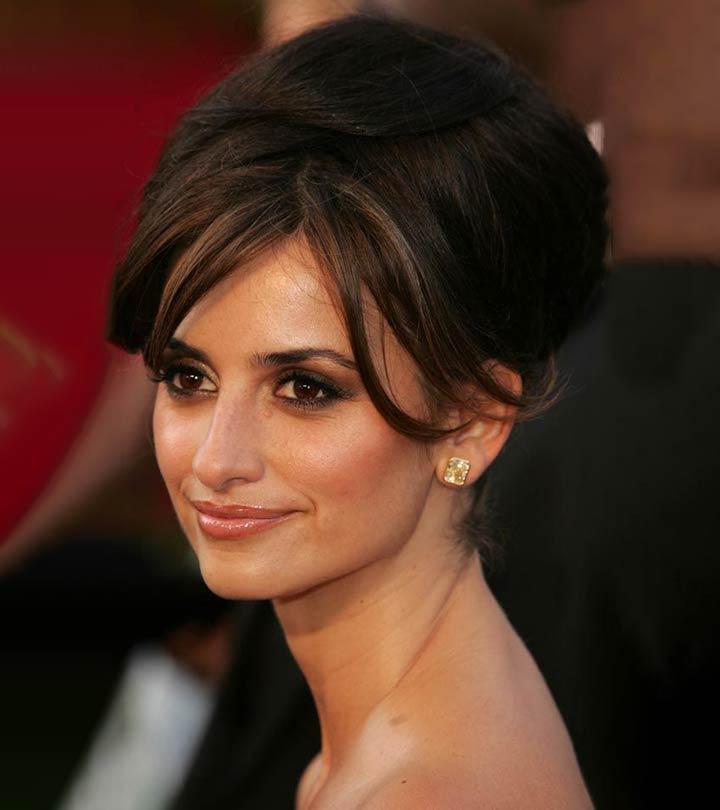 Head out anywhere in the summers and one look you tend to see a lot around you is the bunched up look that young girls and women mostly sport to keep their long hair off their faces, and to keep it from sweating. While summers are quite difficult to manage with long hair, here are a few daily hairstyle for long hair that will work great on long hair. And come on, if you gotta be in style, sometimes, you gotta let them flow open too.
Daily Hairstyles For Long Hair
1. Side Layers:
Shilpa Shetty looks absolutely gorgeous and at ease in this easy hairstyle, that has a simple daily hairstyles for long hair look to it, but is also a great style for any special event.
Comb out your hair to remove all tangles
Use an anti-frizz spray if you have frizzy or dry hair
Put on some leave in hair serum to keep it manageable
Part hair in the middle
The sides of the hair are cut in layers till the chin
You can have them till the shoulders as well
Leave the rest of the hair uncut
Curl in the bottom of the hair slightly to prevent them from looking edgy
You can also run in some hair product to add extra shine
2. Messy Top Knot:
This is a stylized and more elegant variation of the regular bun look that most women, especially in India, are forced to wear due to the crazy weather.
Comb out hair to remove any tangles
Pulling all the hair together, take it towards the back, right at the crown
Roll hair like a bun and tie up
Keep it a bit messy to give a laid-back casual look
Let a few strands be loose
3. Messy Updo:
Comb out hair
Straighten with a styling iron
Part hair in the middle
Bunch up hair in your hands and pull them back towards the nape
If you have front or side bangs, leave them open
Now taking the rest of the hair, tie it in a loose updo just above the nape
The idea is to keep it loose yet tied
4. Chic High Pony:
The classic chic pony gets a twist with this uber cool and ultra-glam ponytail look.
Comb out hair and remove any tangles
Use a straightening rod to straighten out hair
Part hair in the middle
If you have front bangs, leave them open, but make sure they are kept in place using a styling spray
Pull back the rest of the hair tightly at the crown
Take it a little behind and hold up
Using a wide and high hair fastener, tie hair into a pony
Apply some anti-frizz spray to keep it looking slick
5. Side Swept Waves:
JLo truly shows us that yes, age is just a number!
Comb hair
If you have naturally wavy hair, use a styling serum and run fingers on damp hair
Part hair on the side
Fluff up your hair and create more natural waves
With your fingers, remove any tangles
If you have straight hair, using a styling rod, create soft beachy waves
Pull all your hair towards one side and bring it to the front
Let the waves rule
6. Low Loose Bun:
This is a great look, both for the office and a night-out. And perfect to create in the early morning rush as it hardly takes any time.
• Start by combing out hair nicely to remove all tangles and knots
• As this look will go best with straight hair, you can use a styling iron
• Now part hair in the middle and bring all your hair back into a low pony at the nape of your neck
• Secure it with a hair elastic
• Now take the loose hair of the pony and roll it up till the place where it's tied
• Taking the tips of the hair, roll it around the tied section
• Secure tightly at the bottom with a hair pin
• You can also use another hair elastic to secure it tightly
7. Braided Pony Hairstyle:
This is a really interesting and different hairstyle that looks quite difficult but is actually quite simple to achieve and takes no time at all! For this look, you may or may not choose to straighten out your hair, as this will also work on hair that's slightly wavy. But if you have very wavy hair or hair that's curly, you may want to smoothen or straighten it out a bit.
• Comb out hair nicely to remove all knots and tangles
• Comb back hair in two cross sections
• Part hair in two sections so that's there's an upper part that consists of the top and medium layers of hair and a     lower part that has only the bottom parts of hair
• Bring the top part to one side of the head and tie with a hair elastic a little above the nape
• Now take the lower part and braid this, not very tight, yet not very loose
• Secure with a hair elastic
• Once done, bring it over the ponytail and roll over it
• You can secure this with an accessorized hair tie
[ Read: Formal Hairstyles for Long Hair ]
8. Braided Bun Hairstyle:
This is another really easy hairstyle for long hair that looks extremely difficult and complicated but in reality, can be styled in just a few minutes. This look will go great for office, for formal events as well as for a glamorous do.
• Begin by combing out hair and removing all tangles and knots
• Taking hair from one side of your hair, braid tight
• Bring this to the other side of the head
• Secure both sides with a bobby pin so that it stays in place
• Take all the loose hair and pull it up, twisting it from the base as you go up
• Tie it into a messy bun at the top of your head
Image source: 1 , 2 , 3 ,  4 , 5 , 6
The following two tabs change content below.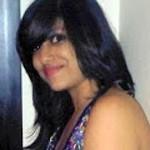 Latest posts by Debolina Raja Gupta (see all)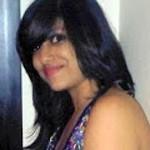 Debolina Raja Gupta
Hey I am Debolina. A complete nut-case and a wild-child if you may, I love keeping the child in me alive, and my daughter helps me do that all the time! A crazy working mom and also trying my hand at everything while I can, content-writing,designing, avid reader,book reviewer, fashionista, makeup blogger, avid blogger, photographer, wannabe guitarist, traveler.