Rachael Ray's Weight Loss Secrets – How Did The Celeb Chef Lose 40 Pounds?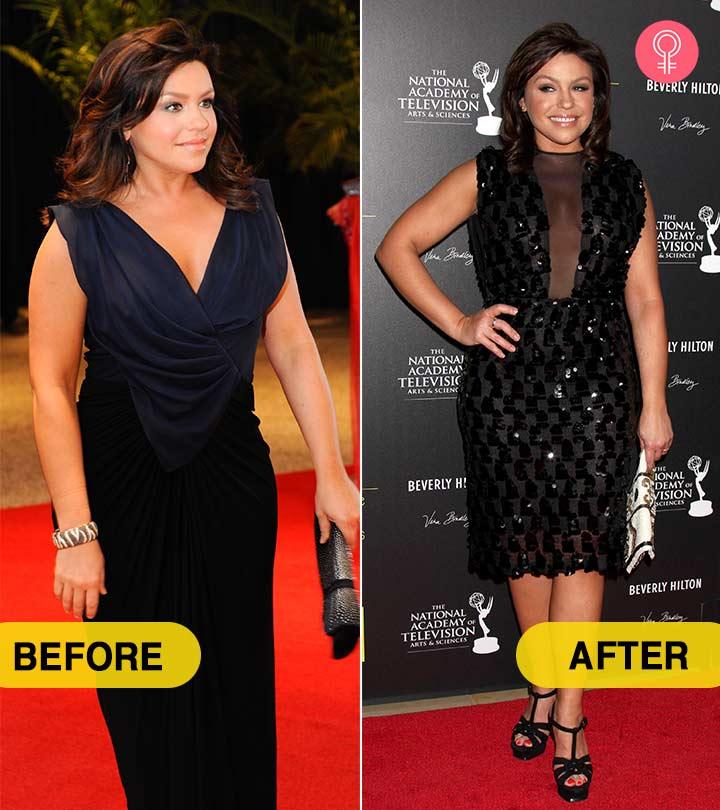 How to make 50 look like 30? Ask Rachael Ray. The charming celebrity chef and businesswoman, who also has a dazzling smile, dropped 40 lbs! And my oh my! That has done more than just make her age backward. How did the two-time Emmy winner win against time? And how can you get back in shape? Keep reading to find out!
Rachael Ray's Weight Gain – Where It All Began
Rachael Ray's career as a chef kick-started before she could even let her new job sink in. She started making 30-minute meal recipes to encourage people to cook at home and have delicious food. When she was about 40, she started gaining weight. It could be due to stress or the fact that her life revolved around food. But then, this happened…
Throat Surgery
While business was booming and Rachael Ray was perhaps on 10 different cookbooks, shows, and magazines, her throat was taking a hit. She would talk non-stop for 12-16 hours a day – and that triggered a cyst in her throat.
She underwent throat surgery and was asked by her doctors to give three weeks' rest to her throat. This meant she could not speak for three weeks! Imagine her plight. Someone who is so used to talking every day has to be completely silent for about a month! However, she took this opportunity and started releasing her frustration at the gym.
At the gym, she started training with her husband and began to lose weight. Here's her workout routine.
Rachael Ray's Workout Routine
Rachael Ray does a mix of cardio and strength training. She said, "I started running 3 ½ miles every morning after throat surgery to remove a cyst last year. The gym used to be my adversary. But that has all changed. Now, I look forward to it every morning."
In an interview with Women's Health Magazine, she said, "I do strength work on the machines: biceps, triceps, the twisty one (I call it the twist and shout) where you hold on to the handles, the thing that looks like a chair without a seat that you hold yourself up on, and my personal favorite, the crunch machine. I really dig the machines—they're like the monkey bars at the playground. Then I do what I call my bendy-stretchy and go home. That hour at the gym is my recess from being Rachael Ray. Between my daytime show, the Food Network shows, my magazine, and my books, I'm always go, go, go! But working out is my time. That's why I don't use a trainer. I'd feel like it was about making the trainer happy, not making me happy. Plus, trainers want you to listen to them. I like listening to my music."
Rachael also pointed out one of the best benefits of working out regularly. She said that exercising regularly has helped her mentally. She said, "It really makes me feel mentally so much more on point, so much more even. I don't lose my temper. I don't get lost in the middle of the day, I just have a much cleaner, clearer vision every day and I can get so much more accomplished mentally by moving physically every day."
Apart from working out, Rachael Ray also followed a balanced diet to whittle the extra inches. Here's all you need to know about her diet.
Rachael Ray's Diet
Rachael Ray follows a Mediterranean diet. She consumes a lot of veggies, extra virgin olive oil, and salads. She also makes sure to keep herself hydrated by drinking at least 8 ounces of water per day.
When asked about diet, Rachael said, "I don't categorize food as bad or a guilty pleasure." She loves food and enjoys eating toss-salad and a good dinner. Here's her diet plan.
| Meals | What She Eats |
| --- | --- |
| Breakfast | Coffee |
| Lunch | Vegetable toss-salad |
| Snack | Acai berries or canned tuna or veggies with Greek yogurt dip |
| Dinner | Steak or pasta with a glass of wine |
Rachael also emphasizes the importance of following a healthy lifestyle. Check out what she has got to say about it.
Lifestyle
"I care about my general health," she said and added, "we'd stay up late having an extra bit of wine and deal with stuff at work. Now we go to bed at 10:30 or 11. We sleep better and psychologically feel like we can deal with our days better."
And this is true! Sleeping early will help you get up early. You will have time in the morning to fix yourself breakfast, the first meal of the day. That, in turn, will set the tone of your day. Your brain will work better, and you will not feel fatigued and drowsy all day long.
You must also work out regularly – just like Rachael does. Working out will help improve cell function, blood circulation, brain activity, and reduce stress, depression, and anxiety.
Eat smaller portions frequently to keep your metabolism active.
Stay hydrated.
Add dietary fiber to your diet to increase satiety levels.
Consume a plant-based or animal source of protein to improve muscle mass and allow muscle recovery.
Add healthy fats like avocado, nuts, nut butter, olive oil, rice bran oil, flax seeds, melon seeds, and sunflower seeds to your diet to reduce inflammation in the body.
Avoid late night snacking.
Avoid sugary and salty foods.
Avoid fried, canned, packaged, and ready-to-eat foods.
Cook your meals at home most of the times.
Avoid consuming mayonnaise dressing and other readymade salad dressings.
There you have it – Rachael Ray's diet, workout, and lifestyle habits that helped her lose weight. They will help you shed the pounds too. So, go ahead and shake off the extra flab without going on a fad diet. Take care!
The following two tabs change content below.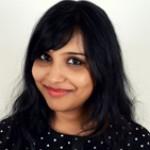 Charushila Biswas is a Senior Content Writer and an ISSA Certified Specialist in Fitness & Nutrition. She is an alumni of VIT University, Vellore and has worked on transgenic wheat as a part of her Masters dissertation from NRCPB (IARI), New Delhi. After completing her Masters, she developed a passion for nutrition and fitness, which are closely related to human psychology. This prompted her to author a review article in 2015. She has written over 200 articles on Fitness and Nutrition. In her leisure time, Charushila loves to cook and enjoys mobile photography.