21 Of The Best Random Acts Of Kindness To Practice Often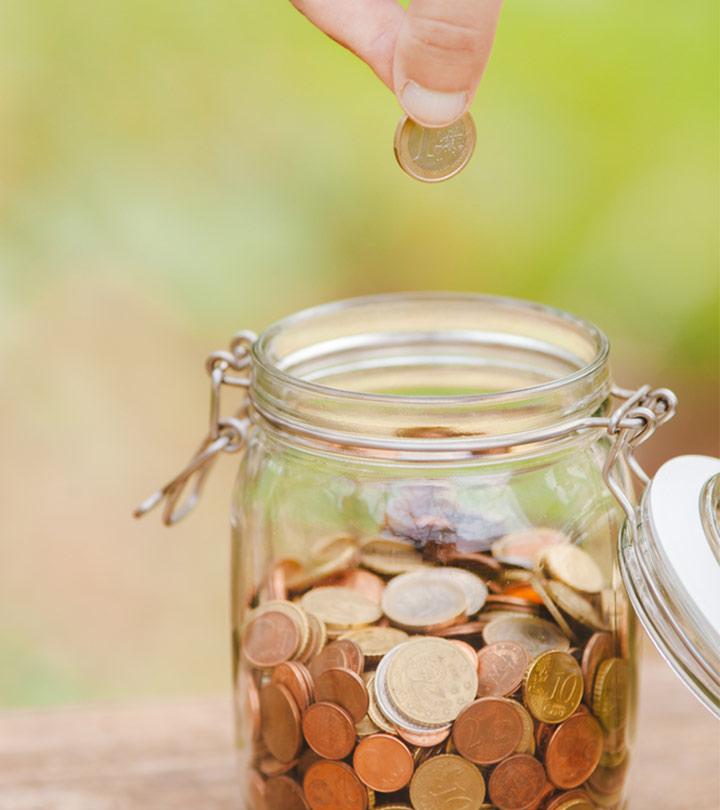 With the changing times, everybody is running in a rat race, and at the end of a long, hectic day, you can't help but feel drained. When you reach a point of saturation, where not even a recreational activity can make you feel good, that is the time when you need to wake up your inner angel and do something different for a change. For that inner angel, we have a list of random acts of kindness ideas. These acts of kindness are not only for the day you feel emotionally tired, and you need a pick-me-up by doing something charitable; they are something that we as people should adopt in our daily lifestyle, or maybe something that we should inculcate in our habits. If you take a step ahead and do something nice for a person without any expectations, you might receive a similar response from their end.
21 Best Random Acts Of Kindness Ideas
A kind act would not only make a person's day, but it would also have positive impacts on your attitude, health, and the way you see life. It is a smart way of tricking your brain into boosting your mood instantly by doing something nice for another being. It could also help you be more present at the moment and frankly, who wouldn't want that? To this end, we have mentioned a couple of good ideas for random acts of kindness that could be your thing, and you could do daily.
Smile At Strangers More Often: Imagine this- you leave your house and see a stranger in a coffee shop, you cross paths with them every day, and unknowingly they have become a part of your life. Or it could be somebody you meet on the road, and you look at them with the most droopy expression; wouldn't it be better if you would smile at them? Definitely, it would! For starters, they would feel surprised and nice at the suddenness of the gesture, and secondly, you would feel a warm fuzziness brewing inside, and no, that would not just be the coffee.
It could not be simpler than this; just a smile could make a stranger's day and yours too. And the best part? It's free! This could be one of the best random acts of kindness ideas for strangers. But don't go on smiling at everybody like a creep on the streets, remember that we warned you! LOL!
Love For A Shelter Animal:
Doing something for another person is great, but the feeling of helping a being who can't express themselves with words is another thing. Show as much love to our furry friends by feeding them, donating for their needs. Or it would just be best if you would adopt a few and live happily ever after!
Leave A Big Tip: People who serve us are mostly hardworking, and they earn their bread from an honest day's living. Somebody who has served you with the best service in their capabilities deserves a big tip. This could be one of the daily random acts of kindness ideas that you could do.
Appreciate A Person Who Serves You: If you are unable to leave a big tip, you could still make somebody's day by appreciating the effort they are putting in serving you. A simple "thank you" or a "good job" goes a long way and gives them the strength and motivation to work harder.
Hold The Door For Someone: You could hold the door for anybody, a stranger, or somebody you know. The days of chivalry could be long gone, but you could bring them back in style by making the person smile with this tiny gesture.
Send A Letter To A Friend: This is a random act of kindness idea for friends that you could use. It could be a letter or a card saying how much they mean to you or that you miss them. The fact that their existence matters in your life and you care about them will make them happy.
Be A Doll And Help A Neighbor: This is one of the simple ideas for random acts of kindness for strangers that we tend to ignore the most. When you see your neighbor carrying a heavy bag up the stairs, you can offer to share the load. You could also fix the light that has fused in their house or help them organize a party at their place. The best part, you might just get invited to one of the happening parties and make new friends.
Write A Positive Review: In times of social media domination, it matters a lot about what you post. It could affect somebody's business, career, and even their life. In this case, you must behave more sensitively and write a positive review instead of trolling.
Donate For A Cause You Believe: Now, this one serves as an anonymous random act of kindness idea that you can participate in regularly. A cause that you believe in could be anything at all. It could be an animal shelter, an orphanage, or a meal plan. You should make sure that the organization you are donating to is genuine and that your help is being forwarded to those who need it. Any small amount of help can do wonders for a person in another part of the world.
Volunteer For A Cause: If you are unable to donate, you could always volunteer for a cause that you genuinely believe in and be more hands-on. Any kind of act from your end that could help make another person's life easier, you should go for it.
Call A Person Who Lives Alone: Living alone can be daunting for most, and it can get lonely too. If you know of a friend or a relative who is living alone, they would appreciate you calling to check on them. You could talk about the weather or about saving the bees, but just call and make somebody feel a little less lonely.
Send A Care Package: If you know of someone who is going through a difficult time in their life or you just want to make someone feel appreciated, send them a care package of things that they like.
Let Someone Go Ahead: If you ask us, this is one of the sweetest and inexpensive random acts of kindness ideas that you can try out and be instantly rewarded with a wide smile. In the times of people shoving each other to go ahead in a queue, be the nice soul and let somebody go ahead if they need to.
Donate Clothes, Books, And Toys: A person would be overjoyed to receive the books, clothes, and toys that you don't wear or use anymore. It is a small random act of kindness idea that could make a huge difference in another person's life.
Bring Extra Food At Work: This is one of the random acts of kindness ideas for work that you could try out. There would always be that one colleague who orders from outside. You could offer them a home-cooked meal for a change and prevent them from eating food that could give them food poisoning.
Compliment A Stranger: It would help boost a person's confidence more than anything. In this world that can often get quite harsh, everybody could do with a nice compliment now and then.
Send Flowers Or Plants To Someone: It does not have to be an occasion for some flowers, does it? If you're looking for an easy random act of kindness idea, this would be it.
Pick Up Litter Whenever You Can: This act is not just towards other people, but the planet and God knows that we need it the most right now. If you keep your surroundings clean, you will get a slight sense of accomplishment.
Help Someone Who Needs A Favor: It could be anything at all, but if your friend or family needs you, you have got to show up for them as much as you can.
Lend Your Favorite Book To A Friend: Now, this could be extremely difficult, especially if you are a bookworm. But be kind and share your love for the book with a friend and let it grow.
Buy Fresh Produce From Your Local Farmer: We can't emphasize enough on making this your lifestyle and not just an act of kindness. The local farmers sell fresh and healthy produce and at a way lower price compared to the fancy markets. For them to thrive at their work, all we need to do is buy what they sell. We would say that it's a double whammy!
Your good deed need not be thousands of dollars in donations to charitable causes. You need not be a superhero that saves the entire world. Being a decent human who brings a smile to just one person's face is enough. But, of course, if you can do more and wish to do it for nothing in return, please go ahead! Doing something nice for others does not just help them but also puts our hearts at ease. So, if you are wondering what you can do within your capacity for other people, the above list of ideas on random acts of kindness can help you out. You will be surprised at how much small, sincere gestures can mean to someone and add value to their day.
Key Takeaways
Random acts of kindness were born out of the idea of performing a positive act on someone without any return or expectation.
Something as simple as smiling at a stranger on your way to work or telling someone after they finish a service can lift someone's mood.
Bringing extra food for your team at work, calling a loved one who stays alone, or sending a bouquet of flowers to someone can make a difference in someone's life.
The following two tabs change content below.