Rani Mukherjee's Makeup, Beauty And Fitness Secrets Revealed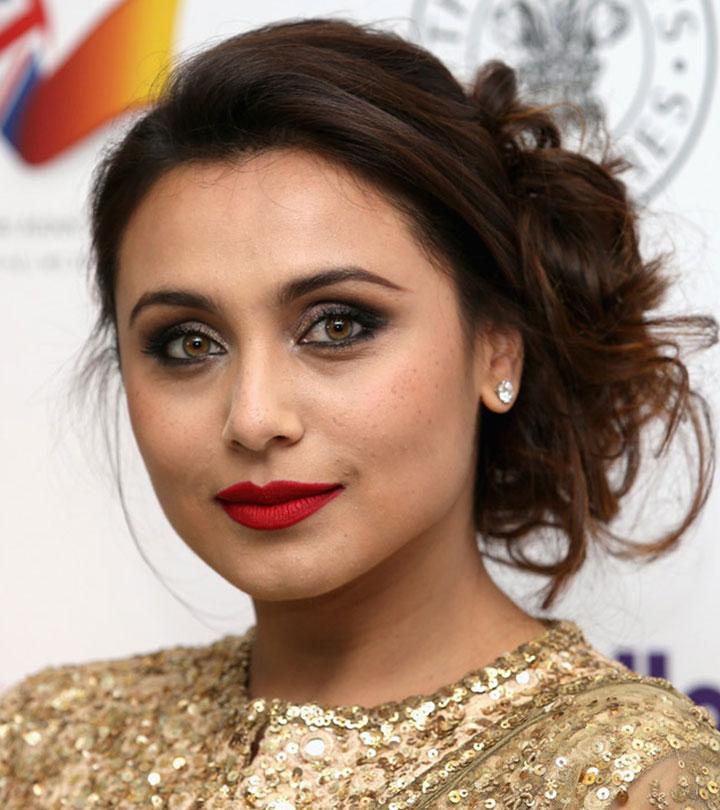 Ask anyone and they'll agree that Rani Mukherjee is the real queen of Bollywood. Yes, think of those light brown eyes and a husky seductive voice. Who comes to your mind? Rani Mukherjee right?
This dusky bombshell has surely has mass appeal and is a head turner whenever she attends any red carpet events. Rani's hazel eyes are one of her best features that capture your heart. Even without make-up, they don't fail to mesmerize her fans.
Unlike other actresses, her natural acting and subtle beauty has won millions of hearts. Thinking how to look like Rani Mukherjee? Here is your answer. Read on!!
Rani Mukherjee Beauty Secrets
1. Rich Mahogany Colored Hair: Her hair is the most attractive part of her beauty. She loves to keep her hair long and straight most of the times. Among all hair colors, she prefers applying the rich mahogany, as it suites her complexion the best. Lately, she arrives with the latest avatar of the long layer cut that has made her look even sexier.
2. Rose Water for Eyes: This lady with smoky eyes, Rani Mukherjee, often applies an eye toner that is made of rose water. As she explains, rose water has a nice cooling effect and is therefore excellent for the eyes. She applies this tonic whenever she feels tired.
3. A Beautiful Mind: Do not confuse with the title of the popular movie, it is indeed what Rani Mukherjee believes beauty should be. You cannot look beautiful when you are unhappy from inside, she disclosed in a recent gathering.
4. Comfortable Dressing Up: Many young stars tend to follow the celebrities blindly without considering the applicability of the attire. For example, a short person cannot ever look sexy in a jump suit. It is therefore extremely important to pick up carefully what you should have in your closet.
[ Read: Without make-up ]
Rani Mukherjee Makeup Secrets
5. Matte Foundation from Mac: Rani Mukherjee is a diehard fan of Mac. Most of her makeup kits include the Mac products naturally. Her makeup starts with applying the Mac Studio Fix Liquid Foundation SPF 15, which happens to be medium-coverage liquid foundation. She completes the foundation touch by applying a Mac Select Sheer powder for bringing the matte finish.
6. Smoky Eyes: The latest looks of Rani Mukherjee is never complete without her smoky eyes. She makes use of dark shades like purple, black, and blue. In addition to this, she prefers going for a brown eye shadow. To make her look extra-fabulous, she often puts hazelnut colored contact lenses.
7. Pink And Brown Lipsticks: Rani Mukherjee's favorite colors in lipsticks are pink and neutral brown. Most of the times, she prefers using lipsticks that are natural and muted. Her favorite ones are Mac Viva Glam V and Twig.
[ Read: Kareena Kapoor Beauty Secrets ]
Rani Mukherjee Fitness Secrets
8. Cardio Exercise: Rani mukherjee prefers practicing cardio exercises regularly. For practicing this, she walks up round her bungalow and takes the stairs every time. As Rani has a heavy lower body, she performs 5-10 suryanamaskar every morning. This training session continues around one and half hour every day.
9. Yoga: Followed by the cardio exercises, Rani mukherjee never fails to do yoga.
[ Read: Hema Malini ]
Rani Mukherjee Diet Secrets
10. Drinking Water like a Fish: Rani Mukherjee shares that she drinks water like a fish. She drinks around 4 litres of water every day to keep her body hydrated and fresh. In addition to plain water, she also prefers drinking coconut water for maintaining the electrolyte balance properly.
11. Aloe Vera Juice and Bitter Guard Juice: Rani consumes a portion of aloe vera juice, bitter guard juice and a half of a banana before starting her workout session every morning.
12. More Veggies: Although a non-vegetarian, Rani prefers eating vegetables to non-veg foods.
[ Read: Sonam Kapoor ]
Hope you liked this article on Rani Mukherjee beauty, makeup and fitness secrets. If you want to look beautiful like your favourite actress, then this post will definitely help you. Please leave us a comment below.
The following two tabs change content below.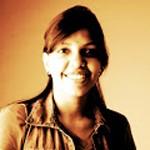 Latest posts by Shruti Goenka (see all)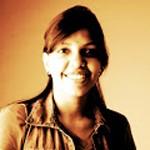 Shruti Goenka
Hi I am very passionate about makeup, fashion and health related topics, I always had a soft corner for makeup and beauty. I believe makeup has the power to enhance features and can turn flaws into strengths. Makeup keeps me busy and yet it gives me the opportunity to follow my passion.