How To Use Red Palm Oil For Your Hair
Make your tresses shinier, softer, and thicker with the goodness of this therapeutic oil. Using red palm oil for your hair has many benefits. It can be used to moisturize hair thanks to its emollient properties. It is a well-known and effective hair cleanser and leave-in conditioner. It can also reduce hair damage. In this article, we explain the many advantages of applying red palm oil to your hair, along with the different ways you can use it to stimulate hair growth. Continue reading.
What Is Red Palm Oil?
Red palm oil is a natural and edible oil also known as virgin red palm fruit oil. Red palm oil comes from the Elaeis guineensis tree that grows in parts of Africa and Asia. The source of red palm oil is the fruit of the oil palm tree. This fruit has a deep red color, especially when it is unprocessed, which gives the oil its name. This red color comes from carotenes such as lycopene, alpha-carotene, and beta carotene in the oil (1).
But how does this oil promote hair health? We look at the reasons in the following section.
Benefits Of Red Palm Oil For Hair
1. Has Emollient Properties
Red palm oil has significant emollient properties. An emollient is a substance that reduces irritation on your scalp and provides lubrication to your hair. Red palm oil is also known to protect and seal in hair moisture. The emollient properties of red palm oil for hair are derived primarily from the presence of palmitic acid and myristic acid (2). These acids may protect your hair and scalp from irritation.
2. Cleanses And Conditions Your Hair
Natural oils can effectively cleanse your hair and condition it. The myristic acid in the oil works as a cleansing agent for the hair and scalp. The oil also contains stearic acid (2). This acid may effectively remove grease and grime from the hair. If your hair is dehydrated or dry, these ingredients may also double up as conditioners and protect your hair from significant damage. The oil also adds shine to your hair.
3. May Fight Scalp Damage
Red palm oil may fight scalp damage. The carotenes it contains may play a role here (1). Carotenes encourage the production of sebum in the scalp, which, in turn, prevents your hair from drying out.  Additionally, it also may protect the scalp from exposure to UV rays. However, more research is warranted in this regard.
4. Has Antioxidant Properties
Red palm oil contains vitamin E, which is a powerful antioxidant. Some studies suggest that vitamin E can fight oxidative stress in the scalp and promote hair health (3). Oxidative stress may accelerate hair aging too (4).
These are the few major benefits of red palm oil. But how can you use it? We discuss the same in the following section.
Using Red Palm Oil For Hair Growth
Red palm oil has several hair benefits and can make your hair retain its strength for extended periods. There are several ways you can use red palm oil for hair growth.
You can apply red palm oil to your head before you take a shower. Make sure you massage the oil into your scalp – this increases blood flow to the scalp and promotes hair growth. Since this is a benign natural oil, it does not cause any harm to your hair even if left for long periods. You can leave the oil on your hair overnight and take a shower in the morning. Wash the oil off your hair using a  proper cleaning shampoo.
You can also use red palm oil for hair after a shower as a leave-in conditioner. Ensure your hair is damp when you apply the oil. The oil protects your hair and also prevents frizz. This is especially beneficial if you color your hair. The oil forms a protective layer on your hair and protects it from harmful outdoor elements.
Using red palm oil for your hair is a good idea, given its moisturizing, lubricating, cleansing, and conditioning properties. Myristic acid, palmitic acid, and stearic acid are to be credited for these properties. Moreover, this oil is a rich source of vitamin E, the antioxidant activity of which has a say in promoting hair and scalp health. You can apply this oil either before or after a shower. While pre-shower application through scalp massage helps improve blood circulation, post-shower application conditions the hair and removes frizz. However, more research is warranted to validate these benefits.
Frequently Asked Questions
Is red palm oil good for curly hair?
Yes, red palm oil is rich in vitamin E which protects the scalp against oxidative stress, aids in hair growth and improves hair health (3).
Is red palm oil good for low porosity hair?
Yes, red palm oil has emollient properties that allow your hair to lock and seal the moisture in. This makes it ideal for people with low porosity hair.
Does red palm oil have vitamin A?
Yes, red palm oil contains carotenoids that are a derivative of vitamin A (1).
Does red palm oil need to be refrigerated?
No, red palm oil should be stored in a dark and cool place at room temperature.
Does red palm oil have omega 3?
Yes, red palm oil is rich in polyunsaturated fats. Omega 3 is a type of polyunsaturated fat which is essential and beneficial for the body (5).
Key Takeaways
Red palm oil, commonly known as virgin red palm fruit oil, is natural and edible oil produced from the Elaeis guineensis tree found in Africa and Asia.
The oil is rich in emollients and antioxidants and helps cleanse and condition your hair and may even help prevent scalp damage.
Red palm oil can also help your hair stay strong for longer.
Sources
Articles on StyleCraze are backed by verified information from peer-reviewed and academic research papers, reputed organizations, research institutions, and medical associations to ensure accuracy and relevance. Read our editorial policy to learn more.
The following two tabs change content below.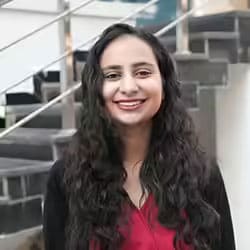 Arshiya Syeda is an editor at StyleCraze. Prior to that, she was a content writer and combined her writing and...
more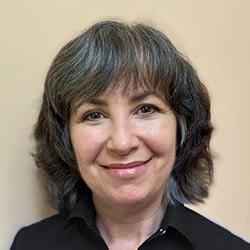 Martine Langsam
(IAT, WTS)
Martine is a certified trichologist with over 7 years of experience and a California licensed cosmetologist. She is also an...
more