Rekha's Beauty, Makeup And Fitness Secrets Revealed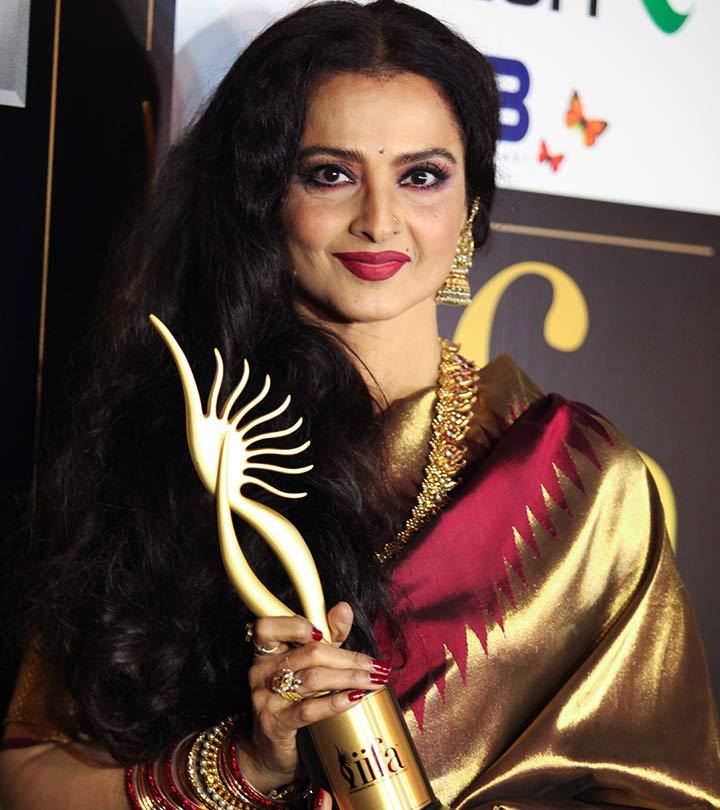 Bhanurekha Ganesan, better known as Rekha, is the diva, crowned as the ageless beauty of Bollywood. She is an iconic actress in the Indian film industry since the late 1970's. From initially being panned for her looks to being hailed as one of the most beautiful Indian women, the story of her transition from an ugly duckling to a beautiful swan has been a motivation for many. Apart from being regarded as a brilliant actress, Rekha's unmatchable looks and glamour have made her an epitome of beauty which what makes the beauty secret of Rekha such hot proprty! Today, let's check out Rekhas beauty secrets along with her makeup, fitness and dietary secrets.
Rekha's Beauty Secrets:
1. Water consumption – Drinking the right amount of water i.e. about 10 to 12 glasses throughout the day sufficiently hydrates and detoxifies the skin and body. This is the mantra for Rekha's beautiful and radiant skin.
2. Sleeping well – Going to bed early, rising early and getting proper sleep everyday helps the actress to stay fit, beautiful, healthy and energetic all day long.
3. Healthy eating habits – Rekha feels that it is important to maintain a healthy and nutritional diet plan to stay beautiful. She avoids unhealthy, junk, fried and overcooked food.
4. Aromatherapy and Ayurvedic spa treatment – She believes in the beauty benefits of ancient Ayurveda and aromatherapy and hence, inculcates both in her spa sessions at home.
5. Disciplined life – Rekha leads a disciplined life, stays happy and stress-free, and believes these to be vital attributes behind her success, personality and pulchritude.
6. Hair pack – The actress believes in the natural goodness of gooseberry or amla, shikakai, fenugreek seeds and coconut oil to maintain strong and healthy hair. She uses a natural hair pack of honey, curd and egg white once a week to ensure beautiful, long and shiny tresses. She never combs her hair when wet and prefers drying it naturally, avoiding hair dryers.
Rekha's Makeup Secrets:
7. Makeup and cosmetics – Rekha adores putting on makeup and was the one to introduce oil-based makeup in Bollywood when her counterparts used talc-based dry makeup. She is known to do her own makeup for her movies and looks stunning, sporting bold lip colors and eye makeup.
8. Cleansing and moisturizing – The actress follows a regular cleansing, toning and moisturizing regime and ensures that she removes all the makeup from her skin before going to bed.
Rekha's Fitness Secrets:
9. Exercise – This iconic beauty exercises regularly for about 10 to 15 minutes to stay fit and active.
10. Yoga and meditation – The actress has been an ardent lover of yoga and meditation since years and diligently practices the same every day. She believes that these practices are primarily responsible for her ageless beauty, charismatic persona and svelte body.
11. Dancing and home chores – Rekha loves dancing and is also a cleanliness fanatic. Thus, the home chores, gardening and dancing she does are natural workouts for her.
Rekha's Dietary Secrets:
12. Vegetarianism – The actress has been a vegetarian for most part of her life and believes in the healing benefits of the spices that constitute Indian food. She advocates the consumption of fruits like pomegranate and blueberries, nuts like pistachio and walnuts, and veggies like broccoli, asparagus and avocado in order to have a healthy body, skin and hair.
13. Healthy meals – Rekha believes that her healthy, balanced, tasty and nutritional meals consisting of a bowl of vegetables, curd, hot chapattis and salad are responsible for her flawless skin, toned body and youthful looks.
14. More liquids – The diva believes that proper intake of liquids, drinking loads of water and consuming curd generously everyday is a must for staying beautiful and healthy.
15. Early dinner – She prefers her last meal of the day before 7.30 pm and believes that not only what one eats is important but how, where and when are vital too.
So here are all of the Rekha beauty tips for you! Try them and let us know how it made a difference.
The following two tabs change content below.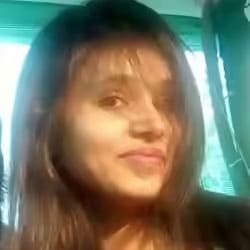 Jyotsana Rao is an engineering graduate from NIT, Nagpur, who discovered her love for writing during her undergraduate days. She is passionate about writing about everything related to beauty - makeup, fashion, hairstyles, skin care, or hair care. When this social media junkie isn't stalking the world of fashion and glamour, she loves spending her time traveling.