46 Best Relationship Quotes To Ignite A Fresh Wave Of Love With Your Partner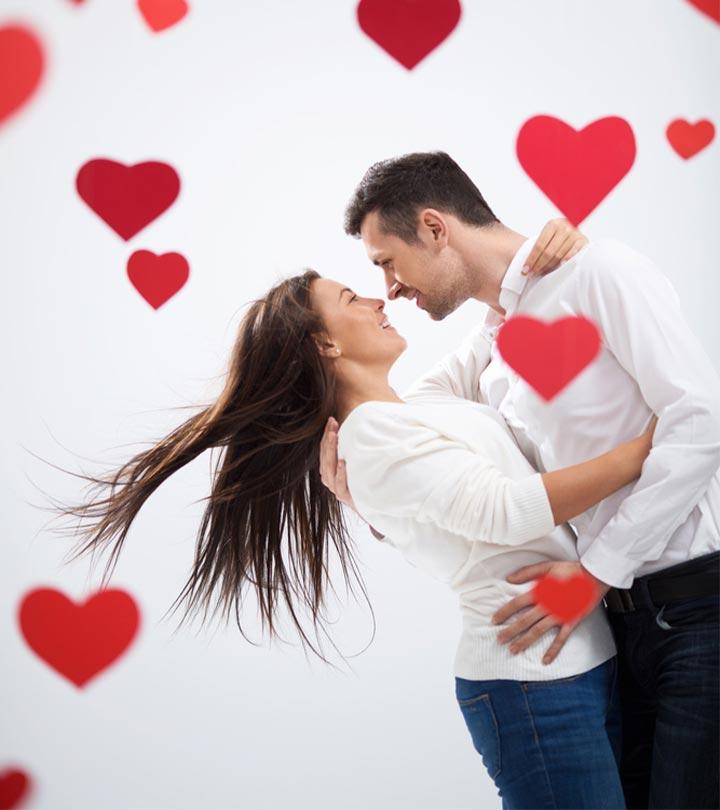 Looking for some relationship quotes to reignite the love between you and your beloved? Dedicating love quotes to your special person is a genuine expression of love that will give you an immense sense of belongingness. It also helps in strengthening the bond. Expressing love through meaningful quotes will let your partner believe that you will have their back even in the toughest times and participate in the joy of togetherness.
Here, we have gathered some cute, inspirational, and funny relationship quotes to adore the bliss of love with your partner. Keep reading to check them out!
Cute Relationship Quotes
You don't need a special occasion to give your partner a playful and flirty surprise. Make your loved one fall head over heels for you with these trendy cute quotes about relationships.
"We are most alive when we're in love." – John Updike
"You come to love not by finding the perfect person, but by seeing an imperfect person perfectly." – Sam Keen
"You know you're in love when you can't fall asleep because reality is finally better than your dreams." – Dr. Seuss
"I love her, and it is the beginning of everything." – F. Scott Fitzgerald
"Gravitation is not responsible for people falling in love." – Albert Einstein
"Your love is better than ice cream." – Sarah McLachlan
"All you need is love. But a little chocolate now and then doesn't hurt." – Charles M. Schulz
Are you beginning a new relationship with someone special, and the mere thought of talking to them is making you nervous? A passionate relationship quote is an excellent way to get started and rest the fluttering butterflies in your stomach. Fly to Loveland in the first meeting with these amazing starters!
New Relationship Quotes
"Three words. Eight letters. Say it, and I'm yours." – Gossip Girl
"I love her, and that's the beginning and end of everything." – F. Scott Fitzgerald
"She is the only evidence of God I have seen with the exception of the mysterious force that removes one sock from the dryer every time I do my laundry." – St. Elmo's Fire
"Love is something sent from heaven to worry the hell out of you." – Dolly Parton
"If you live to be a hundred, I want to live to be a hundred minus one day, so I never have to live without you." – A.A, Milne
Long distances between you and your partner can be challenging. When you both are not together sharing a precious moment, these long-distance relationship quotes will convey how much you miss them.
Long-Distance Relationship Quotes
"The best and most beautiful things in the world cannot be seen or even touched. They must be felt with the heart." – Helen Keller
"Absence is to love as wind is to fire; it extinguishes the small and kindles the great." – Roger de Bussy-Rabutin
"I will return. I will find you. Love you. Marry you. And live without shame." – Atonement
"There are no goodbyes for us. Wherever you are, you will always be in my heart." – Mahatma Gandhi
"Love loves to love love." – James Joyce
If you are having a rough patch or about to begin your journey with your partner, these inspirational relationship quotes will make the wait easier and instill a feeling of joy in your heart.
Inspirational Relationship Quotes
"At a touch of love, everyone becomes a poet." – Plato"The greatest thing you'll ever learn is just to love and be loved in return." – Moulin Rouge
"Love is the only sane and satisfactory answer to the problem of human existence." – Erich Fromm
"There is never a time or place for true love. It happens accidentally, in a heartbeat, in a single flashing, throbbing moment." – Sarah Dessen
"We were together. I forget the rest." – Walt Whitman
There is nothing better than sharing laughter and enjoy each other's company. Score some funny points when you share these words of wisdom with your partner.
Funny Relationship Quotes
"Yes, I'm drunk. And you're beautiful. And tomorrow morning, I'll be sober, but you'll still be beautiful." – The Dreamers
"Any man who can drive safely while kissing a pretty girl is simply not giving the kiss the attention it deserves." – Albert Einstein
"I have made new friends and have many new people that I know. But hey, you will always be a special part of my heart because no one has been able to replace the space you left in it." – Stephen Lob
Some of the most famous quotes about relationships reflect the idea of being truthful and loyal to your loved one.
True Relationship Quotes
"True love is not a hide-and-seek game; in true love, both lovers seek each other." – Michael Bassey Johnson
"A loving heart is the truest wisdom." – Charles Dickens
"We're all a little weird. And life is a little weird. And when we find someone whose weirdness is compatible with ours, we join up with them and fall into mutually satisfying weirdness – and call it love – true love." – Robert Fulghum
"Sometimes I just sit in front of the computer dreaming. I have food in front of me but no appetite to eat it. All because my heart misses you and my mind is dreaming about you." –  Sandra Toms
"You know you're in love when you can't fall asleep because the reality is finally better than your dreams." – Dr. SeussShare
these relationship quotes with your man to convey your love for him.
Relationship Quotes For Him
"Can't you see? Every step I have taken since I was that little girl on the bridge was to bring me closer to you." – Arthur Golden
"Whatever our souls are made of, his and mine are the same." – Emily Brontë
"It doesn't matter if the guy is perfect or the girl is perfect, as long as they are perfect for each other." – Good Will Hunting
"The way her body existed only where he touched her. The rest of her was smoke." – Arundhati Roy
You should be kissed and often, and by someone who knows how."– Margaret Mitchell
These relationship quotes are perfect for showing your lady love what she means to you. Let her bask in the rays of your love which will certainly brighten her day.
Relationship Quotes For Her
"You had me at hello." – Jerry Maguire
"He stepped down, trying not to look long at her, as if she were the sun, yet he saw her, like the sun, even without looking." – Leo Tolstoy
"That's my sweetheart in there. Wherever she is, that's where my home is." – Nicholas Sparks
"The most precious possession that ever comes to a man in this world is a woman's heart." – Josiah G. Holland
"Love was made for me and you." – Nat King Cole
Lifetime commitment takes a lot of strength, devotion, time, and effort. No matter how hard the going gets, these relationship quotes will always help you find the way back to each other.
Strong Relationship Quotes
"I'm in love with you, and I'm not in the business of denying myself the simple pleasure of saying true things." – John Green
"You don't love someone because they're perfect; you love them in spite of the fact that they're not." – Jodi Picoult
"Love is an untamed force. When we try to control it, it destroys us. When we try to imprison it, it enslaves us. When we try to understand it, it leaves us feeling lost and confused." – Paulo Coelho
"The biggest coward of a man is to awaken the love of a woman without the intention of loving her." – Bob Marley
"There is no charm equal to tenderness of heart." – JaneAusten
"Love can touch us one time and last for a lifetime." – Celine Dion
"Love planted a rose, and the world turned sweet." – Katharine Lee Bates
Long-term relationships can often fall into the rut of monotony, and you need to do something special now and then to make things spicy. Sending a random relationship quote to your partner can do the trick and make them feel loved, appreciated, and wanted. You can choose any of the quotes mentioned above to make a cute, funny, or romantic gesture for your partner. These lines from some famous personalities will give your partner something to think about and celebrate the bond you two share.
The following two tabs change content below.