70 Cheating In Relationship Quotes To Help You Heal It is rightly said that loyalty is a virtue only a few possess. In an age where relationships are complex and messy, holding on to your part of the bargain may seem difficult. At the same time, being cheated on by someone you loved and trusted the most is painful beyond description.
However, reading about something they are going through can help people cope with the hurt and understand that it's time to move on. Scroll down to read some quotes on cheating. We hope they help you deal with the pain of being cheated upon in a better way.
70 Best Relationship Cheating Quotes
"Cheating isn't always kissing, touching, or flirting. If you got to delete text messages so your partner won't see them, you're already there." – Anonymous
"I don't know what is worse, people who lie or people who think I am stupid enough to believe the lies!" – Anonymous
"Infidelity is mentally, emotionally, and physically painful to the betrayed spouse. Be gentle with yourself as you heal." – Dr. Karen Finn
"No relationship is ever a waste of time. If it didn't bring you what you want, it taught you what you don't want." – Anonymous
"You knew what you were doing and you knew it would hurt me but somehow that still didn't stop you." – Anonymous
"I'm not upset that you lied to me, I'm upset that from now on I can't believe you." – Friedrich Nietzsche
"Those who cheat on their partners who are loyal to them; don't deserve them. It is a trashy attitude to disrespect a person who is loyal in a relationship, by cheating on him or her." – Ellen J. Barrier
"Real men don't have time to cheat because they are too busy looking for new ways to love their woman." – Anonymous
"That was how dishonesty and betrayal started, not in big lies but in small secrets." – Amy Tan
"I'm a good enough person to forgive you, but not stupid enough to trust you again." – Anonymous
"Cheating was easy, but impossible to take back." – Dean Osborne
"Sometimes you can be touched by God, but not healed. Often when this happens, he is using your pain for a greater purpose." – Shannon L. Alder
"Never push a loyal person to the point where they no longer care." – Anonymous
"Cheating and lying aren't struggles, they're reasons to break up." – Patti Callahan Henry
"Don't cheat if you don't want to be cheated. A relationship is mutual. This is the golden rule for all great connections." – Israelmore Ayivor
"They didn't cheat because of who you are. They chose to cheat because of who they are not." – Charles J. Orlando
"Earthquakes just happen. Tornadoes just happen. Your tongue does not just happen to fall into someone else's mouth!" – Gemma Halliday
"Cheat on a good woman and karma makes sure you end up with the bitch you deserve." – Anonymous
"I'm proud of my heart. It's been played, burned and broken, but somehow still works." – Anonymous
"If another woman steals your man, there's no better revenge than letting her keep him. Real men can't be stolen." – Anonymous
"Never borrow someone else's man. If he cheated with you, he'll cheat on you." – Anonymous
"There's something wrong with your character if opportunity controls your loyalty." – Trent Shelton
"Cheating on a good person is like throwing away a diamond and picking up a rock." – Anonymous
"Trust, once lost, could not be easily found. Not in a year, perhaps not even in a lifetime." – J.E.B. Spredemann
"If you can't be committed to another person, at least be committed to the concept of character and don't cheat." – Jerry Springer
"The worst kind of hurt is betrayal because it means someone was willing to hurt you just to make themself feel better." – Anonymous
"Once you have really hurt someone, it will always be in the back of their mind even if they still have a smile on their face." – Anonymous
"If you succeed in cheating someone, don't think that person is a fool. Realize that they trusted you much more than you deserved." – Anonymous
"A man can love you from the bottom of his heart, and still find room at the top for somebody he claimed was nobody." – Anonymous
"Secrets and lies kill relationships. No matter how careful you are, you will get caught." – Anonymous
"You didn't just cheat on me; you cheated on us. You didn't just break my heart; you broke our future." – Steve Maraboli
"Any affair, by its very nature, is quite dysfunctional." – Rebekah Brooks
"No woman could love a cheater and not pay the price for it." – Rose Wynters
"You don't deserve someone who comes back, you deserve someone who never leaves." – Anonymous
"Relationships sink when there are too many passengers." – Anonymous
"Cheating is never okay. There is no justification for it." – Anonymous
"A liar deceives himself more than anyone, for he believes he can remain a person of good character when he cannot." – Richelle E. Goodrich
"Affairs don't start in bedroom. They start with conversations." – Anonymous
"Adultery is taking what belongs to someone else." – Anonymous
"One lie is enough to question all truths." – Anonymous
"Cheating only thrills those who cannot see the beauty in faithfulness." – Michael Bassey Johnson
"The more you defend a lie, the angrier you become." – Mitch Albom
"If you're betrayed, release disappointment at once. By that way, the bitterness has no time to take root." – Toba Beta
"When a man steals your wife, there is no better revenge than to let him keep her." – Sacha Guitry
"The answer to 'Why shouldn't I commit adultery?' is that it pays not to, and utility is the final measure of the rationality of moral behavior." – Sheela Pawar
"Feelings are much like waves, we can't stop them from coming, but we can choose which ones to surf." – Jonatan Mårtensson
"Never start a relationship if you haven't ended your previous one." – Anonymous
"Some people are like bras, they hook up behind your back." – Anonymous
"Some people treat relationships as a video game, they play them and when they get bored they cheat." – Anonymous
"There is no such thing as an affair that doesn't mean anything." – Amanda Robson
"Don't cheat. If the feelings aren't there, you shouldn't be either." – Anonymous
"Most people cheat because they're paying more attention to what they're missing rather than what they have." – Anonymous
"Stop asking me to trust you while I'm still coughing up water from the last time you let me drown." – Anonymous
"In modern times couples are more concerned about loyalty than love." – Amit Kalantri
"Do not expect a yellow card when you cheat someone, because there is always a red card." – Anonymous
"Lying, cheating, hiding is the exact opposite of the behavior of a man who's really into you." – Greg Behrendt
"You knew what you were doing and you knew it would hurt me, but somehow that didn't stop you." – Anonymous
"When they go out of their way explaining and insisting especially if they haven't been confronted…They are guilty as sin." – Dru Edmund Kucherera
"A real man will cut off any female that threatens his relationship with his woman, a boy will make excuses." – Anonymous
"If someone is texting your partner, it's because your partner is welcoming it. It's a reflection of how they are carrying on behind your back." – Anonymous
"Cheaters don't think cheating is wrong until they get cheated on." – Anonymous
"Things come apart so easily when they have been held together by lies." – Dorothy Allison
"A mistake is an accident. Cheating and lying are not mistakes, they are intentional choices." – Anonymous
"The truly scary thing about undiscovered lies is that they have a greater capacity to diminish us than exposed ones." – Cheryl Hughes
"Cheating fuels some people's never-ending endeavors to maintain the false impression that their relationships or marriages are not dead." – Mokokoma Mokhonoana
"A relationship is not a test so why cheat?" – Anonymous
"You can compensate for all of your vices except betrayal. Nothing you do can ever compensate for the pain caused by betrayal." – Sarvesh Jain
"Physical infidelity is the signal, the notice given, that all fidelities are undermined." – Katherine Anne Porter
"It takes two to tango but just one dance with the devil to bring the house down." – Jason Versey
"Betrayal is all about those small secrets you keep away from your partner." – Anonymous
 You lose faith in everything when someone you love cheats on you. No matter the circumstances or justifications, cheating is never an accident, and the cheater is only sorry when caught. But once you have been cheated on, you need all the strength to help you stay positive and move forward on the road to recovery. We hope these quotes on cheating help you understand your worth, rebuild your self-esteem, and heal your heart faster. Remember, if someone cheats on you, it speaks volumes about their character and not you.
Recommended Articles
The following two tabs change content below.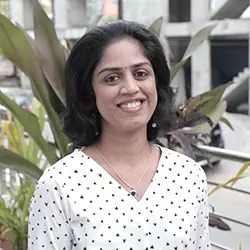 As Chief Editor, Harini sets the tone and editorial direction for StyleCraze to deliver engaging, interesting, and authentic content revolving around women's health, wellness, and beauty. She has over 14 years of experience in content writing and editing for online media. She specializes in the areas of Beauty, Lifestyle, and Health & Wellness and is proficient in Medical Sciences (Biology, Human Anatomy and Physiology, and Biochemistry). Her background in Biomedical Engineering helps her decode and interpret the finer nuances of scientific research for her team. Harini is a certified bibliophile and a closet poet. She also loves dancing and traveling to offbeat destinations.